< Back to News & Insights
Fixer-Upper Financing Options
August 26, 2020 — 5 min read
Are you ready to take on a fixer-upper home? We can help! At PacRes, we offer three different loan products* for homes that need renovation. FHA Streamline or Limited 203K, FHA Full or Standard 203K, and Fannie Mae HomeStyle Renovation. Since each of these products cover varying degrees of renovations, we'll go over more details for each one individually.
FHA Streamline 203K Loan Option
The Streamline or Limited 203K loan is an FHA loan, which means its government-backed and
allows up to $35,000 in repairs and renovation
. Some common repairs and renovations you could use a Streamline 203K loan for include the following.
Lead Paint or Mold Remediation:
Lead paint and mold are significant issues for typical mortgage financing. These most commonly come up with both older homes and homes that have been sitting unoccupied for long periods. Both of these are eligible types of remediation for a 203K streamline.
Minor Remodeling:
The 203K streamline loan allows for most types of construction for home interiors. Do you have either a kitchen or bathroom remodel in mind for your fixer-upper? No problem! (You will need to stay away from "structural repairs," as those are not covered with a 203K streamline.)
Decks, Patios, Porches, Fences, Walkways, and Driveways:
You can either build, repair, or replace all of these items.
Flooring & Appliances:
Both carpeting and appliances, including free-standing ranges, washers, dryers, and refrigerators, are all eligible for a 203K Streamline.
Siding, Window, or Door Replacement:
You can replace either old, broken, or missing siding, windows and doors using a 203K Streamline loan.
Plumbing, Electrical, or HVAC:
The 203K Streamline allows for either repair, replacement, or upgrades for these systems.
Roof, Gutters, or Downspouts:
Did your home inspector say the roof won't last? A 203K Streamline is an excellent solution to either repair or replace these items.
Accessibility improvements:
You might not think of this as a fixer-upper situation, but if someone living in the home has accessibility needs, a 203K streamline is a perfect way to make the home accessible.
FHA Full 203K** Loan Option
The FHA Full or Standard 203K is an expansion of the Streamline 203K loan.
The Full 203K allows for more complex renovations on your fixer-upper, as well as rehab work that is more expensive than the $35,000 limit of the Streamline loan.
A full 203K loan requires the use of a HUD consultant. The consultant draws up the paperwork and works with you and your contractors to get a write-up before the appraisal inspection. The Streamline 203K does not require a HUD consultant, but you can choose to use one if you want to. Here are a few additional repairs and renovations that the
Full 203K loan permits
.
Structural Additions or Alterations:
Do you want to add a bedroom to create more space for your family? How about knocking out a load-bearing wall? Have you been dreaming about extending your kitchen out an additional five feet to create more room? The Full 203K allows for structural additions or alterations, as long they are attached to the existing structure.
Minor Foundation Issues:
Does your house have minor foundation issues? For example, the sill plate is a buffer between the bottom of your walls and the top of your foundation or basement. Occasionally the sill plate needs replacement, which requires jacking up the entire home to lift it off the foundation. The Full 203K loan allows this and other foundation remedies.
Major Landscape Work and Site Improvement:
If you're having property erosion issues or other major landscaping problems, a Full 203K loan is a good remedy. This loan allows for work that improves the value of the property or would otherwise be required to preserve the property from erosion, including the correction of grading and drainage problems.
Termite or Pest Issues:
There's nothing quite like discovering your walls are unstable because termites have chewed through them. A 203K Full loan will help you fix structural damage as a result of various pests.
Fannie Mae HomeStyle Renovation Loan Option
Are you in a situation with a fixer-upper property, but you don't want an FHA loan, or your property is not eligible for FHA? Fannie Mae's HomeStyle Renovation loan could be an excellent solution for you. HomeStyle is a conventional loan product that also allows clients to finance their rehabilitation costs into the loan. Unlike FHA loans, HomeStyle works for
investment properties and second homes
. Allowable repairs range from simple remodels through structural improvements and upgrades, including, but not limited to, the following:
Build a Garage, Pool House, or Free-Standing Accessory Dwelling Unit:
Unlike the FHA rehab loans, HomeStyle allows for certain additions that are not affixed to the existing structure.
Build Luxury Items:
HomeStyle permits upgrades and new builds for outdoor living space, such as built-in outdoor kitchens, BBQs, fireplaces, and swimming pools.
Final Work on a Newly Built Home:
You can use HomeStyle to complete the final work on a home, provided that the house is at least 90% completed already. Furthermore, the remaining improvements must be related to non-structural items that the builder was unable to finish. For example, you could complete flooring, cabinets, kitchen appliances, fixtures, and trim, among others.
Additional Resources
We love helping clients in any way we can! Check out these additional blogs for more information about renovations and the financing options available.
Do you have a fixer-upper property in mind? For more information, connect with a Mortgage Advisor!
*Availability and terms subject to change. Contact a Mortgage Advisor for the most up-to-date information about currently available loans.
**This product is offered via a lender partner/broker channel. Subject to the terms and conditions of that lender, not Pacific Residential Mortgage, LLC. Not all applicants will qualify. This is not a commitment to lend, terms and conditions can change without notice.
Categories
Archives
Recent Posts
Getting started >
You bring the dream. We'll bring the diagram.
There's a financing solution for just about every situation.
Let's go get it

What our clients say >
I felt like I was treated like family, great communication and helping me with any questions I had.
Testimonials

Getting started >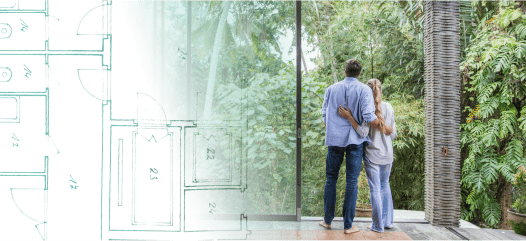 You bring the dream. We'll bring the diagram.
There's a financing solution for just about every situation.
Get started

Find an advisor >
Where does your sun shine? Find your local advisor.
Enter your city or state to see advisors near you.
Find advisor

Careers at PacRes>
We're growing. Grow with us.
Careers at PacRes reward excellence in mortgage banking.
Build a better tomorrow