< Back to News & Insights
Corn what? Top Lawn Games for the New Homeowner
Venessa Eck,
Sr. Mortgage Advisor
May 30, 2022 — 6 min read
The sun's out, the grill's hot, and the beverages are cold. When the weather warms, backyard get-togethers are a family's sanctuary from the world. For many homeowners, it's the perfect chance to relax, reconnect, and spend more time outdoors, including playing lawn games. Whether you're interested in lawn games for kids, lawn games for adults, or lawn games for parties, we've listed our top lawn games for the new homeowner that are sure to entertain your family and friends this summer.
#1 Lawn Game for the New Homeowner: Ladder Golf
This game is easy to set up, simple to store, and quick to play--all the elements of a perfect lawn game! Each player tosses three "bolas" (two balls connected by a rope) onto the rungs of a ladder to score points. Players may knock an opponent's bola off the ladder to steal from their score. Snagging a bola on the top rung of the ladder is worth three points; the second rung is worth two, and the bottom rung just one. The first player to reach 21 points exactly is the winner. You'll need two to four people to play this game and at least 15 feet of space between the two ladders.
#2 Lawn Game for the New Homeowner: Cornhole
You can't get much simpler than this classic backyard lawn game, which is why it comes second on our list of top lawn games for the new homeowner. If you're searching for lawn games for kids, it's a great one! To play, you'll just need a set of inclined boards with holes at the top, and at least eight bean bags in two different colors.
Fun Fact:
Originally, the bean bags were filled
with about a pound of corn
, which is where the game gets its name. The boards should sit at least 27 feet apart. If someone tosses a bean bag through the hole, they receive three points; if they toss a bean bag onto the playing surface, or if it's hanging into the hole, it's only worth one point.
#3. Spikeball
If you're looking for something more intense, this circular net game might be your game of choice. To set things up, all you have to do is attach the pieces of the frame together, and then hook the net around the edge; this will create a trampoline-like platform that you will bounce a ball off of toward other opposing players. The goal of the game is to hit the ball towards the opposing team in a manner where they cannot return it. Each team is allowed up to three touches to return the ball into the net.
#4. Croquet
Remember reading
Alice's Adventures in Wonderland
? This is the game they were playing, but more ... traditional. The object of this game is to advance your balls by hitting them with a large mallet. You score a point for each hoop you hit your ball through in the correct order and direction. You're allowed to erect the hoops in any pattern you would like, which allows you to make them as easy or as difficult as you want. The game has a slower pace than others, but it requires strategy, and once you play a couple of games, you'll probably want to play a few more.
#5. Bocce (one of the oldest lawn games on the planet)
Popular since the Roman Empire, this is one of the easiest lawn games to pack up and take with you anywhere, including your backyard, the park, or a family gathering. In general, the game will come in a set that includes eight large balls (four each of two different colors), a pallina (smaller target ball), and a measuring rope. The rules are simple, just about anyone can play, and you can use just about anything as a court, as long as it's flat and level. You start by throwing the pallina, and teams earn points when their bocce ball is closest to the pallina. While two people can play, this game is more fun with bigger teams and a lot of participants.
#6. Lawn Twister
Twister may be the ultimate party game, but when you play it inside, there's always a chance that something is going to get busted. So, if the weather's nice, why not move it outside? As far as lawn games for kids, this is one of the best--tumbling onto the grass is a lot less painful than on a hard floor. Plus, you don't need to unfurl that big plastic mat--all you need is a patch of grass
and a few different color cans of spray paint
. Remember to give the paint time to dry before starting your game.
#7. Giant Jenga
Just like classic Jenga, but bigger! While the rules are extremely simple, this strategic stacking game requires a soft touch and a sharp eye. Your goal is to be the last person to remove a block without causing the tower to topple. With each block that is removed, the structure becomes more unstable. This is one of the top lawn games for the new homeowner if you want to carry on a conversation while playing; however, because it is prone to collapse, it may not be the best of our lawn games for kids, or if there are pets present.
#8. Badminton
This is a centuries-old game, and you can play it with as few as two people. It requires a net that you can hang between trees or supports, a couple of shuttlecocks (birdies), and some rackets. If you're hanging your net off supports, be careful about where you place the net. Keep it away from sprinkler heads to keep your guests safe and reduce the risk of damage. Out of all of our top lawn games for the new homeowner, this is one of the easiest to play with only two people--all you need is a net, a couple of shuttlecocks, and some rackets. The goal is to send the shuttlecocks over the net, and to keep it off the ground at all times; players earn points when the other team misses the shuttlecock and it falls to the ground.
Wondering if homeownership makes sense for your life? If you need a bigger space, we're here to help. Visit our
blog
for home maintenance tips or reach out to your
local Mortgage Advisor
today.
Categories
Archives
Recent Posts
Getting started >
You bring the dream. We'll bring the diagram.
There's a financing solution for just about every situation.
Let's go get it

What our clients say >
I felt like I was treated like family, great communication and helping me with any questions I had.
Testimonials

Getting started >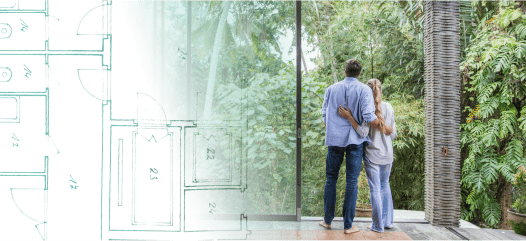 You bring the dream. We'll bring the diagram.
There's a financing solution for just about every situation.
Get started

Find an advisor >
Where does your sun shine? Find your local advisor.
Enter your city or state to see advisors near you.
Find advisor

Careers at PacRes>
We're growing. Grow with us.
Careers at PacRes reward excellence in mortgage banking.
Build a better tomorrow