Every dream is different
Let's chat about your plans and get the ball rolling.
Connect now >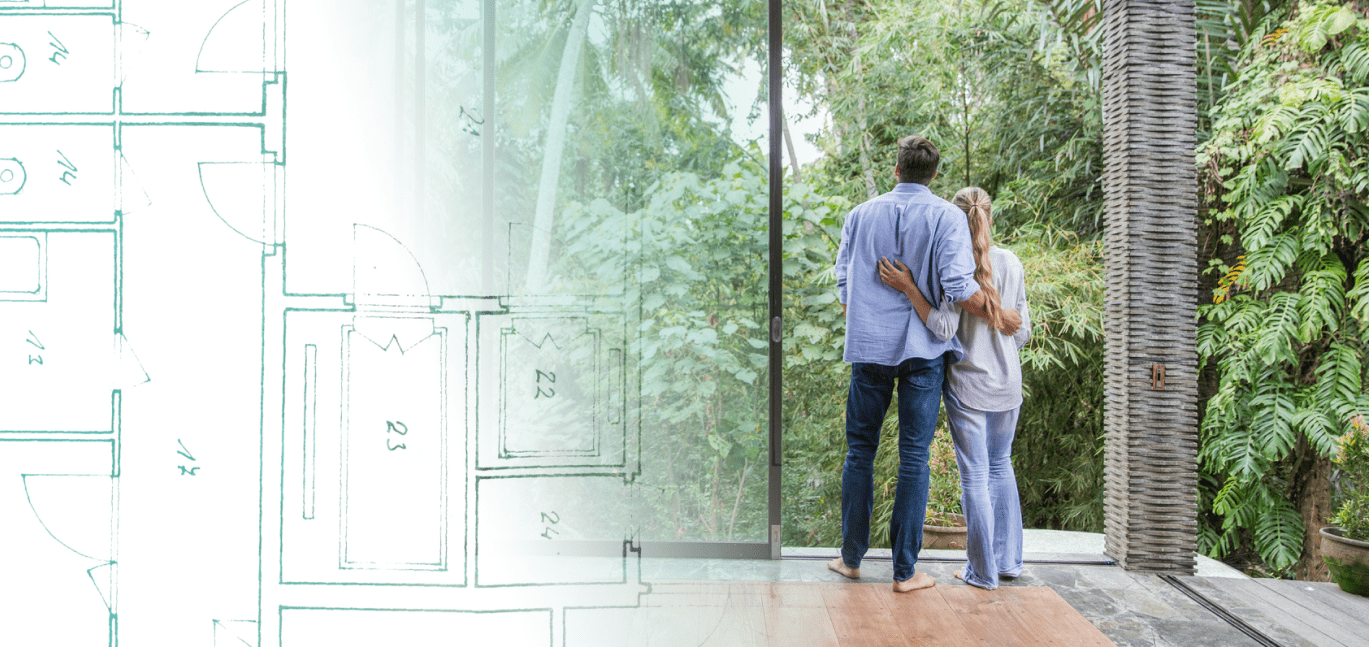 We want to bring your dream to life in the way that makes sense for you. The first step on your journey is a conversation with us to discover your needs and options. Use the links below to find an advisor, get right into your application, or contact us for information.
Connect now

Buying a house but not sure where to start? Here's a few tips.
1. Determine your budget
Start your search with a clear sense of what you can afford. This will set you up for success and narrow the range of options—so that you only look at good fits for you, your family, and your lifestyle.
Calculate mortgage payment scenarios >
2. Get acquainted with the mortgage process
It's our job to keep your homebuying process as smooth and stress-free as possible. But knowing what comes next at each step will help you prepare and plan as your loan moves forward.
Explore our six-step process >
3. Find your new home
Once you've submitted an application and have a pre-approval from your mortgage advisor, you're all set to shop with confidence. We'll work closely with your real estate agent to ensure success at every step.
Mortgage process >
Our mortgage process
It's different—because it's all about partnership, not paperwork.
1

Apply & explore

Our interview component during the application process keeps your needs front and center. Our advisors will talk with you about your finances and goals, guiding you toward the best possible choice.

x
2

Pre-approval

A PacRes pre-approval will give your budget an expert's stamp of approval and allow you to approach your house-hunting or refinance journey with confidence.

x
3

Appraisal

Your Mortgage Advisor will order a property appraisal once due diligence is complete. At this point, our underwriters have reviewed and approved both you and the property.

x
4

Documents

You're getting close! Now, official paperwork will be distributed. At PacRes, we make sure your documents get to the right people to keep your transaction on schedule.

x
5

Sign

After signing your loan paperwork, our team will work behind the scenes to review documents, release funds, and make sure the deed is recorded with the county.

x
6

That's it

You've crossed the finish line! PacRes is still here to help. Whether it's a question about your loan, plans to grow your real estate portfolio, or refinancing, we're just around the corner.

x
Talk to an advisor

News and Insights >
The Gift of Homeownership: How to Help a Loved One on Their Journey
Help a loved one unlock their path to homeownership with guidance custom-fit for today's housing...
More articles

Calculate your payment >
Run the numbers
Calculate your monthly payment to focus your search*

*Your actual rate, payments, and costs could be higher. Get an Official Loan Estimate before choosing a loan.
Apply Now

Find an advisor >
Where does your sun shine? Find your local advisor.
Enter your city or state to see advisors near you.
Find advisor

Careers at PacRes>
We're growing. Grow with us.
Careers at PacRes reward excellence in mortgage banking.
Build a better tomorrow