< Back to News & Insights
DIY Home Projects to Avoid
McCoy Dorr,
Mortgage Advisor
May 1, 2020 — 3 min read
If you've ever watched HGTV and thought to yourself, "I should try that," you're not alone. On average,
more than 1.6 million
viewers tune in to popular fixer-upper shows that encourage viewers to
literally
"try this at home." Although some home renovations have the potential to add home value, not every project you try will be a success. We recommend starting small and working your way up to more significant projects. On the other hand, we also recommend staying safe and knowing your limits. Here are few home improvement projects that are better left to the professionals.
Redoing Bathroom Plumbing
Both modern layman and professional plumber alike highly recommend that homeowners do not attempt to redo, reroute, or add any plumbing to the existing system. For something as small as a leaky sink or a broken chain in the toilet, by all means, make the repair. However, adding a basement bathroom or making extensive renovations to the current setup is a recipe for disaster. The potential for flooding or improper install could end up costing the homeowner more in the end than the initial cost of having a professional do the work. When done correctly, homeowners who invest in a minor bathroom remodel get up to
67% of the average cost
recouped in the resale value of their home.
Painting Large Spaces
Painting a house presents the same predicament that we found with bathroom repairs. If the home is modest-sized with low ceilings or not too many bedrooms, painting the space without professional help isn't unreasonable. However, homeowners with high ceilings, robust rooms, or intricate layouts would highly benefit from hiring help. Keep in mind, homes built before 1978 also pose significant health concerns for crafty homeowners. Before strict regulations were put in place, paint often had a lead base. Even if the home has been remodeled since then, homeowners with an older property should avoid any paintwork/paint chipping without the help of a professional.
Anything Electrical
Safe electrical projects for homeowners:
Plugging in a new lamp
Replacing a light bulb
That's about it.
Electricity is not for the unlicensed. From something as small as removing an outlet junction box to installing a new electrical panel, a licensed professional should always be involved in at-risk projects. Homeowners face dangers of electrocution, code-noncompliance, or, worse, electrical fires when working with electricity.
Floor Refinishing/Replacement
What may seem like an easy, manageable project can often get out of hand quickly.
Realtor.com
stresses that homeowners, even those comfortable taking on a big project like, should still work with a professional. The machinery needed to refinish a floor requires a trained, experienced hand to avoid permanent damage. The same rule of thumb also applies to tile. Laying down tile is arguably much easier than some of the other projects mentioned, but there is still quite a bit of planning and craftsmanship that is required to finish the job well. (Not to mention, the time and stress saved is usually well worth the money spent.
Projects You Should Do
So, if there are countless DIY projects to avoid, are there any
realistic
endeavors that homeowners can complete without the help of a professional? The answer is yes! The internet is overflowing with endless ideas, cost breakdowns, and professional videos to walk you through each step.
Follow us on Pinterest
for home projects ideas, and more!
Are you ready for the freedom of change? Contact us today to learn more about the benefits of owning a home vs. renting your space!
Categories
Archives
Recent Posts
Getting started >
You bring the dream. We'll bring the diagram.
There's a financing solution for just about every situation.
Let's go get it

What our clients say >
I felt like I was treated like family, great communication and helping me with any questions I had.
Testimonials

Getting started >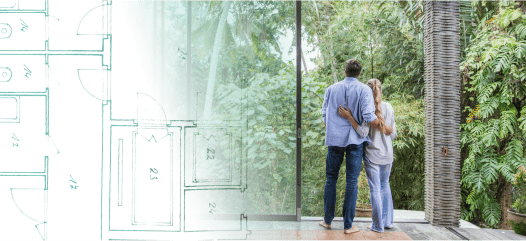 You bring the dream. We'll bring the diagram.
There's a financing solution for just about every situation.
Get started

Find an advisor >
Where does your sun shine? Find your local advisor.
Enter your city or state to see advisors near you.
Find advisor

Careers at PacRes>
We're growing. Grow with us.
Careers at PacRes reward excellence in mortgage banking.
Build a better tomorrow