< Back to News & Insights
One-Day Home Projects You Have to Try
Melair Holterhoff Martinez, CMA,
Sr. Mortgage Advisor
September 25, 2020 — 4 min read
How many times have you seen a breathtaking home renovation project and thought to yourself, "I could probably do that?" Next thing you know, it's been three months, you're still not done with it, and you're out a few (hundred) bucks more than you planned. While there
are
DIY's that aren't worth your time
and money, this isn't always the case. Luckily, we've compiled a list of our favorite
home projects
that won't take longer than a day and have the potential to increase home value.
Add Ledges
This look is perfect for storage and super
simple to put together.
Choose the number of shelves you want, color, and length to incorporate your own sense of style. Low shelving also works well in toddler/kid rooms, so they can easily reach books. Or hang a few of these ledges above your office desk to display framed pictures or certificates.
Frame a Mirror
This project is easy to do, and it's a
cheap way to elevate
the elegance of any room! Most of the examples we found required a little bit of DIY handiwork. If you choose to add an additional finish or design to your frame, it may have to dry overnight, but most of the work can be completed in less than 24 hours.
Put Up Temporary Wallpaper
The important word for this project is
temporary
. (Beware of the horrors of trying to hang actual wallpaper.) The awesome thing about temporary wallpaper is the ability to customize your design again and again.
Transform any space
without the struggles and timeliness of painting.
Note:
It's recommended that you attempt this project with a partner, first.
Hang a Wall Gallery
We love the idea of incorporating more things into a
wall gallery
than just pictures! You can go as crazy or as minimalistic as your heart desires with
this one-day project.
Take the time to lay out pieces on the floor or a different hard surface before you begin hanging to save yourself time in the long-run.
Enhance Your Entryway
Um, hello! How beautiful and simple is this idea? An easy, quick way to enhance any space is to
spruce up items
you already have with greenery or florals, based on the season. If you already have entryway d?cor or furniture, think of creative ways to decorate with lush colors.
Optimize Pet Spaces
If you have large pets in your home, you know the struggles of constantly having toys, beds, and crates all on display. That's why we loved
this creative idea
! In just a few hours, you can create a space that is both comfortable for your animal and optimizable for you. Decorate the top surface or store pet accessories in baskets.
Paint Your Front Door
If you follow the
PRM blog,
you know how often we talk about the importance of curb appeal. Something as simple as painting your front door can completely
refresh the space
and set the tone for people visiting your home for the first time. In most cases, this is an easy, one-day project. Homeowners in humid climates may need to allow two days for the paint to completely dry.
Whitewash Fireplace Brick
This project can be a little tricky, but the results are completely worth the work! Brighten up your living room in just one day
with this project.
The lighter brick will also make your living room space look bigger and help mantle decorations stand out with ease. The amount of paint and color of white you use are completely up to you, and different techniques will result in different outcomes.
Replace Cabinet Knobs
If you're looking for a quick way to enhance your kitchen space, consider
replacing the cabinet knobs
! Most craft and hardware stores sell a variety of different types of knobs, so you can mix and match according to your preferred style. This project is pain-free and won't take longer than an afternoon to complete!
Install Floating Shelves
Make this project as simple or as complex as you'd like! If you're in the business of getting projects completed as quickly as possible,
consider buying shelves
that already match the color of your bathroom with easy-to-install brackets. If you have a little more time on your hands, you could save some money by cutting and painting your own shelves! Make the space your own, in any room, with storage baskets or d?cor.
Are you ready to stop renting and move into a home you can make your own? Contact a Mortgage Advisor today to find out how to start the journey to homeownership!
Categories
Archives
Recent Posts
Getting started >
You bring the dream. We'll bring the diagram.
There's a financing solution for just about every situation.
Let's go get it

What our clients say >
I felt like I was treated like family, great communication and helping me with any questions I had.
Testimonials

Getting started >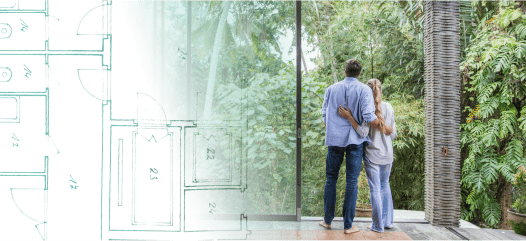 You bring the dream. We'll bring the diagram.
There's a financing solution for just about every situation.
Get started

Find an advisor >
Where does your sun shine? Find your local advisor.
Enter your city or state to see advisors near you.
Find advisor

Careers at PacRes>
We're growing. Grow with us.
Careers at PacRes reward excellence in mortgage banking.
Build a better tomorrow