< Back to News & Insights
Is Home Price or Interest Rate More Important?
Venessa Eck,
Sr. Mortgage Advisor
June 6, 2022 — 4 min read
Home prices are rising, and interest rates aren't far behind, according to the National Association of Realtors. For many homebuyers, that begs the question: is home price or interest rate more important? Buying a home is subjective, and fluctuations in prices and rates can have a big impact on your finances. However, deciding which factor is more important can make all the difference. If you've been asking, "is home price or interest rate more important?", here are some major points to consider.
Could Rising Interest Rates Help Home Buyers?
Recently, the Federal Reserve voted to raise rates to combat inflation, which is
running at its highest level
in four decades. The central bank in March raised its key interest rate by 0.25 percent,
the first increase since 2018
. The reserve has warned of additional hikes as it tries to tame the highest inflation rates the U.S. has seen in 40 years. This rate, the benchmark federal-funds rate, influences the interest that financial institutions charge consumers. "Inflation remains elevated, reflecting supply and demand imbalances related to the pandemic, higher energy prices, and broader price pressures," according to the
Federal Open Market Committee
.
However, higher interest rates may actually be a good thing for home prices--here's why:
While housing values are expected to decrease as 2022 progresses, annual appreciation surged more than 19 percent as recorded in January. In the year ending January last year, it increased 9.4 percent; comparatively, annual appreciation is expected to dip below four percent by January 2023, according to CoreLogic.
"What goes up, must eventually moderate," Mark Fleming, chief economist at First American,
said
. "Rising rates may be a housing market headwind in 2022, but as some buyers pull back from the market due to affordability and supply constraints, and as new construction adds more supply, house prices will moderate, resulting in a more balanced housing market." This may lead to fewer buyers in the marketplace, which means less upward pressure on prices.
Pro Tip:
If you're ready to purchase, but need additional time to shop around,
check out RateSafe
to lock in your interest rate for 90 days.
It's Important to Watch Inventory
Generally, the real estate market sits in equilibrium when there's about a six-month supply of homes for sale. If there's more than that, it's a buyer's market. Currently, tight inventory is showing signs of loosening, albeit slowly, according to the National Association of Realtors. In March, pending home sales, which measures signed contracts on existing homes, fell 1.2 percent, which was stronger than the 1.8 percent decline expected; as of April,
sales were down 8.2 percent
year-over-year, according to experts. If rates continue to rise, these trends may continue, which will take a lot of stress off of consumers, particularly first-time homebuyers.
Other Factors to Consider
HOA Fees
It's a good idea to find out how much the homeowner's association fees are before you move into a new neighborhood. These fees can push an otherwise affordable home out of your price range, potentially adding hundreds of dollars to your monthly housing costs.
Taxes and Insurance
In addition to principal and interest, taxes and insurance make up a big part of your monthly mortgage payment. Sometimes called PITI, these costs can change over time, even if you have a fixed-rate mortgage.
Maintenance
While it costs money to maintain any home, some require more maintenance than others, which may put a dent in your savings. For example, if you purchase an older home, you'll likely end up spending more money on repairs than if you purchased a newer home.
Bottom Line
So, is home price or interest rate more important? Ultimately, the best time to buy depends on when you feel ready, emotionally and financially. If homes are more affordable due to higher rates, buying a place that is well within your price range could be advantageous if you believe rates will eventually decrease. Once rates drop, you may have the option to
refinance
at a lower rate. Of course, if you receive a lower rate from the start, it's going to be better for you than waiting for rates to drop and then getting a refinance. In addition, a lower interest rate could boost your buying power, since a smaller portion of your monthly payment will go toward interest. This allows you to afford more house than you would in a higher rate environment.
Want to learn more about t home prices and interest rates and how these factors could impact your home buying journey? Reach out to your local Mortgage Advisor today, or explore our blog for additional resources.
Categories
Archives
Recent Posts
Getting started >
You bring the dream. We'll bring the diagram.
There's a financing solution for just about every situation.
Let's go get it

What our clients say >
I felt like I was treated like family, great communication and helping me with any questions I had.
Testimonials

Getting started >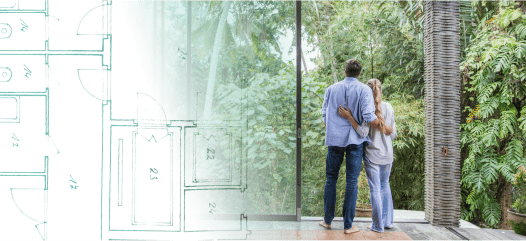 You bring the dream. We'll bring the diagram.
There's a financing solution for just about every situation.
Get started

Find an advisor >
Where does your sun shine? Find your local advisor.
Enter your city or state to see advisors near you.
Find advisor

Careers at PacRes>
We're growing. Grow with us.
Careers at PacRes reward excellence in mortgage banking.
Build a better tomorrow