< Back to News & Insights
5 Renovations to Add Home Value
August 31, 2020 — 4 min read
If you're anything like us, you've found yourself
completely
sucked into home renovation shows over the past few years. Every time you think Chip and Joanna Gains might finally be in over their heads after seasons of creating stunningly modern masterpieces, they manage to wave their magic renovation wands and the house is perfect. So, what's the deal here? Are these home renovations really worth the time and effort? Lucky for you, we've done the research and compiled a list of realistic and affordable changes you should invest in if you're looking to increase the value of your home.
Garage Door Replacement
We know what you're thinking. Really? Why should I replace my garage door? According to
Bank Rate,
replacing an outdated 16-by-7-foot garage door with a four-section door increases curb appeal without breaking the bank. With close to a 95%
cost recoup,
this project is worth every cent you spend. Need inspiration? See a few ideas on our
Pinterest.
Average Cost: $3,695
Average Resale: $3,491
Cost Recouped: 94.5%
Minor Kitchen Remodel
Before you go ripping up floorboards or tearing out cabinets, we want to define what we mean by
minor
kitchen changes. Remodeling your space doesn't have to be a significant change. Decide on what theme or feeling you want the room to invoke and star there. New barstools, a fresh coat of paint, or swapping out the kitchen sink could make the difference you're looking for. If you need a full kitchen renovation, bigger changes (such as appliance upgrades or new flooring) might be a necessary expense. For a minor
kitchen remodel
(less than $24,000), your average
cost recoup
is about 78%. However, for many people, the kitchen is a space where countless meals are prepared and shared with friends or family. Who could put a price on that?
Average Cost: $23,452
Average Resale Value: $18,206
Cost Recouped: 77.6%
Siding Replacement
Speaking of curb appeal, your house might need more than just a new garage door. Old, worn down siding can completely change the first impression people have when seeing your home for the first time. (Homeowners in the PNW should highly consider this renovation, where wind and rain have a greater effect on the outside of your home.) On average, the cost to replace the siding of a 1,250 square home will cost about $17,000, with an
average recoup
of nearly 78%. This may seem like a costly change to only see a third of your investment returned in the value of the home, but this
aesthetic improvement
could help your home sell faster if you decided to sell.
Average Cost: $17,008
Average Resale Value: $13,195
Cost Recouped: 77.6%
Bath Remodel (Mid-Range)
When you walk into your bathroom, what do you see? Do you see things on the counter or cracks in the tile? These are small giveaways that you might consider making small renovations to your space, such as adding shelves for storage or replacing the floor. On the other hand, outdated cabinets or rusty showerheads will also decrease the value of your home. We recommend looking at
small changes
first. Could you replace the cabinet and drawer handles to change up the style, or do you need to replace the wood? If you need a more significant change, consult a specialist. When it comes to water pipes and sewage lines, you don't want to make a mistake. For full renovations, the average cost is about $20,000, with a
cost recoup
of 67%.
Average Cost: $20,420
Average Resale Value: $13,717
Cost Recouped: 67.2%
Backyard Patio
If you love warm weather, BBQ's outside, and a cold drink in the backyard, chances are you already have a designated patio area. If you don't have an updated space, but you're looking to add value to your home, the backyard might need to be your most prominent area of focus. Creating a lovely
patio space
can range from building a wooden deck, replacing or updating outdoor furniture to increase space appeal, or hiring someone to power wash the surfaces. If you need additional services outside of just the patio area, such as extensive landscaping or pool repair, this should be taken into consideration. At an average of $56,000 in costs with only a
55% return
on your investment, this could be the costliest home renovation you do.
Average Cost: $56,906
Average Resale Value: $31,430
Cost Recouped: 55.2%
Whether you're replacing the kitchen counters or building an entire deck, PacRes has loan options to help you create the home of your dreams. Contact us today for more info.
Categories
Archives
Recent Posts
Getting started >
You bring the dream. We'll bring the diagram.
There's a financing solution for just about every situation.
Let's go get it

What our clients say >
I felt like I was treated like family, great communication and helping me with any questions I had.
Testimonials

Getting started >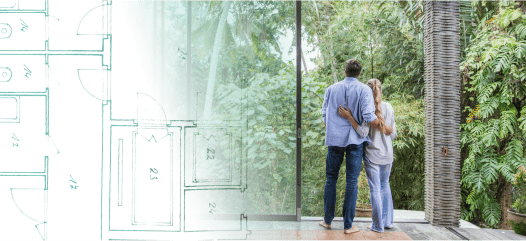 You bring the dream. We'll bring the diagram.
There's a financing solution for just about every situation.
Get started

Find an advisor >
Where does your sun shine? Find your local advisor.
Enter your city or state to see advisors near you.
Find advisor

Careers at PacRes>
We're growing. Grow with us.
Careers at PacRes reward excellence in mortgage banking.
Build a better tomorrow