< Back to News & Insights
What is an FHA Loan?
Alan Cipolletti,
Sr. Mortgage Advisor
December 1, 2021 — 3 min read
Every borrower has a unique financial situation and will require different types of funding based on their long-term goals. For borrowers interested in purchasing their first home or those looking for more flexible financing than a conventional loan, an FHA loan could be the right solution. [embed]https://www.youtube.com/watch?v=k_Pb4uRNBjE[/embed]
Benefits of an FHA Loan
The government-insured Federal Housing Administration (FHA) loan is a beneficial option for those looking for more financial flexibility from their home loan.
Loan Details
Low down payment (as low as 3.5%)
Minimum 620 credit score required
Non-occupant co-borrowers may be on the loan
100% of the down payment can be from gift funds
Seller can pay closing costs up to 6%
Qualification with less than two-year rental history
2022 Loan Limits
No matter what loan you qualify for, increased loan limits put more buying power in your hands. It also allows those who already own a home to access more of their home's equity. Although there is no guarantee that loan limits will increase each year, for the last several years, we have seen borrowing limits go up. On Nov. 30,
the Federal Housing Financing Agency (FHFA) announced the 2022 conventional loan limits for one to four-unit properties was increased by 18.05 percent
to stay on par with national median home prices. With that being said, FHA also has increased their loan limits to follow suit:
1-Unit: $420,680
2-Unit: $538,650
3-Unit: $651,050
4-Unit: $809,150
Keep in mind that not all counties fall under the new 2022 loan limits-- some counties in high-cost areas require a higher loan limit. For more information about your county, you can
search by location here.
Should You Consider Conventional Financing Instead?
For strong borrowers with excellent credit or a substantial down payment, conventional (conforming) home loans may be a better option for you. It is best to check with both programs and discuss both options with your Mortgage Advisor to decide which mortgage program will save you the most money in the short and long term.
Other Loan Options at PacRes
We understand that no two clients are the same. That's why we sit down to find the best possible solution for your home loan needs. At PacRes, we offer a variety of loans to meet an array of financial differences, such as:
Not sure which loan type is right for you? Contact a Mortgage Advisor today to learn more about your buying power in 2022.
[sc name= "form-handler-contact-us"]
*Some state and county maximum loan amount restrictions may apply.
Categories
Archives
Recent Posts
Getting started >
You bring the dream. We'll bring the diagram.
There's a financing solution for just about every situation.
Let's go get it

What our clients say >
I felt like I was treated like family, great communication and helping me with any questions I had.
Testimonials

Getting started >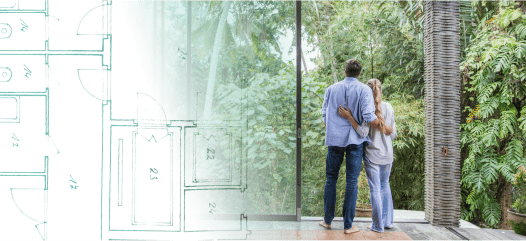 You bring the dream. We'll bring the diagram.
There's a financing solution for just about every situation.
Get started

Find an advisor >
Where does your sun shine? Find your local advisor.
Enter your city or state to see advisors near you.
Find advisor

Careers at PacRes>
We're growing. Grow with us.
Careers at PacRes reward excellence in mortgage banking.
Build a better tomorrow