< Back to News & Insights
Home Loan Solution for a Rural Property
July 2, 2019 — 4 min read
The number of farmers between the ages of 25 to 34 grew 2.2% between 2007 and 2012, according to a 2014
USDA census
. In some states, such as Nebraska, California, and South Dakota,
the number of beginning farmers grew by 20% or more.
This urban flood back to a farm style of living has many wondering if they can afford a home outside of city limits. Rural properties can often cause challenges when it comes to financing a home. Whether it's a home on the outskirts of town or a full-functioning farm, certain features of rural homes could cause you to fall outside the traditional boundaries of qualification. At PRM, we offer unique solutions for your home loan needs, including the RuraLiving program. Unlike some rural home loan programs, RuraLiving offers long-term financing at a fixed rate. This program was created to offer flexibility where you need it. There are two different paths to obtaining credit for your home with RuraLiving.
Path One: Hobby or Full-Time Farmer
Primary residence and owner-occupied
Maximum loan amount up to $2 million
Rural Properties ranging from 5-160 acres (160 acres considered on a case by case basis)
Home value should be at least 30% of overall property value
Path Two: Rural Resident (Non-Farmer)
Home value must be at least 50% of the total property value
Properties less than five acres
No ability to generate agriculture income
Home value must be less than $269,807
General qualifications for both programs include a minimum 700 credit score, and 39% total debt-to-income (DTI) ratio, though up to 43% DTI may be considered on a case by case basis. If you have similar circumstances to those listed above, but fail to meet all the requirements, PRM has multiple loan programs to meet
unique situations
.
Rural Living Near PRM
PRM has branches across multiple states including Oregon, Washington, Idaho, and beyond! If you're considering moving away from city life, there are endless benefits of farming in each of these states.
Oregon
Home to miles of coastline, lush forests, and countless waterfalls, Oregon is a melting pot of outdoor treasures. The consistent rainfall creates
wonderful conditions
for:
Greenhouse & Nursery Products (daffodils, gladioli, and tulips for bulbs)
Hay
Ryegrass
Wheat
Timber
Potatoes
Berries & Cherries
Farmers in Oregon also pay
reduced property taxes
on farmland at 12% of RMV while taxes on all property of all types in the state is taxed at 73% of RMV. Other tax benefits include:
Farm home sites are taxed as farmland rather than as residential land
Farm machinery and equipment is all tax exempt. Other business owners pay property taxes on all machinery & equipment values above $16,500
Farm inventory including crops, trees, seeds, nursery stock, etc. is exempt
Washington
Similar to Oregon, Washington gets large amounts of rainfall each year. But did you know Washington produces about 64% of the nation's apples? Pretty impressive! Seventy percent of Washington's total
agriculture receipts
are in crops ranging from:
Apples
Wheat
Hay
Onions
Asparagus
Cherries
Pears
Washington is the
second largest wine
producer in the U.S. with more than
700 licensed wineries.
Idaho
This state is home to over 30 state parks, a mild climate, and notably low medical costs. What's not to love? Idaho also leads the nation in potato production. Warm days with cool evenings and fertile volcanic soil all contribute to the prime growing conditions for:
Potatoes
Wheat
Barely
Hay
Sugarbeets
Onions
Beans
Idaho also recently ranked #1 in the nation when it came to the percentage of farmers in a state who used the internet
to return their census survey
. The state is showing progressive bounds toward technologically savvy farming practices.
For more information about PRM's RuraLiving program for each state, talk to a Mortgage Advisor today!
Categories
Archives
Recent Posts
Getting started >
You bring the dream. We'll bring the diagram.
There's a financing solution for just about every situation.
Let's go get it

What our clients say >
I felt like I was treated like family, great communication and helping me with any questions I had.
Testimonials

Getting started >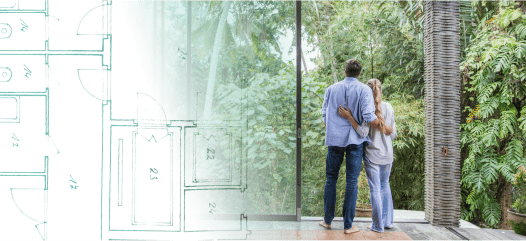 You bring the dream. We'll bring the diagram.
There's a financing solution for just about every situation.
Get started

Find an advisor >
Where does your sun shine? Find your local advisor.
Enter your city or state to see advisors near you.
Find advisor

Careers at PacRes>
We're growing. Grow with us.
Careers at PacRes reward excellence in mortgage banking.
Build a better tomorrow