< Back to News & Insights
5 Benefits of a USDA Loan
August 13, 2018 — 3 min read
No down payment, No problem
We know that financial hurdles, like down payments, can make home buying seem impossible for many hopeful buyers. That's why we are proud to offer the U.S. Department of Agriculture's Rural Housing Loan (USDA loan). A USDA* loan is one of the most powerful mortgage options available to rural and suburban homebuyers. But what makes a USDA loan so appealing? This USDA-backed mortgage comes with benefits not found in any other mortgage option, opening the doors of homeownership to many people who may not qualify for other primary mortgages. Since the federal government guarantees every USDA loan, they come with many benefits including:
1. No Down Payment!
The fact that the USDA loan program allows homebuyers to achieve 100% financing, and put $0 towards buying their home is undoubtedly the most significant benefit of using a USDA loan. Both first-time
and
repeat homebuyers are eligible for this loan program, but for most first-time buyers their biggest hurdle is gathering enough funds for a down payment. In comparison, borrowers are required to supply a minimum 3.5% down payment for an FHA loan and 5% for a conventional loan. USDA loans are straightforward; no down payment, no problem.
2. Lower-Than-Market Interest Rate
Because the
U.S. Department of Agriculture
insures USDA loans, homebuyers are offered a low, across-the-board interest rate that does not vary based on their credit score or down payment. In comparison, with conventional financing, interest rates are dependent on the market and the borrower's credit score.
Lock in your USDA interest rate
.
3. Low Monthly Private Mortgage Insurance (PMI)
Private mortgage insurance is required for any loan with less than a 20% down payment, regardless of the loan program, this includes USDA loans. The upside is that the USDA loan's private mortgage insurance rate is the lowest of any loan program and will not change based on your down payment, as it does with conventional financing. Currently, the PMI annual fee for a USDA loan is 0.35%, based on the loan's remaining principal balance. Another benefit is that any upfront required PMI can be rolled into the home financing so that you can still close without putting down a dime.
4. Flexible Credit Guidelines
USDA loans allow some borrowers with
blemished or limited credit histories
to be eligible for home financing. Those with no credit or non-traditional credit may qualify if they show a willingness to repay their debts with, proof using rent, utilities, cell phone bills, etc.
5. Closing Cost Assistance
Closing costs
range between 2% and 5% of the purchase price - another significant expense when buying a house. With a USDA loan, the seller can pay up to
6% of your closing costs
, or you can ask that your closing costs be included in your mortgage loan. Closing costs can be financed up to the appraised value of the home. Additionally, you can use gift funds to pay closing costs.
Who is Eligible for a USDA Loan?
The USDA loan is an amazing option for first-time homebuyers, but repeat homebuyers may qualify as well! Click here for more information on how you can get a USDA loan and eligibility or contact one of our
mortgage bankers
. As with any home loan, borrowers wishing to finance with a USDA loan are subject to eligibility requirements, including income, property, credit, and area.
If you have questions about USDA loans, please fill out the form below or contact us! We are happy to help!
*Some state and county maximum loan amount restrictions may apply.
Categories
Archives
Recent Posts
Getting started >
You bring the dream. We'll bring the diagram.
There's a financing solution for just about every situation.
Let's go get it

What our clients say >
I felt like I was treated like family, great communication and helping me with any questions I had.
Testimonials

Getting started >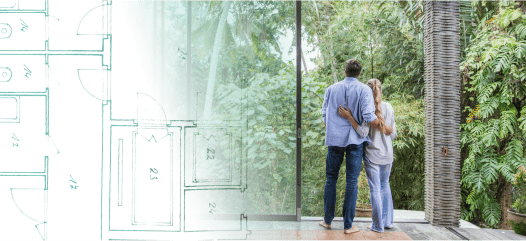 You bring the dream. We'll bring the diagram.
There's a financing solution for just about every situation.
Get started

Find an advisor >
Where does your sun shine? Find your local advisor.
Enter your city or state to see advisors near you.
Find advisor

Careers at PacRes>
We're growing. Grow with us.
Careers at PacRes reward excellence in mortgage banking.
Build a better tomorrow