< Back to News & Insights
Benefits of a VA Home Loan
November 5, 2020 — 5 min read
[vc_row][vc_column][vc_column_text]Did you know there are loans specifically for Veterans and active military members? VA mortgage loans are guaranteed by the
U.S. Department of Veterans Affairs
and were created to make housing affordable for eligible U.S. veterans and military members. This type of loan is available to veterans, reservists, active-duty personnel, and surviving spouses of veterans with 100% entitlement. Eligible veterans may be able to buy a home with no down payment and pay no private mortgage insurance. Let's break down all the details together.
Benefits of a VA Loan
The most significant benefit of a VA loan, for many borrowers, is that there is no need for a down payment. There aren't many loan types that don't require a down payment, and VA is one of them. There's also no need to pay
Private Mortgage Insurance
(PMI) or arrange for a "piggyback" mortgage to cover your down payment. Another significant benefit of a VA home loan is the competitive interest rate. Often times with a lower down payment, the interest rate will increase, but VA loans don't have that problem! Plus, you can use a VA home loan to do
more
than just purchase a home.
Qualifying borrowers can:
Buy a home or residential condominium
Build a home
Repair, alter, or improve a home
Refinance an existing home loan
Buy and improve a manufactured home lot
Add energy-efficient improvements to a home
Purchase and improve a home simultaneously with energy-efficient improvements
Refinance an existing VA loan to reduce the interest rate
Non-Allowable VA Fees
Non-allowable VA fees are expenses that VA buyers legally cannot pay. This actually makes the home buying process that much easier for qualified veterans. Non-allowable fees will often include:
Attorney fees
Commissions or brokerage fees
Escrow fee/settlement fee/closing fee
Closing protection letter
Underwriting fee/processing fee
Lock-in fee/application fee
Appraisals requested by anyone but the buyer
Fees for a flood zone determination by the lender or appraiser
This doesn't mean the home seller has to pay these fees. Any other party involved in the loan, such as the lender or a real estate agent, can cover these expenses. VA buyers can negotiate with the home seller to cover some or all of their closing costs. Keep in mind that there are
some
fees borrowers can pay as long as the amount doesn't exceed 1% of the loan. These include origination charges such as underwriting, processing, and escrow fees. However, attorney, brokerage, prepays, and HUD/FHA inspection fees on proposed construction cannot be paid by the borrower.
*
Seller Concessions
In some cases, VA homebuyers may ask the seller to pay costs associated with the VA loan on the buyer's behalf. The VA permits seller concessions but requires that seller concessions do not exceed 4% of the loan amount. Seller concessions typically include:
Prepaying taxes and insurance on the home
Interest rate buydowns
The buyer's VA funding fee
Paying off judgments or credit balances on the buyer's behalf
Gifts (such as a microwave or dishwasher)
VA Loan Solutions with PacRes
At PacRes Mortgage, we offer multiple VA loan solutions to meet a wide array of needs. For more information about which loan is ideal for your financial profile, get in touch with a licensed Mortgage Advisor
here.
Purchase
VA purchase loans are exactly what they sound like - a loan to purchase a home for a Veteran.
VA purchase loans do not require a down payment** or monthly mortgage insurance.
The VA also imposes restrictions on the amount and type of closing costs that are allowed to be charged to a Veteran.
Refinance
A VA refinance
***
can be used to refinance an existing loan or multiple loans. Just like with purchase transactions, the amount and type of closing costs that may be charged to the veteran are limited.
IRRRL
An Interest Rate Reduction Refinance Loan,
or
IRRRL
, is a streamlined loan,
specifically for refinancing a property on which you've already used your VA loan eligibility
. An IRRRL does not require an appraisal. The occupancy requirement for an IRRRL is different from other VA loans. For an IRRRL, a veteran only has to certify that he/she previously occupied the home. Typically, an IRRRL lowers the interest rate on the existing VA mortgage. However, if you are refinancing from an existing adjustable-rate mortgage (ARM) to a fixed-rate loan, the interest rate may increase.
There is no cashback allowed to the veteran from the loan proceeds
. (They must be used to pay off the existing loan and cover the closing costs).
Jumbo
Veterans can use a Jumbo VA loan to purchase or refinance
when the loan amount exceeds the
conventional loan limits.
Jumbo VA loans require a down payment. The down payment amount is determined using a calculation that factors in the county loan limits for the area the home is in and the portion of the amount exceeding that loan limit, which the VA will guarantee. Our expert mortgage advisors can explain the details on how much of a down payment would be based on your specific scenario. Typically, the amount of down payment required on a VA Jumbo loan will be significantly lower than what's required on a conventional jumbo loan.
VA Jumbo loans
also do not require mortgage insurance, regardless of the down payment amount, whereas conventional loans with down payments less than 20% always require mortgage insurance.
Do You Qualify?
As a thank you to those who have served us, PacRes is offering a
$1,111 lender credit
on all Federal VA loans started November 1st through November 30th, 2020. Read more about it
here.
Fill out the form below to learn more about how a VA home loan could increase your buying power and make you dream of homeownership a reality.
[sc name= "form-handler-contact-us"]
*Please speak to a licensed Mortgage Advisor for more information about VA fees and loan requirements. **100% financing assumes full entitlement on VA purchases. ***The maximum LTV on a cash-out refinance is 90%.
[/vc_column_text][/vc_column][/vc_row]
Categories
Archives
Recent Posts
Getting started >
You bring the dream. We'll bring the diagram.
There's a financing solution for just about every situation.
Let's go get it

What our clients say >
I felt like I was treated like family, great communication and helping me with any questions I had.
Testimonials

Getting started >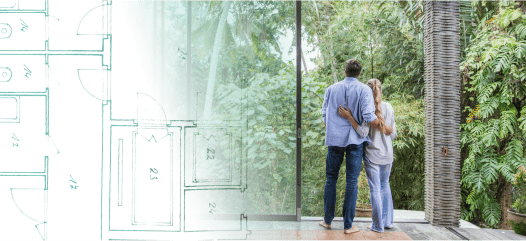 You bring the dream. We'll bring the diagram.
There's a financing solution for just about every situation.
Get started

Find an advisor >
Where does your sun shine? Find your local advisor.
Enter your city or state to see advisors near you.
Find advisor

Careers at PacRes>
We're growing. Grow with us.
Careers at PacRes reward excellence in mortgage banking.
Build a better tomorrow