< Back to News & Insights
Everything Buyers & Sellers Must Know About VA Loans
Carl Thulin,
Mortgage Advisor
June 28, 2021 — 5 min read
VA home loans are an
excellent benefit
available to many veterans. Still, only 12% of eligible veterans
take advantage
of
these loans. Let's explore some misconceptions about VA loans and set the record straight so you can get the best-possible deal on your mortgage.
Common VA Loan Myths

Myth #1: Very few veterans are eligible for VA loans.
Given that only 12% of eligible veterans take advantage of VA loans, eligibility extends further than you might think. VA home loans are available to
active-duty servicemembers and veterans
in a variety of different situations. Buyers are eligible for a VA loan if they
Served for 90 consecutive days in wartime
Served for 181 consecutive days in peacetime
Have 6 years of service in the National Guard or Reserves
Are the spouse of a service member

Myth #2: You can only use your loan to purchase a pre-built, single-family home.
VA loans provide qualifying veterans with
flexibility
. With these loans, you can
Purchase several different property types:

Single-family homes
Multi-family homes (up to 4 units)
Manufactured homes
Lots and land

Finance construction for a custom-built home
Refinance your existing mortgage
Access equity to make energy-efficient upgrades to your current home
This flexibility may come with limits in some cases, so make sure to talk to your Mortgage Advisor about your plans to ensure they're consistent with VA rules and regulations.
Myth #3: VA loans are small, and you can only use this benefit once.
VA loans aren't just for starter homes. Qualified veterans with a full entitlement can borrow as much as their lender is willing to extend. When it comes time to buy a newer or larger home, you can apply for a VA loan again. Veterans often use these loans to invest in property and build their personal wealth, so don't discount that as an option for your family!
Myth #4: VA Loans involve a lot of red tape, making them difficult to work with & unappealing to sellers.
There's no truth to the idea that sellers don't like working with VA buyers. In fact, VA loans often signify a high degree of trust and security for sellers. Evidence shows that VA buyers are
just as likely
to make it to closing day as any other buyer. VA loan requirements for sellers are
no more stringent
than other loan types, and these loans close just as quickly, too.
Closing Costs & Funding Fees
If you're considering a VA loan, there are a few other things to be aware of. Information about closing costs and funding fees can be misconstrued in ways that make these loans sound less appealing than they actually are.
Closing Cost Restrictions

One of the biggest benefits of a VA backed loan is the
reduction of closing costs
for the buyer. As a result, the seller is responsible for the following closing costs:
Commission for real estate agents
Brokerage fee
Buyer broker fee
A termite report
Though this may mean that the seller has to pay more in closing costs than they might for other loan types, that doesn't make VA loans a bad deal. In fact, the VA requires that the seller
cannot pay more than 4%
of the total home loan in concessions. Additionally, negotiation is absolutely an option in these transactions, just as it is with any other loan type. VA buyers can do things like making a higher offer or covering other costs not listed above to make up for those closing costs.
VA Funding Fee
The VA funding fee is a one-time payment that the buyer makes at the beginning of their loan. Instead of a down payment or PMI, buyers pay this fee to help offset the cost of the VA home loan program. For the typical first-time home buyer with no down payment, this fee is
2.3% of the loan amount
. This fee can be paid all at once at closing or folded in with your monthly payments. However, not all veterans, service members or survivors need to pay this fee. You may be exempt if you are:
Being compensated for a service-related disability
A surviving spouse currently receiving Dependency and Indemnity Compensation
An active-duty servicemember who has received a Purple Heart
More VA Loan Benefits

Now that we've busted some myths, let's get down to brass tacks and talk about the
benefits of a VA home loan
. This loan program is a great reward for our servicemembers' hard work and includes such perks as:
No down payment
No private mortgage insurance (PMI) or mortgage insurance premiums (MIP)
Fewer closing costs
Great terms and low-interest rates
No penalty fees for paying off your loan early
On top of all that, this loan type includes access to assistance from the VA if you ever have
trouble making your payments
. This all makes the VA loan one of the best loan types out there. If you can qualify, you should absolutely weigh the benefits of this loan type against other options. Your Mortgage Advisor can help you understand the specifics of each loan type available to you--though everyone's situation is different, chances are pretty high that a VA loan may offer you the best-possible terms. Specifics like these are another reason why it's important to provide your Mortgage Advisor with full details when considering a VA loan. The more you share, the more they can help you find additional benefits and ensure a smooth transaction. Our Mortgage Advisors are ready and able to walk you through everything you need to know about VA housing loans to separate the truth from the fiction.
Contact us today
to learn more!
Categories
Archives
Recent Posts
Getting started >
You bring the dream. We'll bring the diagram.
There's a financing solution for just about every situation.
Let's go get it

What our clients say >
I felt like I was treated like family, great communication and helping me with any questions I had.
Testimonials

Getting started >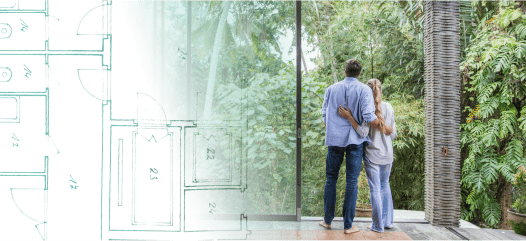 You bring the dream. We'll bring the diagram.
There's a financing solution for just about every situation.
Get started

Find an advisor >
Where does your sun shine? Find your local advisor.
Enter your city or state to see advisors near you.
Find advisor

Careers at PacRes>
We're growing. Grow with us.
Careers at PacRes reward excellence in mortgage banking.
Build a better tomorrow