< Back to News & Insights
Why Choose a VA Loan?
November 5, 2018 — 4 min read
When it comes to financing a home, there are a variety of loans available - Conventional, FHA, USDA*, and Jumbo loans are some of the most common. But for millions of America's veterans, including those on active duty and those in the National Guard and reserve units, there is a special loan option available: VA Home Loans. Why should a veteran choose to use a VA loan instead of one of the many other options available to them? There are several reasons:
1. No Down Payment Required
In most cases, eligible veteran homebuyers don't have to have a down payment on their home. A conventional loan generally requires a 3% to 5% down payment, and FHA loans require 3.5%. While those down payments are still very low, no required down payment is often cited as one of the best benefits of a VA loan.
2. Closing Costs are Limited for Vets
Closing costs are fees associated with getting a home loan; as a general rule, closing costs run between 2-5% of the sale of the home. The amount and type of
closing costs
that may be charged to a veteran on a VA loan are limited. The seller, realtor, and lender are all able to pay for the "non-allowable" closing costs through the use of various credits. Our experienced mortgage bankers can answer additional questions you may have about which fees can or cannot be charged to veterans.
3. No Monthly Mortgage Insurance
Conventional loans require private mortgage insurance if the down payment is below 20%. FHA and USDA loans will also require both up-front and monthly mortgage insurance. VA loans do not require any monthly mortgage insurance, regardless of the amount of down payment you put towards your home.
4. Eligible for Purchases and Refinances
Veterans can use their specialized loan to purchase or refinance a home, condominium, or manufactured home. They can even use a VA loan more than one time. For example, if a veteran used her VA entitlement to purchase her home, and is now going to sell the current home to purchase a new one, she can have her entitlement restored and use it again for a new VA loan on the new home purchase. Later down the line, she can have the VA entitlement restored yet again to refinance that home. Find out more details about VA loan eligibility
here
, or
contact us
!
5. Assistance to Veterans to Help Avoid Foreclosure
No one wants to think about the potential for their home to go into foreclosure; however; life doesn't always go according to plan. Some folks face the unfortunate reality that they might lose their home due to foreclosure. When a VA-guaranteed home loan becomes delinquent, the VA department provides supplemental servicing assistance to help settle the default for the homeowner. Your loan servicer will work with you to resolve the default. However, there are cases where the servicer is unable to help the veteran borrower. The VA has Loan Technicians in eight Regional Loan Centers and two special servicing centers who will intercede and help to avoid foreclosure. You can call (877) 827-3702 to reach the nearest office where VA loan specialists are ready to discuss ways to help save your loan.
VA loans were designed to help America's honored veterans gain the life they've dreamed of. With so many benefits VA loans make home buying easy for those who have served us.
Please contact us or fill out the form below to find out how we can help serve you by discussing your home loan options.
*Some state and county maximum loan amount restrictions may apply.
Categories
Archives
Recent Posts
Getting started >
You bring the dream. We'll bring the diagram.
There's a financing solution for just about every situation.
Let's go get it

What our clients say >
I felt like I was treated like family, great communication and helping me with any questions I had.
Testimonials

Getting started >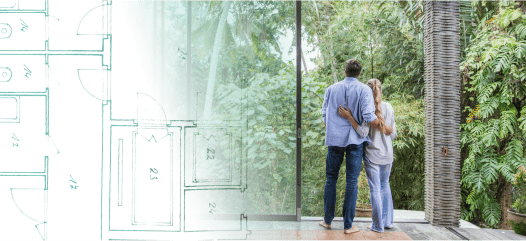 You bring the dream. We'll bring the diagram.
There's a financing solution for just about every situation.
Get started

Find an advisor >
Where does your sun shine? Find your local advisor.
Enter your city or state to see advisors near you.
Find advisor

Careers at PacRes>
We're growing. Grow with us.
Careers at PacRes reward excellence in mortgage banking.
Build a better tomorrow