< Back to News & Insights
How Well Do You Know Your VA Loan?
November 20, 2019 — 4 min read
Veterans put their lives on the line to defend America's freedom, and as a token of respect for their service, the
U.S. Department of Veterans Affairs
offers special features for veterans who want to own a home. If you're a qualified veteran, the dream of owning a home can be achieved with ease through PRM's VA lending options. Here are some of the special features that come with VA loans.
Seller Concessions
In some cases, VA homebuyers may ask the seller to pay costs associated with the VA loan on the buyer's behalf. The VA permits seller concessions but requires that seller concessions do not exceed 4% of the loan amount.
Seller Concessions Include:
Prepaying taxes and insurance on the home
Interest rate buydowns
The buyer's VA funding fee
Paying off judgements or credit balances on the buyer's behalf
Gifts (i.e. a microwave or dishwasher)
Non-Allowable VA Fees
Non-allowable VA fees are expenses that VA buyers legally cannot pay. This makes the home buying process that much easier for qualified veterans. Non-Allowable Fees Include:
Attorney fees
Commissions or brokerage fees
Escrow Fee/Settlement Fee/Closing Fee
Closing Protection Letter
Underwriting Fee/Processing Fee
Lock-in Fee/Application Fee
Appraisals requested by anyone but the buyer
Fees for a flood zone determination by the lender or appraiser
This doesn't mean the home seller has to pay these fees. Any other party involved in the loan, such as the lender or a real estate agent, can cover these expenses. VA buyers can negotiate with the home seller to cover some or all of their closing costs. But that's not always a realistic option, so make sure to work with us in the early stages and factor in projected closing costs. We can help you create an offer which maximizes your budget and your chances of landing your dream home.
The VA's Minimum Property Requirements
The VA has a set of specific requirements for a home to qualify for a VA Loan. Minimum Property Requirements must be met in order to qualify for a VA loan. These home requirements help ensure that veterans and military families have a safe, structurally sound, and clean place to call home.
Minimum Property Requirements Account For:
Mechanical systems (heating & cooling)
A reliable, drinkable water supply
Domestic hot water
A safe method of sewage disposal
Roofs
Rid of infestations
Ventilation
Benefits of a VA Loan
The biggest benefit of a VA loan, for many borrowers, is that there is no need for a down payment. There aren't many loan types that don't require a down payment, and VA is one of them. There is no need to pay
Private Mortgage Insurance
(
PMI) or arrange for a
"piggyback" mortgage
to cover your down payment. Another significant benefit of a VA home loan is the competitive interest rate. Many times with a lower down payment, the interest rate will increase. But VA loans don't have that problem!
What Can You Do with a VA Loan?
Specifically, a VA home loan can help veterans:
Buy a home or residential condominium
Build a home
Repair, alter or improve a home
Refinance an existing home loan
Buy and improve a manufactured home lot
Add energy-efficient improvements to a home
Purchase and improve a home simultaneously with energy-efficient improvements
Refinance an existing VA loan to reduce the interest rate
Do You Qualify?
As a thank you to those who have served us, PRM is offering an
exclusive promotion
on Federal VA loans throughout the month of November.
Fill out the form below, or contact us to find out if you qualify now - there are no obligations and you'll find out if a VA loan is right for your dream home.
[gravityform id="53" title="false" description="false"]
Categories
Archives
Recent Posts
Getting started >
You bring the dream. We'll bring the diagram.
There's a financing solution for just about every situation.
Let's go get it

What our clients say >
I felt like I was treated like family, great communication and helping me with any questions I had.
Testimonials

Getting started >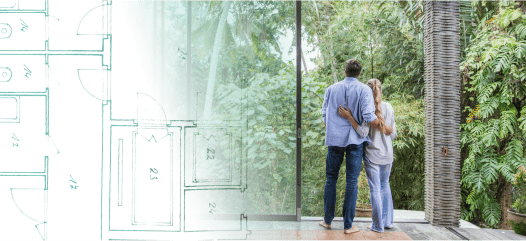 You bring the dream. We'll bring the diagram.
There's a financing solution for just about every situation.
Get started

Find an advisor >
Where does your sun shine? Find your local advisor.
Enter your city or state to see advisors near you.
Find advisor

Careers at PacRes>
We're growing. Grow with us.
Careers at PacRes reward excellence in mortgage banking.
Build a better tomorrow