< Back to News & Insights
Common VA Mortgage Loan Myths & Misconceptions
May 26, 2016 — 3 min read
The US Department of Veteran's Affairs (VA) Loan was created in 1944 through the original Serviceman's Readjustment Act, also known as the GI Bill. Eligible veterans may apply for a VA loan for up to
the conforming loan limit
with no down payment; though in federally designated "high cost" areas, the limit may be higher. A VA mortgage is guaranteed by the VA but must be issued by a qualified lender. All lenders must follow the same approval guidelines in order to have the loan guaranteed by the VA. There are many myths and misconceptions that surround the VA mortgage loan. Below will help your veteran clients determine fact from fiction.
Myth #1: VA loans take forever to close.
Fact:
There truly isn't much of a difference in the time it takes for a VA loan to close compared to a conventional loan. The process is generally dependent on the lender which is why it's important to find a qualified mortgage banker with VA loan experience.
Myth #2: You need great credit to get one.
Fact:
You don't even need "good" credit. VA loans can be more forgiving than conventional loans when it comes to credit history. Actually, the VA has no credit limit though
VA lenders generally look
for a 620 FICO score
or higher.
Myth #3: The VA appraisal is a nightmare - or takes a long time and calls for repairs.
Fact:
VA appraisals are no more difficult than other loan appraisals unless the home is in poor condition. The VA uses
Minimum Property Requirement
(MPR)
guidelines to make sure the home is in good condition, safe, sanitary, and structurally sound. Some of these requirements include:
Electrical systems and plumbing must be safe and in good condition
Heating must be acceptable
Roofing must be acceptable
No leaks, excessive dampness, defective construction or decay
No termites, destructive insects, fungus growth or dry rot
Myth #4: Veterans are "guaranteed" a VA loan.
Fact:
No one is guaranteed a loan. The VA guarantees the loan to the lender in case of default. The lender is the one who actually loans the money. It does not mean that you are guaranteed a loan; you still have to qualify for it based on credit and income standards set by both the VA and the lender.
Myth #5: I can't get a VA loan if I have a foreclosure/bankruptcy in my past.
Fact:
The bounce-back time to obtain a VA loan after a foreclosure or bankruptcy is shorter than a conventional loan. VA lenders will want your client to wait two years before applying after a foreclosure, short sale or Chapter 7/13 bankruptcy.
If you have a veteran client interested in a VA mortgage or have questions about being eligible for this loan, contact PRM today!
Categories
Archives
Recent Posts
Getting started >
You bring the dream. We'll bring the diagram.
There's a financing solution for just about every situation.
Let's go get it

What our clients say >
I felt like I was treated like family, great communication and helping me with any questions I had.
Testimonials

Getting started >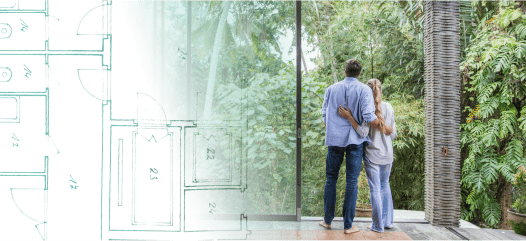 You bring the dream. We'll bring the diagram.
There's a financing solution for just about every situation.
Get started

Find an advisor >
Where does your sun shine? Find your local advisor.
Enter your city or state to see advisors near you.
Find advisor

Careers at PacRes>
We're growing. Grow with us.
Careers at PacRes reward excellence in mortgage banking.
Build a better tomorrow