< Back to News & Insights
How Best to Build Home Equity if Mortgage Interest Rates Rise
Andessy Brown,
Mortgage Advisor
February 21, 2022 — 6 min read
If you own a home, each mortgage payment you make helps you build a powerful asset, home equity. To increase your home's equity quicker, you will need to decrease the amount of debt you owe or increase your home's value. Considering the immense value of having home equity, you may wonder if you can do anything to build equity in your home faster. To help you make the most of your most valuable asset, here is a look at steps that you can take to build home equity faster.
What is Home Equity?
Home equity is the amount of your home that you own free and clear of any financing. For most homeowners, the equity they build in their home is their most valuable asset, and it can prove to be a critical resource when unexpected expenses arise. Fortunately, as you continue to pay off your mortgage, your home's equity will likely continue to increase naturally.
What are the Best Ways to Build Equity?
Make a Bigger Down-Payment
If you are still in the process of purchasing a home, one of the easiest ways to build equity quickly is to make a
bigger down payment
. While you may qualify for a loan with little or no money down (FHA loans require as little as 3.5% down while VA loans don't require a down payment at all), this may not be your best option if you are looking to build equity in your home. The fact is that the more money you put towards your down payment, the more equity you will have from the beginning. For instance, if you put down 20%, you will start with 20% of the home's value as equity. As an additional bonus, by making a down payment of at least 20%, you may be able to avoid paying private mortgage insurance (PMI), which can be pricey. Making a bigger down payment can also save you money over the life of your loan by reducing the amount of interest that you pay.
Increase Payments
Of course, even if you are an existing homeowner, there are still ways that you can build equity in your home quicker. An easy way to do this would be to make additional mortgage payments. If you are like most homeowners, then it is likely that you make mortgage payments on a monthly basis over the term of the loan until the loan is paid off. With each payment you make, part of your payment goes towards interest, and the rest goes towards the principal. By making extra payments throughout the year in addition to those required by your lender, you can put more money towards your principal, helping to build home equity. Should you make any additional payments, talk to your lender to ensure that the extra payments you make go towards your principal rather than interest. Any additional payments you can make towards your principal on top of your monthly payments will help you build equity more quickly. An easy way to make additional payments would be to make smaller payments
every two weeks
rather than once a month. This payment schedule is manageable for many people, and by the end of the year, you will have paid for an additional month of your mortgage.
Put Extra Money You Receive Towards Your Home
If you are serious about building equity in your home quickly, you should also consider using any extra money that comes in to make additional house payments. Every time you receive an unexpected windfall, such as money from birthday or holiday cards, bonuses, or an inheritance, commit to putting this extra money towards the principal of your loan. Using extra money that comes in to make additional home payments may feel less overwhelming for some people than committing to a bi-weekly payment schedule, and anything additional you pay will still be instrumental in helping you to build home equity. You could even take on overtime as a way to earn extra money to put towards your loan. Of course, make sure that any additional payments you make go towards your principal rather than interest.
Increase Property Value
Another simple way to earn equity in your home would be to increase your home's value by
making improvements to your property
. You may be surprised by the effect even minor updates have on your property value, particularly if you plan on selling your home in the near future. If there are any home improvement projects, you have been dreaming of completing, investing in your home could help to increase its value, building equity while making your home a more enjoyable place to live. However, it is essential to note that you likely won't recoup all of the money you put into your home improvement projects. Home improvement projects provide varying ROI (return on investment) rates, and you should consider talking to a real estate professional to find out which improvements will provide you with the most equity.
Refinance Your Home
Of course, another popular way to build equity quickly is to refinance to a loan with a shorter term. While most people choose a 30-year mortgage when buying a home, this can mean building equity extremely slowly. However, you always have the option to
refinance your home
later and switch to a 15-year term instead. By doing so, you can build equity in your home, and pay off your mortgage, much quicker. You will also pay significantly less interest over the life of the loan. However, with a shorter-term loan, you will also be making much larger monthly payments, so you must consider how much you can afford to pay towards your mortgage each month before you refinance. Refinancing may also allow you to take advantage of
better interest rates
, as interest rates have been at historic lows for the last couple of years. While the past few months have seen interest rates start to rise again, it may not be too late to take advantage of refinancing your mortgage at a lower interest rate, which could save you money in the long run.
Want to Learn More about Building Equity?
Building equity in your home takes time, but the right strategies can help you do so quicker, giving you a valuable asset you can draw on in an emergency. Feel free to
contact us
to learn more about ways to build equity in your home, as well as to learn about the benefits of refinancing your home loan.
Mortgage rates are still at near historic lows, and it is not too late to lock in a low-interest rate.
Apply for a mortgage today with PacRes
and let us lock in your best rate ahead of any rate increases.
Categories
Archives
Recent Posts
Getting started >
You bring the dream. We'll bring the diagram.
There's a financing solution for just about every situation.
Let's go get it

What our clients say >
I felt like I was treated like family, great communication and helping me with any questions I had.
Testimonials

Getting started >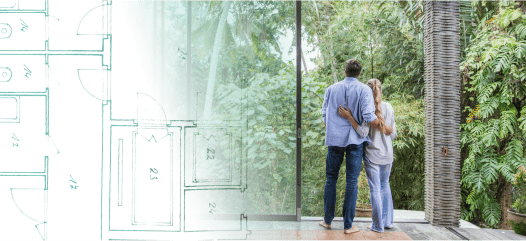 You bring the dream. We'll bring the diagram.
There's a financing solution for just about every situation.
Get started

Find an advisor >
Where does your sun shine? Find your local advisor.
Enter your city or state to see advisors near you.
Find advisor

Careers at PacRes>
We're growing. Grow with us.
Careers at PacRes reward excellence in mortgage banking.
Build a better tomorrow