< Back to News & Insights
Adding Storage to your Kitchen: Renovations to Increase Home Value
Klarity Link,
Mortgage Advisor / Processing Manager
February 28, 2022 — 6 min read
Your kitchen is the heart of your home. It's where you spend time with family, entertain friends and relax on a Sunday morning. While some people might think remodeling their kitchen is an unnecessary expense, there are many benefits to adding storage space and upgrading your kitchen. Not only will it help your space become more functional, but
it will also add equity to your home
. In this post, we'll discuss how much a kitchen remodel increases home value from the contractor's perspective and yours.
Does Storage Add Equity to Your Home?
The answer is YES! And not only does it add value, but it can also help you sell your home faster if you ever decide to go on the market. Studies have shown that
homes with extra storage space
tend to sell for more than houses without optimized storage.
How To Add Kitchen Storage
There are many ways to add storage space to your kitchen.
One way is, extending the upper cabinets in your kitchen to the ceiling. It can allow you to utilize this space entirely. This renovation will give you a lot of extra room to store dishes, pots and pans, and even food.
An island can also be a great way to increase your working space and add new storage options. Islands can be customized with cabinets and drawers and come in various sizes to fit your space.
Adding space to your kitchen can be as simple as adding custom cabinetry inserts. These inserts can be tailored to maximize your kitchen storage.
Another option is to add a pantry, which can be especially helpful if you don't have a lot of storage space in your current cabinets. A pantry can be added either as part of the remodel or as a separate addition to your home.
How Much Does an Upgraded Kitchen Add to Home Value?
One of the most important things to consider when remodeling your kitchen is how much value it will add to your home. While a complete renovation can be expensive, it's often worth the investment. Recent studies show an upgraded kitchen has an
ROI of up to 60%
. That's a huge return on your investment!
Kitchen Remodels that Increase Home Value
If you're
thinking of remodeling your kitchen
, make sure to consult with a contractor first. They will help you create a plan that maximizes the value of your home. Here is an essential checklist of things to consider:
Create an Open Floor Plan
If you want your home to sell quickly and for a good price, try to create as much flow throughout the space as possible. Open floor plans give a modern look while making your common areas feel larger. By creating this flow, you'll be able to increase the square footage of your home without actually adding much space. This addition of usable square footage will be appealing to buyers.
Upgrade Kitchen Sink and Faucet
While you probably already have a sink in your kitchen, it might be time for an upgrade. Installing a new sink can improve your space functionally and aesthetically. If you're looking for something more modern that fits with the rest of the style in your house, try shopping around online or at local hardware stores. A high-quality sink from a reputable manufacturer can last longer than ordering one from a big-name retailer.
Upgrade Kitchen Light Fixtures
Replacing your kitchen light fixtures with more energy-efficient ones is a great way to cut down on your monthly bills. Not only will you save money on electricity, but buyers are likely to
appreciate the eco-friendly features
of these lights, which adds another point in favor of buying your home.
Upgrade Appliances
If you want to impress potential buyers, consider upgrading your kitchen appliances before putting them on the market. Kitchens are the focal point of any home, so upgrading to stylish and modern appliance models will increase the home's value. Additionally,
newer models are more energy-efficient
and will often last longer than older ones.
Upgrade Countertops and Backsplash
One of the most visible aspects of your kitchen is the countertop, so it's important to choose a material that you'll be happy with for years to come. If you're on a tight budget, consider using granite or quartz instead of marble. As for the backsplash, this is a great place to add some personality to your kitchen. Try using different materials or colors to create a look that's unique to you.
Kitchen Remodel Budget
The average cost of a kitchen remodel is between
$5,000 and $50,000
. However, this can vary greatly depending on your home size and what kinds of renovations you're planning to do. If you're looking for high-end appliances or custom cabinets, then it's likely that your budget will be higher than if you're planning minor renovations. However, making your kitchen more functional and aesthetically pleasing will increase your house's value.
No matter your budget
, make sure to create a detailed plan before starting any work. This plan will help you stay on track and avoid any unexpected costs down the road!
What Additions Add the Most Equity to a Home?
The most valuable additions to your home are the ones that increase its livability and appeal. If you're looking for a way to add value while staying in your current property, adding storage space, installing new appliances, and upgrading countertops are some of the best ways to do it. These renovations all make your kitchen look more elegant and high-end - and will be sure to impress any potential home buyers.
Key Takeaway
Adding storage space in your kitchen is a great way to improve your quality of life while also increasing the value of your home. Whether you're planning a complete kitchen renovation or just looking for ways to add more storage - you're sure to benefit from adding some space to your cabinets, drawers, and pantry.
Whether you are renovating your home or ready to sell, PacRes is here to help.
Contact one of our experienced Mortgage advisors
today to discuss financing options.
Categories
Archives
Recent Posts
Getting started >
You bring the dream. We'll bring the diagram.
There's a financing solution for just about every situation.
Let's go get it

What our clients say >
I felt like I was treated like family, great communication and helping me with any questions I had.
Testimonials

Getting started >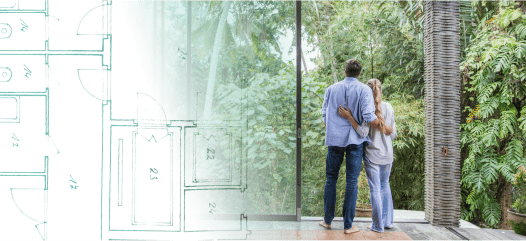 You bring the dream. We'll bring the diagram.
There's a financing solution for just about every situation.
Get started

Find an advisor >
Where does your sun shine? Find your local advisor.
Enter your city or state to see advisors near you.
Find advisor

Careers at PacRes>
We're growing. Grow with us.
Careers at PacRes reward excellence in mortgage banking.
Build a better tomorrow