< Back to News & Insights
Ring in the Possibilities with a Refinance
December 30, 2019 — 6 min read
The start of a new year means it's time for a new set of goals to accomplish and new list of things to get done. But did you know that, on average,
only 8 percent
of New Year's resolutions made are actually achieved? Let's change that in 2020! A
home loan refinance
could
open up doors for you financially
and help you crush some of your goals for the year.
What is a Refi?
Mortgage
refinancing
is the process of paying off one loan with the proceeds from a new loan secured for the same property. Refinancing is usually done to
secure better loan terms
than your current loan, like a lower interest rate or a lower monthly payment.
Other reasons you may want to refinance could include:
Investing in your long-term plans
Making home renovations
Funding your next vacation
Consolidating debt
Traditionally, it's been said that refinancing is beneficial if you can reduce your rate by at least 2%. However, some lenders say that
even a 1% savings is a great enough incentive to consider refinancing your home.
Currently,
rates are low,
so
now
might be the best time for you to refinance. (We always recommend speaking to a mortgage professional first.)
When Can I Refi?
There is no rule that states how soon you can refinance after purchasing a home
. However, whether or not you will be approved for a new home loan varies by your current financial situation and
lender requirements
. (Some lenders will not refinance a loan issued within the last 120-180 days, so check with your current lender for an exact timeline.)
Is Refinancing for Me?
In most cases, the
benefits of refinancing outweigh the negatives
. However, if you're only a few months into a brand-new mortgage, you may face additional costs or fees that negate the drop in your interest rate once all is said and done.
Calculate Your Savings
If you're considering refinancing your current mortgage, you'll want to calculate the potential costs to do so. The appraisal, closing costs, and origination fees are just a few costs that will quickly add up during the refi process. In addition to those fees, your lender might charge a penalty fee for paying off your current mortgage early.
You should also consider:
Equity in your home
Property values of surrounding homes
How long you plan to live in your home
Whether or not your credit has improved
Ready to Refi
Deciding if a refinance is the best option for you may take some time. Once you've come to your decision, the next best step for you may be to wait. However, if a refi is in your near future, it's important to know what options are available to you. At PRM, we offer a variety of refinance options to fit the unique needs of our clients, including, but not limited to the following:
Conventional Limited Cash-Out Refinance
A government agency does not guarantee or ensure conventional loans. Instead,
a conventional loan is available through a private lender, such as a bank, credit union, or mortgage company
. Generally speaking, a conventional loan is also a conforming loan, which means the loan's underlying terms and conditions meet the funding criteria of Fannie Mae and Freddie Mac. You should be aware that if your LTV is higher than 80%, your loan will require
Mortgage Insurance
. Manufactured homes have different restrictions, so be sure you speak with your Mortgage Advisor about your specific property type.
FHA Refinance Options
The Federal Housing Administration guarantees FHA loans.
An FHA Refinance could be a good option for you if you don't qualify for a conventional loan, or if your existing loan is FHA.
With very few exceptions, FHA loans are only available for primary residences or HUD-approved Secondary Residences. FHA loans require monthly MI, as well as an Up-Front Mortgage Insurance Premium (UFMIP). Typically, most consumers finance the UFMIP into their loan amount.
FHA Rate/Term Refinance
For Rate/Term refinances, FHA will allow a maximum LTV of 97.75% for a home occupied as a primary residence for the previous 12 months. If you acquired the home within the past 12 months, and have occupied the entire time, the same LTV applies.
If you have not occupied your home as your primary residence for the last 12 months, but occupy it as your primary residence now, then your LTV is restricted to 85%.
HUD-approved secondary residences are also limited to 85% LTV.
FHA Streamline Refinance
Streamline refinances are for clients who have an
existing FHA mortgage, and will refinance into a new FHA mortgage
. A client must have made
at least six
payments on the existing FHA mortgage, and at least 210 days must have passed from the closing date of the existing mortgage. FHA Streamline refinances do not require an appraisal report. Streamline refinances do not have a maximum LTV, but there is a maximum loan amount allowed.
The loan amount is calculated using a specific formula, which changes every time the loan balance changes
. If you make mortgage payments during the refinance process, you should let your Mortgage Advisor know right away. The Mortgage Advisor will request a new payoff statement and update your loan paperwork based on the new loan balance.
VA Refinance Option (VA IRRRL)
The Veteran's Administration guarantees VA Loans. They're home loans for Military Veterans, Active Duty Military, and certain eligible spouses of deceased Veterans. VA offers a refinance called an Interest Rate Reduction Refinance Loan (IRRRL).
The purpose of an IRRRL is to refinance an existing VA-guaranteed loan into a new loan, generally at a lower interest rate and lower payments than the existing loan
. In general, an IRRRL does not require an appraisal report. The Veteran must certify that he or she previously occupied the property as his or her home. Unlike most VA loans, which require the Veteran to occupy the home, a Veteran could technically use an IRRRL on a property that is a rental home or second home. VA Loans typically require a guarantee fee or funding fee. Most consumers choose to finance the guarantee fee into the loan amount.
USDA Streamline Refinance*
The United States Department of Agriculture (USDA) guarantees USDA Rural Development loans.
A USDA streamline refinance is for clients who wish to refinance their existing USDA loan into a new USDA loan, with a lower rate
. USDA streamline refinances do not require an appraisal. There is no LTV restriction on a USDA streamline refinance, but there is a maximum loan amount. The maximum loan amount comes from a calculation involving the payoff of the existing loan, the guarantee fee, and the customary closing costs. USDA loans require monthly mortgage insurance and an up-front guarantee fee. Most consumers choose to finance the guarantee fee into the loan amount.
Are you ready to ring in the possibilities of what a refinance could do for you in 2020? Contact a mortgage advisor today to learn more!
*Some state and county maximum loan amount restrictions may apply.
Categories
Archives
Recent Posts
Getting started >
You bring the dream. We'll bring the diagram.
There's a financing solution for just about every situation.
Let's go get it

What our clients say >
I felt like I was treated like family, great communication and helping me with any questions I had.
Testimonials

Getting started >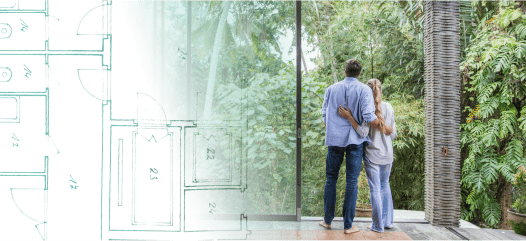 You bring the dream. We'll bring the diagram.
There's a financing solution for just about every situation.
Get started

Find an advisor >
Where does your sun shine? Find your local advisor.
Enter your city or state to see advisors near you.
Find advisor

Careers at PacRes>
We're growing. Grow with us.
Careers at PacRes reward excellence in mortgage banking.
Build a better tomorrow