< Back to News & Insights
How to Save for a Down Payment
May 26, 2020 — 4 min read
Saving for a down payment can seem like a daunting, impossible task. This is especially true if you're already tackling debt and a mountain of bills. However, there
are ways
to save up for your dream home and still make ends meet. Let's break it down. Where should you begin?
Calculate How Much to Save
It's impossible to save toward a goal that you're unsure of. Before you plan out a budget, you have to decide how large of a down payment you want to make. This can, of course, be an estimated amount, but you want to make sure the number in your head and the number your finances reflect are similar. A 20% down payment may be the best option for
some
homebuyers. However, for other buyers looking to purchase their first home or who need more
financial flexibility,
a smaller percentage might be more attainable. There are a variety of
loan options
that require little-to-no down payment at all.
DON'T FORGET:
A down payment smaller than 20% will require Mortgage Insurance
. MI allows more homebuyers the opportunity to purchase a home sooner than anticipated because it offsets the risk the lender would typically assume on a low down payment transaction. If you're planning on putting down less than 20%, you will need to factor MI into your monthly payments. When you have a price range for your dream home and a (realistic) goal for your down payment, use a
Mortgage Calculator
to estimate what your monthly mortgage payment will be. If the number looks a little higher than you're hoping for, it may be in your best interest to save toward a more significant down payment.
Determine Your Timeframe
Depending on the size of your down payment, your annual savings goal will change. It's also essential to plan for
any situations
that could cause you to be unable to save toward your down payment goal. Have you considered renovations to your current home? Are you planning on getting married or having kids within this timeframe? What about potential medical costs? Planning for obstacles will help you determine a realistic amount to save each paycheck and give you peace of mind, as well.
IMPORTANT TIP:
Pay attention to interest rates within your savings timeframe as well. Study market trends. If interest rates are traditionally lower in the spring, you might want to push your savings timeline up to get the best rate.
Budget, Budget, Budget
Now that you've determined a timeline and savings goal, it's time to look at where this money will come from. If your savings goal is more ambitious than your current savings habits, changes will have to be made. Whether it's picking up a side hustle or cutting back on your weekend spending, make clear financial goals for each paycheck. Get creative when trimming your budget! It's often the little costs that add up in the end, not the big purchases you planned on. Consider:
Skipping the drive-thru and pack your lunch
Making coffee at home
Using a public park or space to work out (not a gym)
Renting a movie instead of going to the theater
Working a few extra hours instead of going home early
It may also be necessary to pull your money out of riskier investment vehicles such as stocks or investment trusts. For the time being, you may need to move your money to a traditional savings account separate from your regular accounts.
Don't Forget About Additional Costs
Don't let the price tag of a down payment cause you to overlook the smaller, but still costly fees of purchasing a home. You may need to factor in:
Mortgage Insurance
Appraisal and Inspection Fees
Closing Costs
The most important thing to remember when saving is to stick to your goal no matter what. It will pay off in the end!
Whether you're saving plan starts today, or you're ready to find your dream home, our Mortgage Advisors are here to help. Fill out a contact form to learn more!
Categories
Archives
Recent Posts
Getting started >
You bring the dream. We'll bring the diagram.
There's a financing solution for just about every situation.
Let's go get it

What our clients say >
I felt like I was treated like family, great communication and helping me with any questions I had.
Testimonials

Getting started >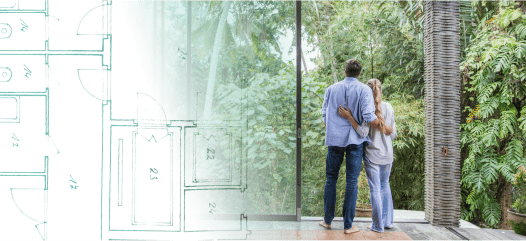 You bring the dream. We'll bring the diagram.
There's a financing solution for just about every situation.
Get started

Find an advisor >
Where does your sun shine? Find your local advisor.
Enter your city or state to see advisors near you.
Find advisor

Careers at PacRes>
We're growing. Grow with us.
Careers at PacRes reward excellence in mortgage banking.
Build a better tomorrow