< Back to News & Insights
We Have a Loan for That
Samantha Wikoff, CMA,
Regional Manager
April 2, 2020 — 5 min read
At PacRes, we understand the need for home loans that are as unique as your financial situation. Whether you're looking for a solution that works with a limited budget or one that helps you get the hobby farm you've always dreamed of, we have a loan for that.
Traditional Loan Products
Conventional
A conventional home loan is a mortgage that is not insured or guaranteed, by the federal government. They're popular with borrowers who have good credit, a stable job, and income, who can afford a down payment, and people who are financially stable overall. Conventional loans are mortgage loans secured by private investors, not by government agencies. Both fixed-rate, and adjustable-rate loans are available with conventional financing. These loans adhere to Fannie Mae guidelines and requirements.
FHA
Working with limited income or money for a down payment? A government-insured Federal Housing Administration (FHA) home loan could be the right solution for you. Recommended for homebuyers with limited savings or low to moderate-income, an FHA Loan offers a low down payment and flexible income, debt, and credit requirements.
FHA home loan programs typically help first-time homebuyers, seniors or others with limits on what they can afford.
FHA home loans offer:
A low 3.5% down payment
Flexible income and credit requirements
Low closing costs
VA
A VA home loan is a great benefit to military personnel during and after their service. Veterans are eligible for a VA loan if they have served on active duty and have an honorable discharge, after a minimum of 90 days of service during wartime, or a minimum of 181 continuous days during peacetime. VA home loans are partly guaranteed (typically a quarter of loan value) by the U.S. Department of Veterans Affairs and offer the following advantages:
No down payment
Higher loan value
No private mortgage insurance
Limit on closing costs
Option for seller to pay closing costs
No penalty fee for early payoffs
Possible VA payment assistance
USDA
A USDA* guaranteed loan is a government-insured, 100% purchase loan program. These loans are available through PRM and are for purchases in rural areas. Through the USDA's Guaranteed Rural Housing Loan Program, low and moderate-income individuals can qualify for these mortgages with a low down payment. To be eligible, both the property and the applicant must qualify using current USDA standards.
USDA Benefits
:
No down payment
Very low-interest rates
Low monthly private mortgage insurance
Flexible credit guidelines
Reverse Mortgage

**
For those 62 years and older, a reverse mortgage can be a great retirement planning tool to achieve your goals and does not require monthly mortgage payments. A reverse mortgage allows homeowners to borrow against the equity (wealth) in their homes. It is the "reverse" to a traditional mortgage since the borrower does not make payments to the lender. Instead, the lender makes payments to the borrower. The lender charges interest which is added to the amount borrowed and when the last borrower moves out of the home or passes away, the loan becomes due. Unlike a traditional mortgage, the credit and income requirements for a reverse mortgage are very minimal.
Be a homeowner
Live in the home
Be 62 years of age or older
Alternative Advantage Loan Options
At PRM, we also recognize that sometimes an individual's income, credit, residency, or specific property will not fit in with the traditional mortgage parameters. Sometimes the loan itself doesn't meet the requirements of a
Qualified Mortgage
(QM). While it's impossible to say we offer financing to every single person, we are pleased to provide our Alternative Advantage loans, which provide additional financing options for applicants or properties that are outside the scope of traditional QM loans.
Bank Statement Loan (For Self-Employed Individuals)
The Bank Statement Loan is for self-employed applicants. Instead of using tax returns, we review the client's bank statements to analyze cash flow to qualify them for a mortgage. For more detailed information,
click here
.
Non-Warrantable Condo Loan
The Non-Warrantable Condo Loan is for condominiums which do not qualify for conventional financing. It covers primary residences, second homes, and investment properties. For more detailed information,
click here
.
Foreign National Loan
The Foreign National Loan is for non-resident aliens who are not authorized to live or work in the U.S. full time or those who hold work Visas that are more temporary than those required to meet Non-Permanent Resident Alien qualifications. For more detailed information,
click here
.
Asset Resource Loan
The Asset Resource Loan is for clients who may not have sufficient documentable income using only their W2 wages or self-employment. For those clients with insufficient income, but sufficient assets, we can use the assets to supplement their income used for qualifying. For more detailed information,
click here
.
Non-Conforming Investor Loan
The Non-Conforming Investor Loan is for clients in need of a non-conforming option to purchase or refinance an investment property. We offer several methods of calculating qualifying income, and we can combine this program with the Bank Statement, Non-Warrantable Condo, and Foreign National loan products. For more detailed information,
click here
.
Not sure where to start? We're here to help. Contact us today to start a conversation.
*Some state and county maximum loan amount restrictions may apply.
**At the conclusion of a reverse mortgage, the borrower must repay the loan and may have to sell the home or repay the loan from other proceeds; charges will be assessed with the loan, including an origination fee, closing costs, mortgage insurance premiums and servicing fees; the loan balance grows over time and interest is charged on the outstanding balance; the borrower remains responsible for property taxes, hazard insurance and home maintenance, and failure to pay these amounts may result in the loss of the home; interest on a reverse mortgage is not tax-deductible until the borrower makes partial or full re-payment.
Categories
Archives
Recent Posts
Getting started >
You bring the dream. We'll bring the diagram.
There's a financing solution for just about every situation.
Let's go get it

What our clients say >
I felt like I was treated like family, great communication and helping me with any questions I had.
Testimonials

Getting started >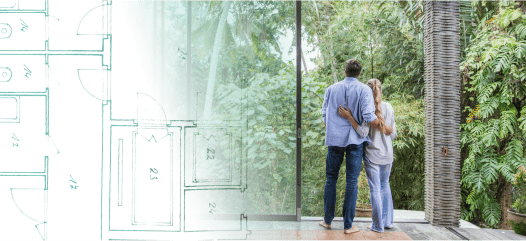 You bring the dream. We'll bring the diagram.
There's a financing solution for just about every situation.
Get started

Find an advisor >
Where does your sun shine? Find your local advisor.
Enter your city or state to see advisors near you.
Find advisor

Careers at PacRes>
We're growing. Grow with us.
Careers at PacRes reward excellence in mortgage banking.
Build a better tomorrow