< Back to News & Insights
What You Need to Know About Mortgage Insurance
March 20, 2020 — 4 min read
If you're in the market to buy a house, and you need a low down payment loan, you've probably heard the phrase
"mortgage insurance"
mentioned at some point. But what is mortgage insurance, why do you need it, when does it go away, and how do you get rid of it?
What is Mortgage Insurance?
Mortgage Insurance (MI) is a policy that lowers the risk of making a loan to applicants who are putting down
less than 20% of the purchase price
. Mortgage insurance is required on conventional loans with a down payment less than 20% and is also typically required on FHA and USDA loans. With a conventional loan, the lender arranges for MI with a private company. Private Mortgage Insurance (PMI) rates will vary based on down payment amount and credit score. Generally speaking, PMI is cheaper than FHA MI for consumers with good credit. Most often, PMI is paid monthly. It's also possible to get a PMI policy where the entire amount of the MI is paid up-front as part of the closing costs, or financed into the loan amount.
Why Do Loans Need MI?
Private mortgage insurance allows more homebuyers the opportunity to purchase a home sooner than anticipated
because it allows lenders to offer loans with much lower down payments. MI offsets the risk the lender would normally assume on a low down payment transaction. Some conventional loan products allow for a down payment as low as 3% of the loan amount, so long as the loan also has PMI included.
You should not confuse MI with other common insurance policies,
such as homeowners, flood, or earthquake.
The MI policy protects the lender in the event of default. If you fall behind on your payments, the mortgage insurance does not do anything for you as the consumer; your credit score may suffer, and you can still lose your home through foreclosure.
When Does Mortgage Insurance Come off?
Unlike with FHA and USDA loans, which almost always require MI for the life of the loan, on a conventional loan, t
he MI comes off if you are paying it monthly
.
Mortgage insurance will automatically cancel when your loan balance reaches
78% of the original value of your home
. For this purpose, "original value" generally means either the contract sales price or the appraised value of your home at the time you purchased it, whichever is lower. You can also request to remove the mortgage insurance before then. We'll go over that process shortly. It's important to note that if your MI was a one-time fee at closing, or was financed into your loan amount, it typically does not cancel, likewise you do not receive a refund.
Mortgage insurance cancellation is a benefit to loans that include the fee as part of the monthly payment
. Consequently, you should compare each type of MI with your Mortgage Advisor before you choose which policy to use.
How Do I Remove MI From My Payment?
As mentioned previously, your monthly MI will automatically cancel when your loan balance reaches 78%.
What a lot of people don't know is that you can request for the MI to come off before you reach that point.
You have the right to request that your servicer remove the mortgage insurance once your loan balance reaches 80% of the home's original value. There are some additional criteria you must meet in order to cancel the PMI on your loan:
Your request must be in writing. We've included an example letter for requesting mortgage insurance cancellation:
You must have a satisfactory payment history
You must be current on your payments.
Your lender may require you to certify there are no additional liens on your home.
Your lender may require you to provide evidence the property value hasn't declined below the original value of the home.
In our sample request letter, you'll notice we included a section for you to indicate the mortgage insurer company info. How do you know what company has your mortgage insurance? According to
US Mortgage Insurers
, there are currently six active MI companies in the US. In your closing paperwork, your loan's Closing Disclosure will show the MI company name on it. All in all, mortgage insurance makes sense for a lot of applicants, especially first-time homebuyers who might not have large down payments available. MI makes even more sense when you know what it is, why it's required, and how to get rid of it when it comes time.
Do you have additional questions about how mortgage insurance could work for you as part of a low down payment loan? Fill out the form below, or contact us today!
Categories
Archives
Recent Posts
Getting started >
You bring the dream. We'll bring the diagram.
There's a financing solution for just about every situation.
Let's go get it

What our clients say >
I felt like I was treated like family, great communication and helping me with any questions I had.
Testimonials

Getting started >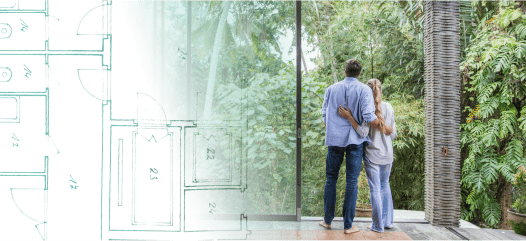 You bring the dream. We'll bring the diagram.
There's a financing solution for just about every situation.
Get started

Find an advisor >
Where does your sun shine? Find your local advisor.
Enter your city or state to see advisors near you.
Find advisor

Careers at PacRes>
We're growing. Grow with us.
Careers at PacRes reward excellence in mortgage banking.
Build a better tomorrow