< Back to News & Insights
Mortgage Myth: The 20% Down Payment
June 3, 2019 — 3 min read
There are
countless
myths within the mortgage industry, but one of the most common misconceptions we see among homebuyers is the
size of down payment needed to buy a home

.
Here at PRM, we're in the business of people, which includes busting myths such as this one. Whether you're looking to buy a home tomorrow or next year, don't let these myths stop you from getting your dream home.
THE MYTH
So, where does this myth even come from? How has the magic number 20 become such a regular term? There's no simple answer to these questions. From past requirements to conventional wisdom, the short of it is "it makes sense". According to
Forbes
, there are six major reasons why consumers and regulators alike have come to terms with a down payment of this size. Some of these reasons include avoiding MI and starting out with a lower interest rate.
All of these reasons are benefits, not requirements

.
Depending on your financial situation, it may make more sense to put down less on a home and invest in the market or use any additional funds for closing costs and renovations.
MoneyUnder30
says it best, " ... life is never so neat, so you have to factor different risks into the mix and proceed accordingly."
THE TRUTH
A 20% down payment may be the best option for some homebuyers. However, for other buyers looking to purchase their first home or who need more financial flexibility, it's important to have a variety of loan options.
PRM has several mortgage options with little to no down payment, including:
FHA Loans: 3.5% down payment minimum
Conventional Loans (with PMI): 3% down payment minimum
VA Loans: 100% financing
USDA Loan*: 100% financing
Jumbo Loan: 15% down payment minimum (with no PMI)
A home's affordability is not solely about the size of the down payment.
Being able to afford a home is about sustaining the mortgage payments and other homeownership expenses over the life of the loan.
This being said, each homebuyer is different. Buying a home is one of the most important transactions you'll make, so it's crucial to know what's best for you long-term.
WHAT NOW?
Now that you know you have loan options, what should you do now? We recommend
contacting
a Mortgage Advisor who can answer any questions you might have. A professional assessment of your financial history will give you a better understanding of the amount you can put down.
However, you can always do some homework on your own before calling an advisor
. For example, our
Mortgage Calculator
will give you an estimated monthly mortgage payment and rate options. This calculation won't include certain factors such as property taxes, homeowner's insurance, or possible mortgage insurance. If you're looking to catch up on
mortgage lingo
or learn more details about our
loans
, both of these resources are on the PRM page.
Whether you want to put down 20% or 3% on a home, our Mortgage Advisors are here to bust any myths you might have about homeownership.
Contact ustoday for more information, or fill out the form below.
*Some state and county maximum loan amount restrictions may apply.
Categories
Archives
Recent Posts
Getting started >
You bring the dream. We'll bring the diagram.
There's a financing solution for just about every situation.
Let's go get it

What our clients say >
I felt like I was treated like family, great communication and helping me with any questions I had.
Testimonials

Getting started >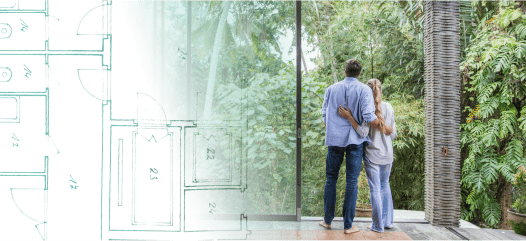 You bring the dream. We'll bring the diagram.
There's a financing solution for just about every situation.
Get started

Find an advisor >
Where does your sun shine? Find your local advisor.
Enter your city or state to see advisors near you.
Find advisor

Careers at PacRes>
We're growing. Grow with us.
Careers at PacRes reward excellence in mortgage banking.
Build a better tomorrow