< Back to News & Insights
Reasons to Retire in Oregon
July 1, 2019 — 5 min read
Oregon is home to many unique sights and smells you can't find anywhere else. From beautiful coastal towns to endless displays of roses, it's hard to deny that Oregon is a great place to live. But what about for retirees? If you're considering making a move after retirement, here are a few reasons why Oregon is the place to be.
Oregon is Tax-Friendly
Sales tax? Don't worry about that in Oregon! Whether it's a drink at the gas station or a shiny, new car, you'll only pay the price on the tag. The state also fully exempts Social Security retirement benefits from taxation. This means retirees whole rely entirely on SS for their retirement income won't have to pay any taxes on that income. (Federal taxes may be due on Social Security for those with multiple income sources.)
There are some forms of retirement income that is taxable in Oregon. Income from a 401(k), an IRA, or any other retirement account is taxable at ratesbetween 5% to 9.9%. Pension income is also taxable, but some seniors may be able to claim a crediton that income.
Portland is THE Biking City
Although most of the state has bike lanes and caution signs, Portland is repeatedly ranked as the most bike-friendly city in the country. The city even has more cyclist per capitathan any other city in the U.S. Leave the car at home and enjoy a ride outside! You'll save money on gas and get a great workout.
363 Miles of Gorgeous Coastline
If you've always dreamed of retiring on the coast somewhere, may we suggest skipping the crowded beaches of Florida and enjoying the pristine beaches of the PNW? Enjoy the vast number of activities at the beach without the hassle of lines and people. You could even take a hike on the nearby trails or go whale watching during the winter months.
Low Crime Rates
As a state, Oregon ranks 35thin the country for violent crime. Statistics show areas closer to city life, such as Portland, see greater crime rates. However, a number of cities just a short drive from the bustling streets of downtown PDX report drastically lower scores.
For a full breakdown per county, visit www.neighborhoodscout.com/or/crime.
Green, Greener, Greenest
Oregon's temperate climate, year-round rain, and nutrient-rich soil create the perfect conditions for those looking to grow their own produce. The abundance of farmers marketsis also a plus for those interested in buying food from local sources.
While you're enjoying locally-sourced goods, you can also take pride in the fact that Oregon is consistently rated among states with the lowest carbon footprint. The state has more Leadership in Energy and Environmental Design (LEED) certified buildings per capita than any other state.
Is it Time to Make the Move?
There are plenty of reasons to live in Oregon, but it's better if you experienced it for yourself! So, what are your loan options after retirement?
If you already live in Oregon and have decided to retire here as well, then a reverse mortgage is perfect for you! In short, a reverse mortgage refinance is a loan insured by the Federal Housing Administration (FHA) and is designed for clients 62 years or older.
Unlike a typical mortgage, where an individual makes regular payments to the lender, a reverse mortgage does not require monthly mortgage payments. Instead, the equity in your home is converted to cash which the borrower can receive monthly, or in one lump sum.
A reverse mortgage refinance is great for those who:
Don't plan to move
Can afford the cost of maintaining their home and keep up with property taxes/insurance
Want to access the equity in their home to supplement their income in retirement
If you live in a state other than Oregon, you can still take advantage of a reverse mortgage. Rather than a conventional reverse mortgage, you would apply for a reverse mortgage for purchase, which requires a down payment. For there to be equity to cover the accrued interest, you must pay half the home's sale price with your own cash, and the reverse mortgage will apply to the rest.
To pay for your half of the home, you can use money from savings, the sale of your current home, or gift funds. Other details include:
At least 62-years-old to qualify
Primary residences only
No credit score requirements
No mortgage payments - must pay property taxes, homeowner's insurance, and (if applicable: flood insurance, HOA dues, and maintain the property)
HUD-approved counseling required
Buyer will retain full ownership until the home is sold
Buyer can retain assets that would otherwise be used on monthly mortgage payments
Are you ready to make the move? Contact a Mortgage Advisor today to learn more information about getting your dream home in Oregon!
*At the conclusion of a reverse mortgage, the borrower must repay the loan and may have to sell the home or repay the loan from other proceeds; Charges will be assessed with the loan, including an origination fee, closing costs, mortgage insurance premiums and servicing fees; The loan balance grows over time and interest is charged on the outstanding balance; The borrower remains responsible for property taxes, hazard insurance, and home maintenance, and failure to pay these amounts may result in the loss of the home; Interest on a reverse mortgage is not tax- deductible until the borrower makes partial or full re-payment.
Categories
Archives
Recent Posts
Getting started >
You bring the dream. We'll bring the diagram.
There's a financing solution for just about every situation.
Let's go get it

What our clients say >
I felt like I was treated like family, great communication and helping me with any questions I had.
Testimonials

Getting started >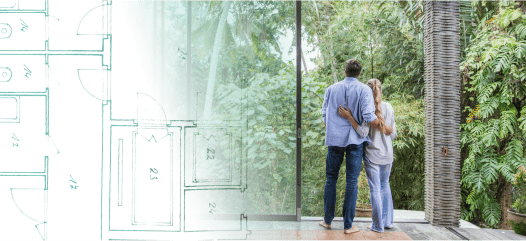 You bring the dream. We'll bring the diagram.
There's a financing solution for just about every situation.
Get started

Find an advisor >
Where does your sun shine? Find your local advisor.
Enter your city or state to see advisors near you.
Find advisor

Careers at PacRes>
We're growing. Grow with us.
Careers at PacRes reward excellence in mortgage banking.
Build a better tomorrow