< Back to News & Insights
Underrated Coastal Towns in Oregon
May 2, 2019 — 10 min read
Lying on the West Coast and touching the Pacific Ocean, Oregon is naturally full of beaches. There are several large and popular coastal towns in Oregon that most people flock to. In contrast, we're going to take you off the beaten path a bit, and show you some of our favorite beaches in Oregon. These locations are perfect for those seeking more quirky activities instead of candy shops, arcades, and other generic tourist traps. Take a trip with us down Highway 101; we've listed the towns in order from the top to the bottom of Oregon.

Astoria
Located at the mouth of the Columbia River, Astoria is a fun mix of funky beach town and fishing village. Astoria hit the big time with the release of the 1985 cult-classic film "The Goonies." Up until 2015, you could even visit the iconic "Goonies house" where Chunk performed his trademark "truffle shuffle." Citing excessive litter, and a desire for privacy, the current owner has hung blue tarps in front of the home and closed it to the public. Since you can't visit a childhood favorite, try these places instead!
Launch a paper plane off the Astoria Column: 600 feet above sea level, you'll find the 125-foot Astoria Column. Modeled after the Trajan Column in Rome, it features a spiral frieze on the exterior. You can purchase a paper airplane from the gift shop, trek up the spiral staircase inside the column, and launch your plane from the top. A word of caution to those with a fear of heights, the top of the column is also insanely windy.
Visit the Peter Iredale Wreck: The Peter Iredale was a four-masted steel cargo ship built in England in 1890. In 1906, a heavy southeast wind blew the ship aground at Clatsop Beach, hitting hard enough to snap three of the masts upon impact. Ever since then, the wreck has been slowly sinking into the sand and decaying. You can access the wreck, pictured above, via Fort Stevens State Park.
Barview Jetty
While it's not technically a "coast town," we had to include Barview Jetty in this review because it's a great place to spend time at the coast. Located outside of Rockaway Beach, you're far enough away from town to avoid tourist traps, but close enough to amenities should you need them.
Camp along the Jetty: Boasting 6 cabins and 347 campsites for tents and RVs, this campground is open year-round for beach-side camping. There's plenty of beach access, foot trails, fishing, and a day-use area on the jetty itself. Play in the sand all day, and fall asleep to the sound of the ocean.

Neskowin
Neskowin is the perfect beach to avoid tourists. It's a tiny coast town (population: 170) located between Lincoln City and Nestucca Bay. The only places you'll find here to spend money are a general store, a restaurant, and two golf courses. If you're looking to relax, you're in the right place.
Visit Proposal Rock: This rock's name springs from a legendary proposal between a 19th Century sailor and a coastal farm daughter. Allegedly the star-crossed lovers headed out to the basalt behemoth and decided to get married. Ever since then, Proposal rock, pictured above, is a landmark associated with romance and the big on-your-knees question.
Hike the Cascade Head Trail: Neskowin offers easy access to the Cascade Head Trail. With three trailheads for access, hikers of all difficulty levels will find something to do. The Nature Conservancy Trail is a 4.2-mile hike with a 1200 ft elevation gain. The Cascade Head trail is a 1-mile hike with a 160 ft gain. Finally, the Harts Cove trail is a 5.4-mile hike with a 900 ft elevation loss.
Depoe Bay
At 1.81 square miles, this tiny little coast town's claim to fame is whale watching. The whale migration peaks in Oregon in December, but a resident pod of gray whales live all year in Depoe Bay.
Take a whale watching tour: Get as up-close and personal as possible by booking a tour with Whale Research EcoExcursions. $45 for an hour and a half on a Zodiac boat with a marine biologist who will educate you on all sorts of marine life. The cost also includes admission to the museum before or after your tour.
Whale watch in luxury: If you've got the urge to splurge, book a room at the Whale Cove Inn, rated one of the most exclusive luxury boutique inns in Oregon. Located right on the side of the cliff, this hotel offers lots of gorgeous coastal views, luxurious suites, and attentive staff.

Newport
Perhaps best known for its historic bayfront area and the
Oregon Coast Aquarium
, Newport has additional treasures available for those willing to go more off the beaten path.
Stay at the

Sylvia Beach Hotel

: This is truly a hotel for book lovers. Tech-lovers take note: with the rare combination of no TV, telephone, or WiFi in the rooms, it's meant for you to unplug and enjoy a good book. Every room is themed around a specific author. For example, in addition to Gryffindor theme colors and quidditch equipment in the main sleeping area, the J.K. Rowling room has a Moaning Myrtle mural on the bathroom wall. While the hotel does have a website, you must call to make reservations.
Tour the Rogue Brewery, Distillery, and Restaurant: Located adjacent to the Newport Public Fishing Pier, which is a great crabbing dock, you'll find the headquarters of Rogue Ales. Take a tour of the Rogue Brewery, Rogue Spirits Distillery, and finally finish it off with a meal at Brewer's on the Bay restaurant. Almost everything on the menu is made with a little bit of their brews. Pro tip: the cheese curds are amazing!
Yachats
It's easy to miss this cozy hideaway, perfectly centered between Newport and Florence. There's plenty of natural beauty in this coast town resting just outside the Siuslaw National Forest.
Hike the Hobbit Trail: Just off the highway north of Heceta Head State Park, there's a small parking pull-out with a lightly signed trailhead junction. The trail on the right will take you back to Heceta Head, thus the trail on the left is the Hobbit Trail. This is a nice little trail down to the beach with a few great viewpoints along the way, separated by a pleasant stroll through the interior forest. At the end of your walk, you'll wind up on a beach that's also part of Cape Perpetua Marine Reserve.
Look at Thor's Well: On the coastline near Cape Perpetua, Thor's Well is a sinkhole that swallows the ocean into a seemingly endless abyss. Popular with photographers and nature lovers alike, this natural wonder is at its best during high tide or during storms. For best viewing, show up one hour before high tide to see it without water, and then watch it fill up.

Florence
Located about an hour and a half west of Eugene, Florence is a small coastal inlet on the Siuslaw River.
Bay Street and the Rhododendron Festival: Bay Street is the touristy walkabout for Florence, and the best time of year to check it out is during the Rhododendron Festival in May. Hundreds of rhodys are on display, in addition to a street fair, car show, 5K run, and carnival. If you've always wanted to attend Sturgis but remain in the state, the Rhododendron Festival is a fair equivalent. You'll see motorcycles lining the street and bikers filling the bars. But don't worry, the festival is family friendly, and there are clowns and a parade too.
Oregon Dunes Recreation Area: Just outside of Florence you'll find the Oregon Dunes, one of the largest expanses of temperate coastal sand dunes in the world. It's rare to see dunes, forests, and ocean in such close proximity to each other. This 31,500-acre portion of the Siuslaw National Forest is also full of adventure opportunities, including Off Highway Vehicle riding, hiking, camping, and kayaking.
Bandon
Bandon is a quintessential Oregon coast town. There's not a whole lot happening as far as bells and whistles. In fact, Bandon's catchphrase is "our attractions are always open," because this sleepy little coastal town is about enjoying nature.
Golf in natural terrain: Bandon boasts two award-winning golf resorts, Bandon Dunes Golf Resort and Bandon Crossings Golf Course. Both are open year round and feature courses designed to enhance the natural terrain. You won't find imported sand or condos in the background, just ocean, greens, and sky.
Explore the Bandon Needles: The collection of offshore rocks and reefs known as the Bandon Needles are part of the Oregon Islands National Wildlife Refuge. Access the coast from Coquille Point via staircases that lead to the beach on either side of the point. Aside from that, the rest of the refuge is closed to the public and can only be observed from afar. Volunteers stationed at strategic locations along the coastline outside of town will point out wildlife without disturbing it.
Port Orford
Port Orford is a small fishing village, about one hour north of the California border. If you're a surfer, check out the beach at Battle Rock Park for giant winter swells. If you've got a youngster who's impressed by heavy machinery, swing by one of the last remaining open-water docks. You'll see boats lifted from the ocean by a crane.
Search for the legendary Port Orford Meteorite: Originally discovered in 1856 by Dr. John Evans, the Port Orford Meteorite is an allegedly 22,000 pound pallasite meteorite, which is extremely rare. The only problem is, nobody has been able to find it since Dr. Evans. He took a documented sample of the meteorite and also vaguely references its location in his journal preserved in the Smithsonian Institution. After over 150 years of others searching, maybe you will the lucky one to find it?
Soak in an open-air hot tub overlooking the coast: Wildspring Guest Habitat is an eco-friendly bed and breakfast on five acres of secluded forest where you can get away from town but still remain connected via wifi if necessary. In addition to the outdoor hot tub, they offer a walking labyrinth, guided hiking tours, complimentary juice, fruit, popcorn, and chocolates 24/7.
Gold Beach
Located at the entrance of the Rogue River, Gold Beach is about forty-five minutes away from the California border. Aside from the activities in town, you can also take a short drive down the coast and be in the redwood forest for additional sightseeing.
Jerry's Rogue Jets

offers jet boat tours of the Rogue River from May through September. Choose from three different round-trip options, covering 64, 80, or 104 miles of river water. Originally used for mail and freight distribution before roads, the Rogue River offers several whitewater rapids and beautiful canyons.
Shipwreck of Mary D. Hume: Built in 1881 by R. D. Hume of Astoria, OR, this steamboat holds the record for the longest serving vessel of the Pacific Coast. After 97 years of active service, the steamer retired in 1978, and is now slowly sinking into the mud. Head north from Gold Beach on Hwy. 101, turn left on Harbor Way, then you'll see the shipwreck in the water right off the road. However, you might want to go soon, as it's decaying much faster than the Peter Iredale mentioned above.
Now that we showed you our favorite coast towns, perhaps we can help you with financing for a beach house? Fill out the form below or contact us today for more info!
*all photos are personal property of Allison Pruitt and may not be used or reproduced without permission.
Categories
Archives
Recent Posts
Getting started >
You bring the dream. We'll bring the diagram.
There's a financing solution for just about every situation.
Let's go get it

What our clients say >
I felt like I was treated like family, great communication and helping me with any questions I had.
Testimonials

Getting started >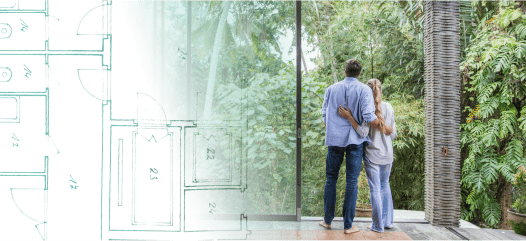 You bring the dream. We'll bring the diagram.
There's a financing solution for just about every situation.
Get started

Find an advisor >
Where does your sun shine? Find your local advisor.
Enter your city or state to see advisors near you.
Find advisor

Careers at PacRes>
We're growing. Grow with us.
Careers at PacRes reward excellence in mortgage banking.
Build a better tomorrow