< Back to News & Insights
How to Lock-In a Low Interest Rate
Samantha Wikoff, CMA,
Regional Manager
August 14, 2020 — 4 min read
Despite the ongoing uncertainty of the coronavirus, the real estate market is holding steady. Total existing-home sales jumped 20.7% from May 2020, and sales overall are only down 11.3% from this time last year. You may be wondering, "How is this possible?" Though the future is still hard to predict, the real estate community has transformed overnight to accommodate for a new type of homebuying-- virtual.
Virtual open houses and meetings have allowed buyers and sellers to work seamlessly with their real estate agent and lender to create a near-similar buying experience. Not to mention, mortgage rates recently fell below 3 percent for the first time in 50 years. So, amid the improbabilities for the remaining months of 2020, now could actually be one of the best times to be a homebuyer*.
If you're still on the fence about buying, you're not alone. Many buyers, even before the pandemic, prefer to think about their options and "shop" around for the right mortgage. That's why we offer a RateSafe solution that works around a relaxed timeline to suit your goals and needs better.
Lock, Shop, and Own
RateSafe is an interest rate "lock-in" that confirms the interest rate we offer you will stay the same for up to 120 days while you shop for the right home. With RateSafe, you can shop for your home, knowing exactly what you can afford, without fear of the market changing.
Details:
120-Day Lock-In Commitment
Minimum 620 Credit Score
Must Occupy Home as Primary Residence
No Manufactured Housing
Condos, PUDs, 2-4 unit housing all acceptable
No Geographic Restrictions
Eligible for Conventional, FHA, and VA loan programs
Common Questions
Q. What factors affect my interest rate?
A. Truthfully, some outside market factors are entirely out of your control. However, there are ways you can improve your interest rate on your own.
Q. What happens if interest rates go way down after I lock? Is it going to cost me extra money to get my rate lowered?
A. With RateSafe, there is a one-time option to "float down" your interest rate at the time you submit your fully signed purchase contract. Contact your Mortgage Advisor for more information on this!
Q. Once the rate is locked, do I have the full 90 days to find a home?
A. Not quite. Just like with a typical rate lock program, the lock period has to cover through the closing process. With a RateSafe lock, you will need to have a fully signed contract by the 45th day.
This means you get a month and a half to shop for your dream home without having to stress about rising interest rates affecting your purchase power. Once your contract is in, the remaining 45 days will be used for the time it takes to get a home inspection, complete potential re-negotiations, an appraisal, final underwriting, and closing your loan.**
Q. Aside from protecting my rate, is there any other benefit to the RateSafe program?
A. Yes! In addition to the peace of mind provided by knowing your interest rate isn't going to change, RateSafe can potentially help you stand out in a competitive buying market.
You'll already have an official underwriting approval and a locked-in interest rate, which will make you a more attractive potential buyer when compared to someone who just has a pre-qualification or even a pre-approval letter.
With RateSafe you can shop with confidence knowing the interest rate you agreed to will remain - regardless of changes in the market.***
Are you ready to start your journey to homeownership? Connect with a Mortgage Advisor today for a complimentary, no-commitment consolation using the form below.
*Speak with a financial advisor or licensed Mortgage Advisor before making any long-term decisions.
**The RateSafe lock is only valid until the expiration date. If the lock expires, the rate is subject to change. In the event the loan does not fund on or before the lock expiration date, the loan must be re-locked at current pricing.
***Your rate could potentially change based on specific changes of circumstances, such as changes in LTV or credit score. Locking your interest rate does not constitute loan approval.
Categories
Archives
Recent Posts
Getting started >
You bring the dream. We'll bring the diagram.
There's a financing solution for just about every situation.
Let's go get it

What our clients say >
I felt like I was treated like family, great communication and helping me with any questions I had.
Testimonials

Getting started >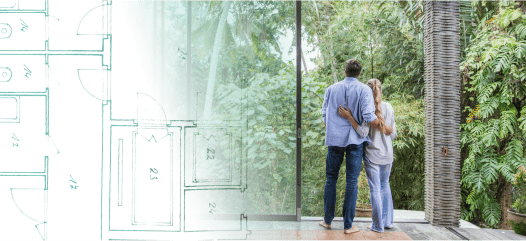 You bring the dream. We'll bring the diagram.
There's a financing solution for just about every situation.
Get started

Find an advisor >
Where does your sun shine? Find your local advisor.
Enter your city or state to see advisors near you.
Find advisor

Careers at PacRes>
We're growing. Grow with us.
Careers at PacRes reward excellence in mortgage banking.
Build a better tomorrow