< Back to News & Insights
How Interest Rate Affects Your Purchasing Power
October 8, 2018 — 3 min read
Interest Rates and Your Purchasing Power
Interest rates have been steadily increasing since late 2017, and national financial forecasts indicate
this isn't going to stop any time soon
. But how does an increase in interest rates affect your ability to buy a house? To break this topic down, we'll be talking about your monthly payment in terms of Principal and Interest (P&I) only, and not factoring in homeowner's insurance or property taxes, since those vary depending on the home's location and your personal coverage options. Let's say you are budgeting for a monthly housing payment of around $1500 per month (P&I). For a purchase price of $350,000 and 20% down payment, if your rate today was 5.0% your monthly payment would be around $1,500 (P&I).
What happens if that rate goes up by just 1%?
For that same purchase price and down payment, your monthly payment at 6.0% would be around $1,680 (P&I), and now you're over your budgeted payment amount. To keep your monthly payment within your budgeted amount of $1,500/month, you'd have to look at a house with a purchase price of around $313,000 with 20% down payment to keep your monthly P&I Payment within your budget. This means a rate increase of just 1% lowers your purchase power by between 9-11%
*
! That can be a huge difference in today's housing market. Imagine how frustrated you would be if you found a home you absolutely loved and then discovered you actually couldn't afford the monthly payments because of the rising interest rates. No one can tell you exactly when or by how much there will be an increase in interest rates. The example shown here gives you an idea of just how much it can affect the amount you will qualify for when buying a home.
What can you do?
Before you start looking at properties, make sure you get your pre-approval for a mortgage. This will help you confirm that the amount you think you can pay is in line with what you will qualify for. Getting pre-approved gives you an idea of the price range of homes you should see. It also allows you to have the bulk of your paperwork already in place when you find your dream home. Finally, it demonstrates to the seller how serious you are about buying a home now, since you've already gone through the approval process and are qualified for the home loan. Once your pre-approval is in place, use it! Go out and start shopping for your new home. As a reminder, if you've been pre-approved for over a month, your mortgage banker should be in touch with you to update your pre-approval. That's a good time for you to discuss any concerns you might have about the effect of rising interest rates and your purchasing power.
Contact us today to get your pre-approval in place so you can match your budgeted housing expenses to the home of your dreams.
*Smaller purchase prices/loan amounts will see a smaller percentage of change.
Categories
Archives
Recent Posts
Getting started >
You bring the dream. We'll bring the diagram.
There's a financing solution for just about every situation.
Let's go get it

What our clients say >
I felt like I was treated like family, great communication and helping me with any questions I had.
Testimonials

Getting started >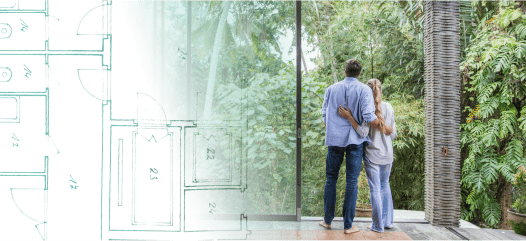 You bring the dream. We'll bring the diagram.
There's a financing solution for just about every situation.
Get started

Find an advisor >
Where does your sun shine? Find your local advisor.
Enter your city or state to see advisors near you.
Find advisor

Careers at PacRes>
We're growing. Grow with us.
Careers at PacRes reward excellence in mortgage banking.
Build a better tomorrow