< Back to News & Insights
What to Expect From Your Home Inspection
July 12, 2019 — 3 min read
Buying a home is one of the most important (and expensive) purchases you'll ever make. As a buyer, you need a professional guarantee that the home you're moving into is in good condition. A home inspection will help you (and the seller) identify any issues that could raise concern in the final stages of closing.
What Does a Home Inspector Do?
Think of an inspection as a routine check-up and the inspector as a doctor. The inspector isn't performing an X-ray on your home, but rather is checking for current or foreseeable issues. They will review the physical structure, mechanical and electrical systems, as well as the plumbing. An inspector won't give a personal opinion on the "deal" you're getting on the house or provide their thoughts on compliance with local building codes. They are simply there to
provide an unbiased, objective opinion on the structure of the house.
Do I Schedule an Inspection?
As the buyer, your realtor will coordinate with the sellers to schedule a time for an inspection to be done, before your close date. The inspection fee will vary by region, and this fee is typically covered by the seller. Attendance is not required, or even expected, at home inspections. Some buyers may find it hard to remain unbiased during the inspection process. On the other hand, if you have any questions about potential issues or problems you've already noted, the inspection is the perfect time to ask about these.
Can a House Fail an Inspection?
A home cannot "fail" an inspection,
per se. However,
clear descriptions
of any issues with the home will be provided to the buyer. For larger problems, such as cracks in the foundation or roof damage, negotiations may need to be made on the selling price of the home.
What Do Inspectors Look For?
As a seller, it's important to read your contract carefully. It will dictate what must be in "good working order" at closing. For buyers,
it's important to understand that an inspection is not a wish list of things you wish the house featured,
such as a new roof or updated appliances. If the dishwasher is older, but it doesn't leak when it runs, then it's in good working condition. So,
what is
an inspector actually
looking for
?
Damp basements or crawl spaces
Damage to the chimney or roof
Non-functioning electrical panels
Possible mildew or mold
Structural damage in the walls or foundation
Plumbing issues
Broken heating or cooling systems
An inspection can be stressful, but your mortgage shouldn't be. Contact us today for more information about getting into the home of your dreams!
Categories
Archives
Recent Posts
Getting started >
You bring the dream. We'll bring the diagram.
There's a financing solution for just about every situation.
Let's go get it

What our clients say >
I felt like I was treated like family, great communication and helping me with any questions I had.
Testimonials

Getting started >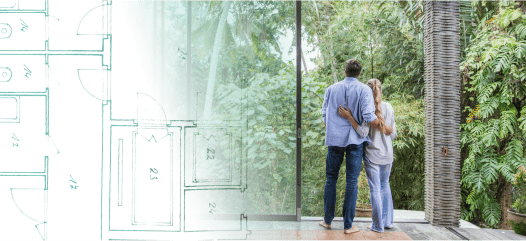 You bring the dream. We'll bring the diagram.
There's a financing solution for just about every situation.
Get started

Find an advisor >
Where does your sun shine? Find your local advisor.
Enter your city or state to see advisors near you.
Find advisor

Careers at PacRes>
We're growing. Grow with us.
Careers at PacRes reward excellence in mortgage banking.
Build a better tomorrow