< Back to News & Insights
What's an LTV Ratio?
August 19, 2019 — 4 min read
Are you new to the homebuying process? With so many new terms and phrases to learn as a first-time homebuyer, it's important to start with basics. For example, do you know what your mortgage will cover? Do you know the roles of a title company? What about LTV? If you're unsure about any of these terms, don't worry. We cover all of these topics (and more) on the
PRM blog.
In
this blog
, we'll break down what LTV means and the significance it plays in your home loan.
What You Need to Know
LTV, or Loan-to-Value, is
the total percentage of your loan amount divided by the appraised value of your home

.
For example, if your loan amount is $300,000 and your home is appraised at a value of $400,000, then your LTV is 75%. Your LTV is a factor in the loan approval process because various loan programs have different maximum LTV limits. This ratio will come into play whether you buy, refinance a current mortgage, or borrow against the equity of your home. When it comes time to buy a home, you will request a home loan for the amount you cannot put down toward the appraised value of the property, or properties, in question. When a borrower requests a loan that is near the appraised value, the LTV is greater, which means the borrower is a greater risk for the lender. The greater the risk, the less likely you are to be approved for a loan. However,
a high LTV doesn't mean you can't qualify for a loan
.
Risks of a High LTV
As a homebuyer, you might also be required to purchase
Mortgage Insurance
(MI) if your LTV ratio is higher than 80%. Depending on the provider,
MI could add
between 0.5% and 1% of the entire loan amount to your bill on an annual basis. The easiest way to avoid MI is to lower your LTV by putting down at least 20% of the home value from the start.
TIP:
It's important to get your finances in order before deciding on a home or searching for a real estate agent. Your Realtor will need to know how much you can financially contribute so they can get you the best deal.
Loan Requirements
Different
types of loans
will have varying requirements when it comes to the LTV ratio.
VA and USDA* Loans
Both
VA and USDA
* loans do not require MI, even though the LTV ratio can be as high as 100%. Another term for this is 100% financing. These loan options are government-backed, which takes the risk off of the lender, resulting in lower credit score requirements and the possibility for a higher LTV than lender-backed loans.
However, additional fees might apply to these loans.
FHA Loans
If you're a borrower with low income, a small down payment, or searching for your first home, an FHA loan could be a great option for you. This loan allows an initial LTV ratio of up to 96.5%, but MI will likely be required for the life of the loan.
Improving Your LTV
As mentioned above, making a larger down payment will help lower your LTV while you're searching for a home. If you find that your LTV is too high for you to afford long-term, you may need to wait and continue saving up for a larger down payment. If you already own a home and you're looking to
refinance
, an LTV of 90% or higher is the range to shoot for you. As a homeowner, you can improve your current LTV ratio in a few ways:
Be consistent in your mortgage payments
Complete home projects that will increase home value
Wait for the market to shift in your favor
Whether you're wanting to buy a house tomorrow or five years, you'll need a lender you can trust.
Contact a PRM Mortgage Advisor today to learn more about LTV and the process of homeownership.
*Some state and county maximum loan amount restrictions may apply.
Categories
Archives
Recent Posts
Getting started >
You bring the dream. We'll bring the diagram.
There's a financing solution for just about every situation.
Let's go get it

What our clients say >
I felt like I was treated like family, great communication and helping me with any questions I had.
Testimonials

Getting started >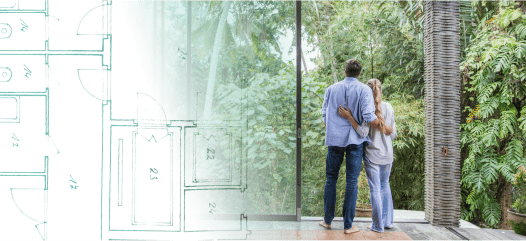 You bring the dream. We'll bring the diagram.
There's a financing solution for just about every situation.
Get started

Find an advisor >
Where does your sun shine? Find your local advisor.
Enter your city or state to see advisors near you.
Find advisor

Careers at PacRes>
We're growing. Grow with us.
Careers at PacRes reward excellence in mortgage banking.
Build a better tomorrow