< Back to News & Insights
Love Your Home? Skip the Chocolate—Speak Your Heart with a Cash-Out Refinance
Lisa Devaney,
Regional Production Director / Branch Manager
January 30, 2023 — 8 min read
It's a day that helps your heart feel full, but it may leave your wallet empty—between candies, greeting cards, flowers, and a night out, the costs associated with Valentine's Day can add up quickly! So, why not skip the traditional treats? This year, don't neglect the other major love in your life … the one that keeps you warm, and safe, and is helping you save for the future. Just in time for Valentine's Day, here are three ways to show your house you care with help from a cash-out refinance.
What Is a Cash-Out Refinance?
You can use a cash-out refinance to pay off your existing mortgage for a new one with a higher loan amount than what you currently owe. Once you've closed, a cash-out refinance will put extra cash in your pocket for other things, like home improvements, furniture, or a refresh on dated home décor.
However, before committing to a cash-out refinance, take some time to weigh the benefits of the additional funds against the time it will take you to pay off the new mortgage. Here are a couple of questions to get you started:
How many years will it take to get to the end of the term of your current mortgage?
How long is the term of the new mortgage and what's the monthly payment?
What are current interest rates? Would RateSafe, our rate lock product, be a benefit?
How much cash do you need for what you're doing?
What's the total cost of borrowing?
Keep in mind, there are closing costs associated with a cash-out refinance. Commonly, these include credit report fees, appraisal fees, and attorney fees, depending on where you live. Your cash-out refinance will also be contingent on an appraisal that must be performed by an independent third party. Generally, the appraisal will determine how much a lender is able to give you.
Use a Cash-Out Refinance to Fund Home Improvements
Home improvements can add an extra touch of luxury to your living space and boost the value of your property, which may be enough to make you fall in love with your home all over again!
However, whether you're thinking about a kitchen remodel, a bathroom refresh, or considering new doors and windows, home renovations aren't cheap. While some owners may use money from personal savings or a credit card, one popular alternative is to use a cash-out refinance. In fact, depending on how much you currently owe on your property, your mortgage balance after cashing out may be less than what you would spend on a new place.
Unlike other home improvement loans, a cash-out refinance permits you to use the money however you choose—however, it's wise to keep in mind: you've spent years making payments on your home, so it may be worth looking into home improvements that are likely to boost the value of your home ahead other projects.
RELATED: Our Top Funding Options for Home Improvement Projects
To determine your home's equity, subtract the amount you owe on all loans secured by your house from its appraised value. Remember, if you opt for a cash-out refinance, you will need to pay for an appraisal, origination fees, taxes, and other closing-related costs; additionally, unless you refinance for a shorter term, you will extend the life of your mortgage.


Use a Cash-Out Refinance to Buy New Furniture
Did you know on average, we spend about 62 percent of our waking time at home? It's important to feel comfortable in your living space, and if it makes financial sense, it's simple to spruce it up with a few new (brand new, or new to you) furniture pieces.
From hanging new shelves to swapping out that old couch you got in college, there are a lot of different places you could start—however, instead of trying to tackle your whole home at once, it may be a better idea to select one space at a time, and go from there. If you need new furniture for practical reasons—like a new addition to the family—start there.
One great way to stay focused on one room at a time is to use Pinterest. This online tool allows you to create a board for each room and will help you see how each of the pieces you select works alongside each other. One other tip? Try not to buy everything at once—instead, focus on your staple and investment pieces first, then shop for accessories.
RELATED: How Much Does It Cost to Furnish a House?
Use a Cash-Out Refinance to Update Your Home Décor
Home decorating can get expensive fast, and if you have the option, a cash-out refinance may seem like an easy way to complete your home projects. In many cases, it may be. However, it may depend on the scope of your decorating project.
If you're decorating small scale—things like lighting, hardware, and paint—a cash-out refinance may not be the best choice. However, if you're decorating on a large scale or have to purchase multiple big-ticket items, a cash-out refinance may come in handy.
RELATED: Sayonara, Shiplap: Decorating Trends on the Way Out in 2023
Use a Cash-Out Refinance for Debt Consolidation
It's not the most "fun" option here, but in a lot of cases, it's the smartest—if you have multiple loans out with different rates, it pays to consolidate. Plus, with eventually, with that extra cash in your pocket, you may be able to take care of a few things around the house, right?
In general, debt consolidation is a good idea when the rate you will receive on your new loan is a good deal lower than the rate on your current debt. The big goal here is to reduce the amount of money you pay in high-interest loans over time. It will also make things easier when it comes time to pay your bills.
RELATED: Too Much Holiday Spending? How to Consolidate Debt
How Do I Get Funds from a Cash-Out Refinance?
Your cash-out funds will be distributed by the title company after you close on your new mortgage. Keep in mind that loan proceeds are first used to pay off your existing mortgage(s), including closing costs and any prepaid items, such as insurance or taxes—the rest of the cash is paid to the borrower as a lump sum.
For a primary residence, borrowers will typically have a three-day rescission period after closing; this means that the borrower will have three days to "rescind" or cancel the refinance. For investment properties and second homes, there is no rescission period.
Will a Cash-Out Refinance Impact My Credit Score?
If you decide a cash-out refinance is right for you, it will affect your credit in a number of ways, though none of them should hurt it too much.
Your lender will have to pull your credit report when you apply for a cash-out refinance. This will be a hard inquiry, and as such, it may or may not result in a small dip in your credit score, albeit temporarily. Additionally, replacing an old mortgage with a new mortgage will lower the average age of your credit, which may decrease your score; finally, your credit score could suffer if you have too many hard inquiries within a short period of time.
RELATED: What are Inquires on Your Credit Report?
Cash Out Refinance vs. Home Equity Loan vs. Home Equity Line of Credit: Which is Better?
We've talked a lot about cash-out refinances, but there are other options to access the value that has accumulated in your living space. Home equity loans, home equity lines of credit (HELOC), and cash-out refinances are all ways to turn that accumulated value into funds you can use to accomplish your long-term goals—so, how do you know which option is best for you?
Home equity loans and HELOCs are different from a cash-out refinance in several ways, including:
If you go with a cash-out refinance, you'll receive one bigger loan—if you go with a home equity loan or HELOC, it will be in addition to your first mortgage.
Interest rates are typically lower for a cash-out refinance.
Closing costs are typically higher for a cash-out refinance.
That first point hits on the most critical difference: home equity loans and HELOCs are considered "second mortgages", which means the new loan or line of credit comes second in terms of payback priority.
This also means that, as opposed to home equity loans and HELOCs, a cash-out refinance is easier to qualify for—it's replacing your primary mortgage, so it gives lenders first position as a creditor.
Does a Cash-Out Refinance Make Sense for You?
With a cash-out refinance, you can leverage the equity in your home to help fund the things you can't. Click here to connect with a local Mortgage Advisor today to review different loan options with your future financial health top of your mind, or check out our other recent blogs.

Terms are subject to change without notice. Qualified borrowers only, credit on approval. This is not a commitment to lend. Call for details. Qualified borrowers only, credit on approval. Arizona Mortgage Banker License BK-0945669. (C) 2022 Pacific Residential Mortgage, Inc.
Categories
Archives
Recent Posts
Getting started >
You bring the dream. We'll bring the diagram.
There's a financing solution for just about every situation.
Let's go get it

What our clients say >
I felt like I was treated like family, great communication and helping me with any questions I had.
Testimonials

Getting started >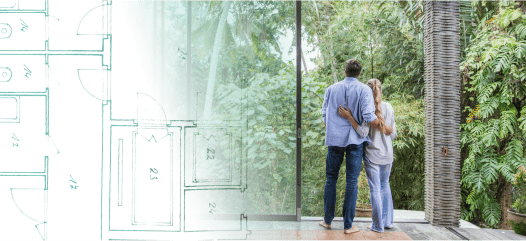 You bring the dream. We'll bring the diagram.
There's a financing solution for just about every situation.
Get started

Find an advisor >
Where does your sun shine? Find your local advisor.
Enter your city or state to see advisors near you.
Find advisor

Careers at PacRes>
We're growing. Grow with us.
Careers at PacRes reward excellence in mortgage banking.
Build a better tomorrow