< Back to News & Insights
The Benefits of Owning vs. Renting
April 29, 2020 — 4 min read
Renting an apartment or house seems to be the default option for people who have not fully considered the benefits of homeownership. Renters who become complacent in a lifestyle that doesn't require mowing the lawn or property maintenance may not realize that those pastures are not necessarily greener. Even a cursory look at the differences between renting an apartment and owning a home favors the homeowner. Before you commit to another annual lease, consider whether the following first-time homebuyer benefits outweigh renting. This could be a financial and lifestyle game-changer for you.
Renting Costs Money, Owning Can Earn Money
Perhaps the most overlooked aspect of owning a home is that it does more than merely provide equity. First-time homebuyers often get wide-eyed and nervous because they assume they'll need at least a 20-percent down payment. Thanks to concepts such as
mortgage insurance
, this is not the case, and there are multiple
low or no down payment
home loan options available. Once you've purchased a home, a portion of every payment made goes directly toward your principal balance, which effectively increases the amount of equity you hold in your home. In other words,
every dollar that lowers the principal is a dollar you essentially put right back in your pocket
. Aside from recouping mortgage interest as a tax deduction*, you can also leverage home equity in your golden years to improve quality of life. In addition to building equity, don't forget the potential to convert your home into a
rental property of your own
,
which turns it into a source of revenue. Money spent on your home has the potential to improve your financial flexibility for a lifetime.
Quality of Life Matters
Imagine for a moment that you approach your landlord about having pets, tilling the grounds for a vegetable garden, or want to knock down a wall to make space an open floor plan. Now picture your landlord with a furrowed brow and a look that says you must be out of your mind. That's because the property is not yours to do with as you please no matter how long you pay rent. When you own your first home, a new sense of freedom takes root. Want to add a deck, install a jacuzzi tub, or roast marshmallows around a backyard campfire? Go for it.
When you own a home, you make the decisions about what to do with your property.
Stable Living Environment
Even though you don't have any control over it, your landlord's financial stability and accountability affect your personal living environment. If your landlord suffers financial shortfalls, their properties can fall into disrepair. For example, if your rent includes utilities and your landlord doesn't pay the power bill, your services are turned off due to non-payment. You held up your end of the transaction by paying your rent, but your landlord's lack of responsibility still affects your stability of living. When these and other issues occur, you could find yourself calling a lawyer or having to relocate to a new property. Buying a home means that you are no longer reliant on the follow-through of others. Maintenance, upkeep, improvements, and keeping the lights turned on are worthwhile responsibilities to take upon yourself when they lead to more personal stability.
Monthly Payments Could Increase with Rent
The idea that homeowners pay less may seem counter-intuitive to renters. If that's the case, consider this reasoning. Renters generally experience annual payment increases. Landlords may blame that on expenses, taxes, and other financial upticks. However, sometimes they just want higher profits. On the other hand, homeowners with fixed-rate mortgages will not have increases in their mortgage payment. Taxes and insurance may go up over time, but the amount of your mortgage premium remains the same. When compared to the
rate of inflation
,
higher cost of living, and other factors, your fixed monthly payment is less expensive than rent. First-time buyers quickly discover the wealth of freedom and the cost-effective benefits of homeownership. When you consider the status quo of renting is likely to have you paying more for less, you'll realize it's time to start looking into owning instead.
Are you ready to take a closer look at the benefits of owning a home instead of continuing to rent? Fill out the form below or contact us today for more info!
*All potential tax benefits should be verified with a professionally licensed tax advisor.
Categories
Archives
Recent Posts
Getting started >
You bring the dream. We'll bring the diagram.
There's a financing solution for just about every situation.
Let's go get it

What our clients say >
I felt like I was treated like family, great communication and helping me with any questions I had.
Testimonials

Getting started >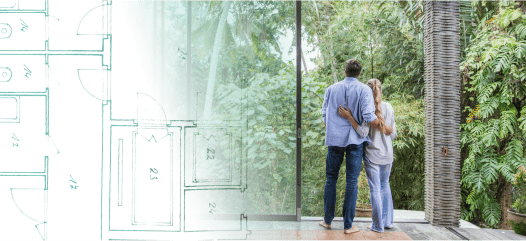 You bring the dream. We'll bring the diagram.
There's a financing solution for just about every situation.
Get started

Find an advisor >
Where does your sun shine? Find your local advisor.
Enter your city or state to see advisors near you.
Find advisor

Careers at PacRes>
We're growing. Grow with us.
Careers at PacRes reward excellence in mortgage banking.
Build a better tomorrow