< Back to News & Insights
How Much Does It Cost to Furnish a House?
Lorie Adams,
Sr. Mortgage Advisor
August 15, 2022 — 6 min read
Congrats! You've signed the papers, received the keys, and walked through the front door; today, that quaint little space is finally yours. If you're a first-time homebuyer, you're probably wondering: how much does it cost to furnish a house? Below, we explain the average cost to furnish a house and provide tips to help you save money on furniture, regardless of the living space.
How Much Does It Cost to Furnish a House?
Furnishing a new home can be fun, but it's easy to bust your budget if you're not prepared. Generally, you should expect to pay
anywhere from 10 percent to 50 percent
of the cost of your home to furnish it, according to experts. While there are different ways to go about buying furniture for a new home, the average cost to furnish a house will depend on factors like square footage, the type of furniture, and finishing touches.
What is the Average Cost to Furnish a House?
Nationally, the average cost to furnish a house
comes in at about $16,000
, with the low-end sitting near $3,500 and the high-end coming in at around $95,000. However, to figure out the average cost to furnish a house like yours, you must know:
The size of your home. For a small space, it may only cost a few thousand dollars. If you have a larger space, it will cost more to fill those extra bedrooms, bonus rooms, or patio spaces with furniture.
The type of furniture. Just like any other goods, there are high- and low-quality furniture brands; however, it's important to remember that the way a house is furnished should generally be consistent with its cost, size, and style.
Finishing touches. From window treatments to throw carpets, finishing touches may tie everything together, but costs can add up quickly.
While these numbers will give you an idea of what to expect, ultimately, it's up to you to answer how much it will cost to furnish your house, as it will depend on your unique financial situation.
How to Save Money on Furniture
Ask the right questions
Before selecting a furniture piece for any space in a new house, it's helpful to get a few answers straight in your head, including:
How important is this space to my daily life?
Will I add this piece to an existing space, or will I start fresh?
How much storage will I need?
What type of room is this?
If you're purchasing furniture for a space that you're going to spend a lot of time in, such as a master bedroom, you may choose to buy more stylish or comfortable furniture items; if it's a guest bedroom or an unfinished basement, you may select furniture items for utility, such as a sleeper sofa.
Set a realistic budget
The key to learning how to save money on furniture? Knowing how to prioritize the most important pieces first. Unless you have a lot of extra cash sitting around, you probably won't be able to furnish your entire space all at once. You'll have to pick and choose and have patience while you save up for the rest. One way to do this is to set a deadline to meet your savings goal. To reach your goal quickly, figure out how much you will need to save each week to meet it; if you can't save enough each week, consider cutting back on other expenses.
Repair or refurbish it yourself
If you're concerned about how much it will cost to furnish a house, or if you're wondering how to save money on furniture, the best thing to do might be to avoid buying it altogether. For example, if you have an old table that's still in decent shape, don't buy a new one; instead,
think about how you can update it to fix the issue you have with it.
In most cases, it's simple to re-paint, upgrade handles, or add a few screws to reinforce a wobbly leg. If you're not sure how to do something, there are plenty of videos on YouTube to help.
Shop at discount stores or online marketplaces
If you're looking to save money on furniture, why not check out your local consignment and big-box furniture stores? If you're okay with second-hand, you can also find fantastic deals through online marketplaces like Craigslist or OfferUp. Often, these pieces add texture, style, and drama to a space in your home. However, if you do buy second-hand, inspect the item closely to ensure there are no surprises--in most cases, the furniture is sold as-is and without guarantees. There are some furniture items that you should avoid buying used if possible, like a mattress. You should also avoid buying used furniture if:
There's a strong odor, such as cigarette smoke
You observe structural damage, such as a crack or wobbly leg
There are signs of water or terminate damage
If you suspect there has been a recall on the item; check out this link for lists of recalled products.
Watch seasonal sales
Indoor furniture tends to have the best sales around in January or February, the end of winter, or in August and September, the end of summer. Typically, this is when new styles are released. If the store is discontinuing an item, you may be able to purchase the floor sample for an even deeper discount. Outdoor furniture typically goes on sale in late summer.
Watch neighborhood garage sales
One man's trash is another man's treasure, right? While you may not discover exactly what you're looking for, if you keep an open mind and are willing to contribute a little elbow grease, you could save a lot of money. However, before falling in love with a furniture piece, you'll want to do an online search to check its current value. In some cases, you may be able to negotiate a lower price.
Whether you're shopping for a sofa, a coffee table, or a rug, it's important to pack patience, know your budget, and keep an open mind. Whatever you're working towards, PacRes has loan options to help you achieve your homeownership dream. Reach out today to get started.
Categories
Archives
Recent Posts
Getting started >
You bring the dream. We'll bring the diagram.
There's a financing solution for just about every situation.
Let's go get it

What our clients say >
I felt like I was treated like family, great communication and helping me with any questions I had.
Testimonials

Getting started >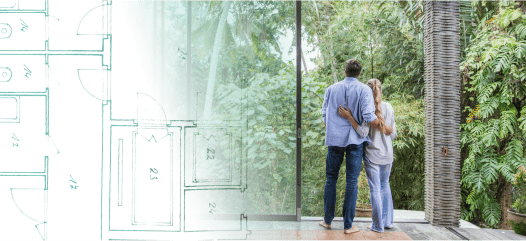 You bring the dream. We'll bring the diagram.
There's a financing solution for just about every situation.
Get started

Find an advisor >
Where does your sun shine? Find your local advisor.
Enter your city or state to see advisors near you.
Find advisor

Careers at PacRes>
We're growing. Grow with us.
Careers at PacRes reward excellence in mortgage banking.
Build a better tomorrow