< Back to News & Insights
How Your Job Affects Your Home Loan
September 23, 2019 — 4 min read
Your job plays a crucial role in your ability to get a home loan. Once you apply for a loan, your lender will assess your employment history to ensure you've had a source of steady income for at least two years. Proving that you are financially capable of paying back a loan is an important part of getting approved. Different employment types will affect your home loan application. But before we discuss that, let's review some of the factors taken into consideration when you apply for a home loan.
Down Payment Size
Different loan types require different sizes of
down payments
. From a lender's perspective, having a sizeable down payment will require less money to be borrowed, therefore decreasing the risk assumed by the lender. It's recommended that homebuyers have enough saved to put down at least 20% of the home's value for the mortgage to avoid
Mortgage Insurance
. However, this is not a requirement. For example, VA and USDA* loans do not require any down payment at all. (Additional fees may apply.)
Loan Term
The term, or duration, of your loan, is the amount of time you have to repay the loan. Shorter-term loans usually have lower interest rates and lower overall costs, but higher monthly payments. After reviewing your financial information and long-term goals, your lender may recommend a loan different than what you had expected.
Credit History
Your credit score is an easy-to-read sign of your creditworthiness and ability to repay your mortgage. If you have a history of late payments, or worse, missing multiple months of payments, your score will reflect this. While there are loans that accept a lower credit score, there are usually additional fees that must be paid.
Debt-to-Income Ratio
Your DTI is measured by your monthly debt payments divided by your gross monthly income. This number is one way lenders measure your ability to manage the payments you make every month to repay the money you have borrowed. If your DTI ratio is too high, you may need a co-borrower to help you get a home.
Employment History
It's not about how much you make, but whether or not your income is stable. Proof of a steady source of income is extremely important to a lender. If your job history shows a pattern of jumping from one company to the next or significant gaps in your employment, this could be a major red flag to an employer. But what if you don't work a traditional full-time job?
How Employment Type Affects Your Home Loan
Working a traditional 9-5 job might not be your reality. For contract workers, entrepreneurs, and countless other types of employees, the home loan process may look a little different.
Temp Workers
Hiring temporary workers is a popular decision
across many work fields
including IT, Human Resources, Customer Service, and more. So how does a temp worker show a consistent cash flow if their job changes frequently? If a co-borrower is on the loan, your lender may consider their employment history to be reliable enough to grant the loan. However, you may be asked to provide additional documents that show past and ongoing employment.
Contract Workers
Although some contractors can be
considered company employees,
other contract workers are considered to be freelance or pay-as-you-go employees. This type of income is seen as high risk by some lenders, simply because there is no guarantee that another job will come in the future. Similar to temp workers, contracted employees may be asked for additional documents to prove your employment has been steady in the past and will continue as such.
Self-Employed
Lenders will usually ask for proof of employment with pay stubs and W2 forms. Because a self-employed borrower will not have these documents, they typically have to provide up to 2 years of tax returns. However, some lenders offer bank statement loans. At PRM, we recognize the importance of having alternative programs to fit the needs of our clients. The PRM Bank Statement Loan offers:
Fixed and adjustable rates
Three different bank statement options used for income calculation**:

24 months of business bank statements
24 months of personal bank statements
12 months of personal bank statements

Loan amounts available up to $2.5 million
Single Family Residences, including Condos, Non-Warrantable Condos, and Townhomes
Owner Occupied and Second Home
Interest-only option available
Obtaining a home loan can be a stressful process. We're here to make it easier for you. Contact a Mortgage Advisor to learn more about the programs and products we offer.
*Some state and county maximum loan amount restrictions may apply.
**Requirements vary based on your credit score and the amount of your loan compared to the value of the home (LTV).
Categories
Archives
Recent Posts
Getting started >
You bring the dream. We'll bring the diagram.
There's a financing solution for just about every situation.
Let's go get it

What our clients say >
I felt like I was treated like family, great communication and helping me with any questions I had.
Testimonials

Getting started >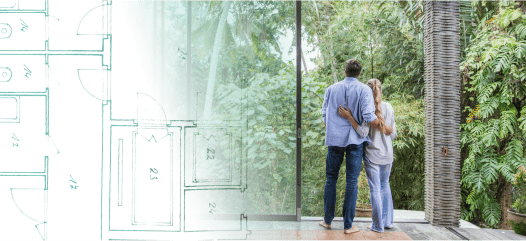 You bring the dream. We'll bring the diagram.
There's a financing solution for just about every situation.
Get started

Find an advisor >
Where does your sun shine? Find your local advisor.
Enter your city or state to see advisors near you.
Find advisor

Careers at PacRes>
We're growing. Grow with us.
Careers at PacRes reward excellence in mortgage banking.
Build a better tomorrow