< Back to News & Insights
Fall Home Maintenance Checklist
Kelly Frazee,
Mortgage Advisor
October 4, 2021 — 5 min read
From swimsuits and flip-flops to sweaters and long pants, the changing of the season brings crisp, colorful leaves and chilly fall temperatures. These early autumn changes signal that it's time to prepare your home for the "-ber" months ahead, when rain, snow, and ice could damage your property. Whether you're a first-time homeowner or have been in your house for a while,
download our Fall Home Maintenance Checklist
to help prevent costly repairs and keep your home healthy for years to come.
Outside Your Home
Make sure that your gutters and downspouts are free from debris.
Gutters collect rainwater from the roof and carry it away from your foundation via downspouts. If one or both of these are clogged, your gutters will overflow, possibly seeping into your basement or crawl space--also, if your gutters become too heavy, they could damage your roof or fascia, which could cost thousands in repairs.
Disconnect hoses and protect exterior faucets.
Even small traces of leftover water can freeze during the late fall and winter, which causes your hose to split. Blast the water from your hose with an air compressor
or stretch it out to its full length on a sloped surface
before storing it somewhere indoors. Before calling it a day, install outdoor faucet covers and protect exposed pipes.
Examine walkways for damage and foundation for cracks.
Damaged walkways
are particularly dangerous when weather conditions turn icy
. Examine all railings, steps, and boards to ensure that they can support a fall or slip this winter. Foundation cracks might appear near pipes or wires that extend outside of your house, or around doorframes and windows. Seal these with caulk to prevent mold build-up or further damage due to cold weather conditions.
Stay on top of leaves.
If you want to keep your lawn looking great, grab a rake--while many people believe that a layer of leaves will protect their grass for warmer months ahead,
it can deprive it of sunlight and trap moisture
, causing the grass to rot. Fallen leaves may also attract pests or rodents, clog drains, and are a slipping hazard when wet.
Winterize your mower and clean your tools.
Most gas-powered machines, such as trimmers and lawnmowers,
will last longer if you drain the fuel before putting them in storage
. If that's not possible, add a fuel stabilizer to a full tank of gas, let it run for a few minutes, shut it off, and then top off the tank. Remove the battery, brush off dried detritus, and sharpen blades or replace necessary components. If you're not going to use your hand tools for the next few months, clean and oil them before stowing them away.
Protect your patio furniture.
Weather can do serious damage to your patio furniture over time. While it's still nice out, clean your furniture with mild soap and warm water. Use a sponge to break up grime and a hose to rinse away residue. Once your furniture is dry, cover it up or move it into an indoor storage space. You'll also want to cover your grill if you aren't planning to use it.
Inside Your Home
Change your furnace filter.
Early autumn is a great time to swap your furnace filter to prevent dust, allergens, and bacteria from accumulating in the air in your home. Outside of normal maintenance, you should have a professional
inspect and service your furnace regularly
.
Remove window air-conditioning units.
If your house has a window air conditioner, make sure to remove the unit from your window before colder weather sets in. Depending on the size and weight of your unit, ask someone to help you remove it. If it's not possible to remove, cover, insulate, and unplug the machine, as air conditioners are
notorious energy vampires
.
Test smoke detectors and carbon monoxide alarms.
Swap the batteries out, even if you think they might have a little juice left--regular testing will give you peace of mind for your family's safety.
Check fire extinguishers.
Make sure that your fire extinguishers are full, undamaged, and located in a central spot that is easy to access. Make sure that everyone living in the house
knows how to operate the extinguisher
in case of an emergency.
Clean out the kitchen.
Now that summer's over, you'll probably cook a bit more. Take the opportunity to
purge your pantry and clean your food space
--you'll be glad when the holidays arrive! Here are some deep cleanings tasks that are easy to overlook:
Degrease and clean your oven, inside and out
Vacuum behind your fridge and on top of your cabinets
Remove items from kitchen drawers and wipe down inside
Clean ice and water dispensers and replace filters if necessary
Last but not least
--
decorate and enjoy.
Halloween, Thanksgiving, and Christmas are just around the corner. From
pumpkins on the porch
to hanging holiday lights, there's a cornucopia of fun and festive ways to celebrate at home! Neither snow nor rain nor gloom of night will stay our
Fall Home Maintenance Checklist
from helping you take steps to protect your investment.
Download it here
to gain peace of mind and prepare for the cold months ahead.
Categories
Archives
Recent Posts
Getting started >
You bring the dream. We'll bring the diagram.
There's a financing solution for just about every situation.
Let's go get it

What our clients say >
I felt like I was treated like family, great communication and helping me with any questions I had.
Testimonials

Getting started >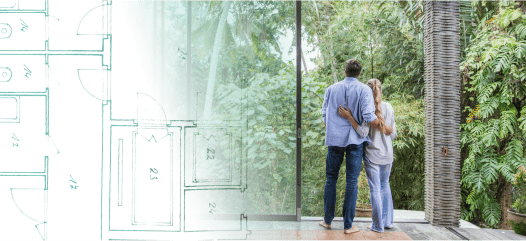 You bring the dream. We'll bring the diagram.
There's a financing solution for just about every situation.
Get started

Find an advisor >
Where does your sun shine? Find your local advisor.
Enter your city or state to see advisors near you.
Find advisor

Careers at PacRes>
We're growing. Grow with us.
Careers at PacRes reward excellence in mortgage banking.
Build a better tomorrow