< Back to News & Insights
Prepping Your Yard for Fall
September 13, 2019 — 3 min read
The sun is officially setting on another warm, beautiful summer, which means it's time to prep your yard for fall! Once the grass begins to die and the trees lose their leaves, it can be easy to justify less yard work. However, there are many outdoor yard
activities that experts suggest
happen before it gets too cold.
Plant Bulbs for Spring
Depending on where you live and how cold your winters get, October and November are the ideal months to plant bulbs for the upcoming spring. Tulips, daffodils, and other bulbs should be put in the ground before it hardens. Use a
zone map
to learn more about your region.
Continue Watering
Even though your grass may not be growing quickly, water still helps your grass recover from the summer heat and prepare for the cold winter to come. Some experts insist that fall is the
best time to fertilize
during the entire year because the grass roots will continue to grow quickly despite cooling temperatures. Supporting this growth will lead to a healthier, stronger grass once spring comes. If you decide this is the best decision for your lawn, you will especially need to continue watering through the Autumn season.
Get Rid of Weeds
Fall is a great time to get rid of current weeds or ones that will become problematic at the start of spring. Weeds are said to be "energy-absorbent" in the fall as they soak up the final days of warm weather. Using a preventative spray in your yard come early fall (while the temperatures remain above 60 degrees Fahrenheit) is ideal. Read all package labels beforehand to ensure your product will work for your yard and to make sure you safely apply it. For flower beds, add an additional layer of mulch to help fight off the weeds.
Drain Garden Hoses
While you're busy taking care of the trees, flowers, and grass, don't forget to take care of your yard tools! Even small traces of leftover water can freeze during the late fall and winter which causes your
hose to split.
Blast the water out with an air compressor or stretch the hose out to its full length on a sloped surface, such as a yard or driveway.
Prepare for Snow
If your yard is likely to be under a few feet of snow this winter, it's best to start preparing now.
It's recommended
that homeowners remove rocks, stake out paths near gardens, and pull snow tools out of storage while it's still warm.
Stay on Top of Leaves
If you have large trees in your yard, you know the struggles of keeping the grass cleared. But is it worth it to constantly clean and rake? Experts
highly suggest
that you frequently rake your yard to prevent pests, snow mold, and barriers that prevent your yard from "breathing" throughout the fall and winter. You don't have to remove every single leaf off of the grass, but removing large piles is important for the health of your yard. For more yard tips and inspiration, visit our
Pinterest
page. To learn more about home loans,
contact
a Mortgage Advisor.
Categories
Archives
Recent Posts
Getting started >
You bring the dream. We'll bring the diagram.
There's a financing solution for just about every situation.
Let's go get it

What our clients say >
I felt like I was treated like family, great communication and helping me with any questions I had.
Testimonials

Getting started >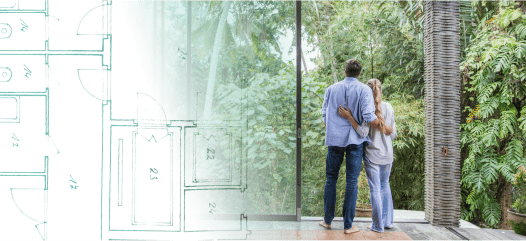 You bring the dream. We'll bring the diagram.
There's a financing solution for just about every situation.
Get started

Find an advisor >
Where does your sun shine? Find your local advisor.
Enter your city or state to see advisors near you.
Find advisor

Careers at PacRes>
We're growing. Grow with us.
Careers at PacRes reward excellence in mortgage banking.
Build a better tomorrow