< Back to News & Insights
Pumpkin Décor Ideas You'll Love
October 2, 2020 — 3 min read
Fall is finally here, and we couldn't be more excited! From cooler days and changing leaves to pumpkin patches and corn mazes, the last few weeks before winter comes are simply some of the best. In case you missed it, PacRes is celebrating this new season with our annual Pumpkin Decorating Contest, so we thought we'd share a little decoration inspiration to help get you started!
Traditional Carving
If glue sticks, glitter, and paint just aren't for you, a traditional carving is the route to go! Here are a few of our favorite designs that are still creative without all the extra decorating hassle.
Lino Cutting
Wait, you mean we didn't have to cut giant holes into our pumpkins? Using a lino cutter, similar to this $11 option from Amazon, is a carver's dream! Incorporate designs, patterns, faces, and more without the excessive force needed to get a knife through the pumpkin.
Stenciled Designs
If you're anything like us, the design in your head never translates the same once you start carving. One offset eye or square tooth out of place can quickly take your pumpkin from festive to fail. Luckily, there are solutions for carvers like us! This year, consider downloading a stencil, cutting it out, and pinning the design to the pumpkin before you begin carving.
Looking for a step-by-step guide? Try this one!
Realistic Faces
Is traditional carving too dull for you? Are you ready for a new pumpkin challenge this year? Well, look no further! For those with experience using sculpting or carving tools, this is the perfect project to do freehand over a few hours. Artist Carlo Rubio recommends taking pictures of your own silly or crazy expressions to use as a reference. Check out the time-lapse of his design below on YouTube.
TIP: Less experienced carvers may need to refrigerate their pumpkin overnight, should the project take more than one day to complete.
Alternative Designs (No Carving)
If you have young kids in the house or don't feel comfortable carving, there are still plenty of fun ways to decorate your pumpkin for the fall season.
Unicorn Pumpkins
This pumpkin is adorable on so many levels, but what we really love about this design is the ability to do as much (or as little) as you'd like. Whereas some decorators will love creating the clay unicorn horn, others might opt to use foam or plastic as an easier alternative. Plus, crafters can buy a plastic pumpkin to paint and reuse the design for years to come! Check out this tutorial to make your own unicorn pumpkin.
Toddler-Friendly Options
We think all toddler parents can agree that carving pumpkins usually mean one thing-- a sticky mess. Instead, ditch the traditional carving (and the slimy seeds inside), and opt for kid-friendly alternatives such as foam stickers, finger-painting, googly-eyes, or glitter! Your kiddo will have a blast, and you'll be left with only a fraction of the mess.
Find more toddler-friendly pumpkin inspiration on our Pinterest page!
Mummify the Pumpkin
Behold one of the best pumpkin designs we've ever seen. It's creative. It's funny. And most importantly, it's one of the easiest ways to decorate a pumpkin! Simply brush or spray paint glow-in-the-dark paint over cheesecloth to create an eerie glow that your friends and neighbors are sure to love.
TIP: Add large googly-eyes to create the full effect!
Your pumpkins may be scary but getting a mortgage shouldn't be! Connect with a Mortgage Advisor today for a complimentary consultation to learn more.
[sc name= "form-handler-contact-us"]
Categories
Archives
Recent Posts
Getting started >
You bring the dream. We'll bring the diagram.
There's a financing solution for just about every situation.
Let's go get it

What our clients say >
I felt like I was treated like family, great communication and helping me with any questions I had.
Testimonials

Getting started >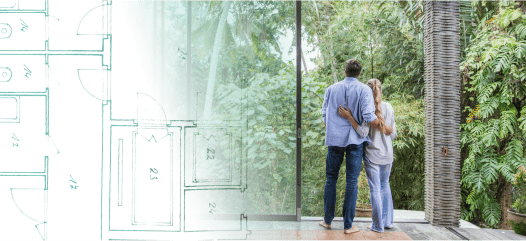 You bring the dream. We'll bring the diagram.
There's a financing solution for just about every situation.
Get started

Find an advisor >
Where does your sun shine? Find your local advisor.
Enter your city or state to see advisors near you.
Find advisor

Careers at PacRes>
We're growing. Grow with us.
Careers at PacRes reward excellence in mortgage banking.
Build a better tomorrow