< Back to News & Insights
Do More with Your Mortgage in 2021
Melair Holterhoff Martinez, CMA,
Sr. Mortgage Advisor
December 22, 2020 — 4 min read
Life has been a little unpredictable over the past year, to say the least. However, one positive thing that came out of 2020 was the state of the housing market. Despite the ongoing pandemic and the need to move everything completely online,
historically low mortgage rates
have enabled buyers to do more with their money than arguably ever before. And it's not just first-time buyers that are benefiting from these rates. Current homeowners looking to refinance, purchase an investment property, or take advantage of the equity in their home to upscale are also noticing the power of a great rate. In fact,
refinances were up 200%
during the first two quarters of 2020 compared to the same period in 2019. So, what does all of this mean for you? Well, if you didn't take advantage of your increased buying and saving power in 2020, there is still time in 2021! Let's break it down.
I'm a first-time homebuyer looking to purchase.
Currently, we're in a seller's market, which means housing inventory is lower than the number of buyers in the market. In this scenario, sellers have more power to set the listing price higher because there are usually buyers willing to pay more to obtain the property. However, with rates so low, first-time buyers can make their money go much further than in years' past. For example,
the graph below demonstrates how even a small drop in interest rates can increase your buying power*
. The lower the interest rate, the more you can save long-term-- but keep in mind,
the lowest rate isn't always the best deal
. You need to find a trusted lender who can provide you with accurate information and will recommend a home loan based on your current financial situation and long-term goals.
I'm currently a homeowner looking to obtain a better rate.
As we mentioned above, with rates at the lowest they've been in over 50 years, now is a great time to buy and refinance.
Even if you purchased a home within the past few years, you might be able to obtain a lower rate.
Traditionally, it's been said that refinancing is beneficial if you can reduce your rate by at least 2%. However, some lenders say that even a 1% savings is a great enough incentive to consider refinancing your home. (We always recommend speaking to a mortgage professional first.) Read more about when to refi and what your loan options are
here
.
Pro Tip:
The appraisal, closing costs, and origination fees are just a few costs that will quickly add up during the refi process. In addition to those fees, your lender might charge a penalty fee for paying off your current mortgage early. Talk with your lender or mortgage servicer for more information.
I own a home, but I'm thinking about up-sizing or investing.
If you currently own a home but want to do more with your money, now is a great time to buy! Whether you need a second home, an investment property, or just something new, 2021 could be your year. In fact, a refinance on your current property could help fund your next purchase. Plus, there are countless benefits to owning a second home or investment property, such as:
Pro Tip:
Though similar in purpose, second homes are financed differently than investment properties. Read more about it
here
.
Bottom Line
At PacRes, it's our priority to help you secure a financially stable future. Whether that looks like purchasing your first home to start earning equity or purchasing an investment property to generate additional income, we can help you reach your goals in 2021.
Reach out to a Mortgage Advisor today for a complimentary consultation!
[sc name= "form-handler-contact-us"]
*Rate stated for illustrative purposes and does not reflect current rates. Principal and interest payments rounded to the nearest dollar amount.
Categories
Archives
Recent Posts
Getting started >
You bring the dream. We'll bring the diagram.
There's a financing solution for just about every situation.
Let's go get it

What our clients say >
I felt like I was treated like family, great communication and helping me with any questions I had.
Testimonials

Getting started >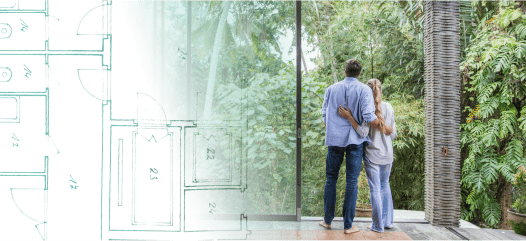 You bring the dream. We'll bring the diagram.
There's a financing solution for just about every situation.
Get started

Find an advisor >
Where does your sun shine? Find your local advisor.
Enter your city or state to see advisors near you.
Find advisor

Careers at PacRes>
We're growing. Grow with us.
Careers at PacRes reward excellence in mortgage banking.
Build a better tomorrow