< Back to News & Insights
Buying a Second Home for College Students
July 15, 2019 — 4 min read
They grow up so fast. It seems like just yesterday they were learning how to crawl, and now your child is packing up for college. With all the overwhelming emotions you must be feeling, there's no doubt you're also feeling the sticker shock of paying for their education. From tuition and books to parking passes and meal plans, college is a pricey investment. There are some costs that are just unavoidable, but there is one area of spending that could create long-term wealth for both you and your student.
Have you considered buying a second home for your college student?
Before you panic at the thought of a second mortgage, let's look at the long-term benefits of a second home, rather than paying for university housing.
Investment Strategy
When it comes to planning for your future (and your child's) it never hurts to have a backup plan. By investing in a different market of real estate, outside of your primary residence, you have the potential to increase your investments. Owning a second home also opens up the options for your living situation after retirement. According to a
RealtyTimes
, parents following their children to a different city after retirement is a growing trend. Owning, rather than renting, a home will also allow the home to build equity.
MyCollegeGuide
recently said students at public universities can expect to pay an average of $8,887 each year for room and board, and those at private universities are likely to pay closer to $10,089 per year. Why not put this money toward a home that has the potential to keep making money, long after your student moves out?
Tax Benefits
As long as you use the property as a second home,
and do not rent it out
, you can deduct mortgage interest the same way you do on your primary residence. As a homeowner, you can deduct up to 100% of the interest you pay up to $750,000 of the total debt that is secured by both the primary home and the second home. (
Note
: $750,000 is the total debt between the two houses, not $750,000 each.) When deciding on whether or not to rent out your property to another individual for the time you're not using it,
speak with a financial advisor
.
Certain tax breaks
will or will not apply, based on your specific situation.
Appreciation
College towns are perfect for property appreciation.
Because new students will always be moving through, homes in the area will always be in high demand. Even after your college-aged kid moves out, you could consider renting it out to other students. Or, if you have multiple kids going to the same school, rent the property out during the years it's being unused. (If you do this, be aware of how it will
affect your taxes
.)
Stability
Avoid the stress of finding a new living space each year by owning a home your child can live in for all four years of college. No move-in dates, security deposits, or storage fees.
Additional Tips
If you're considering purchasing a second home, rather than paying sky-high prices for university housing, consider these additional tips:
Remember all the expenses.
Taking care of a home is an expensive task. From lawn care to appliance upkeep, you'll need to factor in all of the costs of buying the home, besides just the mortgage.
Look in advance.
Even if your kids are a few years away from picking a college, consider the benefits of different markets. Buying a home in one state versus another might be a deal-breaker. You'll also need to be in good financial standing when you apply for a home loan. (Know your
loan options
.)
Understand scholarship requirements.
If your child is awarded a scholarship through the university, living on-campus might be a requirement. Consider all the possibilities with your child in advance and stay on top of potential requirements. (Some universities will require freshman to also live on campus, no matter what.)
Help your child establish credit.
If you decide to have your soon-to-be-student listed on the mortgage and deed, they will need to have some established credit before applying. Consider applying for a low-limit credit card in the student's name or have a small car loan in their name to help with their credit rating.
Questions? We're here to help! Contact a Mortgage Advisor today to learn more about your next steps toward owning a second home.
Categories
Archives
Recent Posts
Getting started >
You bring the dream. We'll bring the diagram.
There's a financing solution for just about every situation.
Let's go get it

What our clients say >
I felt like I was treated like family, great communication and helping me with any questions I had.
Testimonials

Getting started >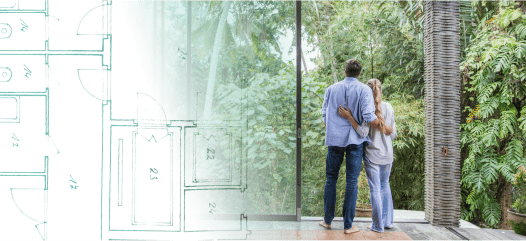 You bring the dream. We'll bring the diagram.
There's a financing solution for just about every situation.
Get started

Find an advisor >
Where does your sun shine? Find your local advisor.
Enter your city or state to see advisors near you.
Find advisor

Careers at PacRes>
We're growing. Grow with us.
Careers at PacRes reward excellence in mortgage banking.
Build a better tomorrow