< Back to News & Insights
How to Rent Out Through Airbnb
July 29, 2019 — 4 min read
Have you been dreaming of a renovation? Or maybe you just need a little extra cash to put toward your savings.
Renting out your living space through Airbnb could be the way to go!
Whether it's a full house or just a spare bedroom, Airbnb is a great way to make money on the side, without the hassle of having an extra job. Founded in 2008, Airbnb has revolutionized the way people travel and how they experience new places through modernized hospitality. Stay one night, or a month, the choice is up to the host and guest. As the host, you can also set your own rental price based on your city, neighborhood, and amenities.
The money you make back from renting could help pay off the mortgage in your current house, or even help pay for a second home that you only use for part of the year.
The possibilities are endless. Curious about how you can get started? Here are the facts.
Anyone Can Host
Have a spare room in your downtown apartment? A treehouse behind your childhood home? A 5-story mansion with a beach view? All are welcome with Airbnb. It's free to create a listing and easy to sign up. As a host, you will be expected to follow
basic requirements
that protect both you and your guests.
Free to List
As we mentioned above, it's free to list through Airbnb. However, once you receive a reservation, you will be charged a service fee. This will generally be about 3-5% of your listing price.
Fundera
also recommends that Airbnb hosts take into consideration the following factors that could impact how much you get paid:
Weekly or monthly discounts
Weekend or seasonal pricing
Payment for any co-hosts you enlist
VAT in certain non-U.S. locations
Set Your Own Price
One of the most beneficial factors of renting out your space through Airbnb is the ability to set your own price. The price you charge is completely up to you and can be changed based on demand, season, events in your area, or even additional fees you might foresee. Airbnb also has a "Smart Pricing" tool that let's hosts set their prices to automatically go up or down based on changes in demands for similar listings. For example, if the World Series ends up in your city, and other 2-bedroom private space listings are in high demand, the tool will help you adjust the price of your listing accordingly. Score!
Protection Against Damage
According to the
Airbnb Host Guarantee
, up to $1,000,000 is provided in protection to a host for damages to property in the rare event of damages that go above the security deposit. This program does not cover cash, collectibles, rare artwork, jewelry, pets, or personal liability.
Important Tax Information
As a host, you'll have to report your Airbnb income and expenses to the IRS if you rented the space for more than 14 days of the calendar year, similar to if you were to rent out an investment property on your own. If you earn more than $20,000 and had 200+ reservations over the calendar year, Airbnb will send you a Form 1099-K. Hosts who have had their taxes withheld from their payouts will receive a tax form from Airbnb to accurately report their income. Read more
here.
Potential Earnings
Depending on your location and size of listing, Airbnb will give you an
average monthly earning
. These numbers will greatly vary by your circumstances. For example:
Portland, OR | Entire Place | 4 guests: $1,872/month
Las Vegas, NV | Private Room | 2 guests:$782/month
Seattle, WA | Shared Room | 1 guest: $1,041/month
Boise, ID | Entire Place | 6 guests:$2,003/month
Tips for Hosts
Be flexible with check-in and check-out times
Be honest about your space and amenities
Provide information about the area for your guests
Nix the expensive stuff--provide snacks and amenities but be realistic with your budget
Use a keyless lock if you're not meeting with your guests at check-in
Keep the space clean
Leave extras of everything (towels, toilet paper, tissues, etc.)
Provide the basics a hotel would like blankets and shampoo
Are you considering an investment property to rent out? Contact a Mortgage Advisor today for more information!
Categories
Archives
Recent Posts
Getting started >
You bring the dream. We'll bring the diagram.
There's a financing solution for just about every situation.
Let's go get it

What our clients say >
I felt like I was treated like family, great communication and helping me with any questions I had.
Testimonials

Getting started >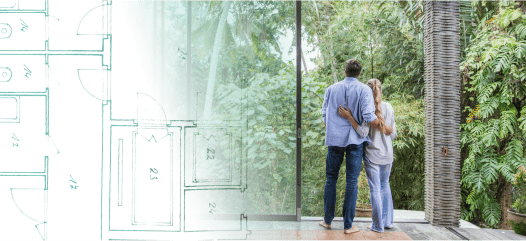 You bring the dream. We'll bring the diagram.
There's a financing solution for just about every situation.
Get started

Find an advisor >
Where does your sun shine? Find your local advisor.
Enter your city or state to see advisors near you.
Find advisor

Careers at PacRes>
We're growing. Grow with us.
Careers at PacRes reward excellence in mortgage banking.
Build a better tomorrow