< Back to News & Insights
Factors to Consider Before Renovating
August 28, 2019 — 4 min read
Whether you're doing a full demolition or simply redoing the kitchen layout, there are multiple factors you should consider before
renovating your home.
Timeline
If you have plans to complete your renovation by a certain holiday or date, you'll definitely want to add some wiggle room to your schedule. This way, you won't be blindsided and left without a kitchen on Thanksgiving. Or without a living room for your Christmas tree during the whole month of December. You'll need to communicate this timeline to your contractor and anyone else involved from the start of the project. Clearly state your intentions and plans. If you're going through an entire home renovation, it's most helpful to break the overall project up into phases. For example, knocking down the living room wall is "Phase One" and needs to be done on June 10
th
.
Livability
If you have kids or pets, you'll need to think about the functionality of your home in extreme detail. In most cases, you could be fine without a backyard. However, if you have pets that spend time outside, you may need to arrange other plans for them during the renovation process. Or, if you have multiple kids, summertime might not be the best time to renovate the living room and kitchen. Wait until the school year to begin a project like this.
Financing
Can you cover the costs of your renovation project out-of-pocket, or will you need additional financing to complete the project? For something simple like remodeling a bathroom, the average cost will land anywhere
between $9,000 to $15,000.
However, to renovate an entire home, the
national average
is said to be about $46,000, with high-end nearing $150,000. Luckily, there are
multiple financing solutions
available to homeowners looking to make renovations from minor remodels and accessibility improvements, to structural additions and major landscaping.
FHA Streamline 203K
The Streamline or Limited 203K loan is an FHA loan, which means the loan is government-backed. This particular loan allows up to
$35,000 in repairs and renovation.
Some common repairs and renovations you could use a Streamline 203K loan for include:
Lead paint or mold remediation
Minor remodeling
Decks, patios, porches, fences, walkways, and driveways
Flooring and appliances
Siding, window, or door replacement
Plumbing, electrical, or HVAC
Roof, gutters, or downspouts
Accessibility improvements
FHA Full 203K*
The Full 203K allows for more complex renovations, as well as rehab work that is more expensive than the $35,000 limit of the Streamline loan. (A full 203K loan requires the use of a HUD consultant.) A few of the repairs the loan allows are:
Structural additions or alterations
Minor foundation issues
Major landscape work and site improvement
Termite or Pest issues
Fannie Mae HomeStyle Renovation Loan
Unlike FHA loans, HomeStyle works for investment properties and second homes. Allowable repairs range from simple remodels through structural improvements and upgrades, including, but not limited to, the following:
Build a garage, pool house, or free-standing Accessory Dwelling Unit
Build luxury items
Final work on a newly built home
Hidden Costs
Are you prepared for the potential costs that could come with your renovation? Before you let just anyone start tearing out drywall, you'll want to:
Price shop and compare rates
Ask for recommendations
Read online reviews
Once you finalize your budget and meet with a contractor, ask plenty of questions. What if the project requires more time than you thought? What if you need more materials than originally planned? You'll need to make room in your budget for potential delays and changes to the original plan.
Neighborhood Consistency
If you're renovating to hopefully sell your home in the near future, you'll want to take the look and feel of the neighborhood into consideration. Invest in quality finishes and features that will
increase the quality of your home.
We're here to make the financing process the easiest part of your renovation. Contact a Mortgage Advisor today for more information.
*This product is offered via a lender partner/broker channel. Subject to the terms and conditions of that lender, not Pacific Residential Mortgage, LLC. Not all applicants will qualify. This is not a commitment to lend, terms and conditions can change without notice.
Categories
Archives
Recent Posts
Getting started >
You bring the dream. We'll bring the diagram.
There's a financing solution for just about every situation.
Let's go get it

What our clients say >
I felt like I was treated like family, great communication and helping me with any questions I had.
Testimonials

Getting started >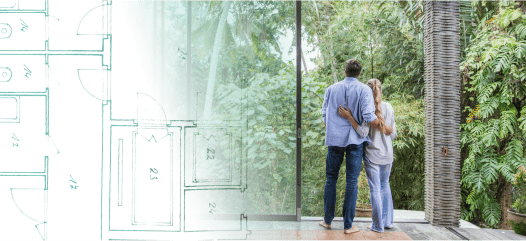 You bring the dream. We'll bring the diagram.
There's a financing solution for just about every situation.
Get started

Find an advisor >
Where does your sun shine? Find your local advisor.
Enter your city or state to see advisors near you.
Find advisor

Careers at PacRes>
We're growing. Grow with us.
Careers at PacRes reward excellence in mortgage banking.
Build a better tomorrow