< Back to News & Insights
FHFA Increases Conforming Loan Limits for 2022
Sherry Vance,
Sr. Mortgage Advisor
December 1, 2021 — 3 min read
The Federal Housing Finance Agency (FHFA) announced on Tuesday, Nov. 30 that the 2022 maximum conforming loan limit (CLL) for one-unit properties will be $647,200 for most of the U.S.-- a significant increase from the 2021 maximum CLL of $548,250. The maximum CLL will be higher for areas in which 115 percent of the local median home value exceeds this new baseline.
This is great news for buyers planning to take advantage of low rates in 2022. Here are a few other details you should know about conforming loan limits and how increasing these limits increase your buying power.
Q. What is a conforming loan?
A. A conforming loan is a mortgage that is equal to or less than the loan limits established by the FHFA and meets the funding criteria of Freddie Mac and Fannie Mae. Borrowers who meet the criteria often have excellent credit and a low DTI, and because of this, are traditionally offered more competitive rates*.
Q. How often do conforming loan limits change?
A. Each year, the FHFA extensively reviews the fluctuation of home prices across the U.S. According to their most recent data, house prices increased 18.05 percent on average between the third quarters of 2020 and 2021, so the loan limits were adjusted accordingly. Though the FHFA reviews loan limits on a yearly basis, the limits are not guaranteed to change.
Q. How do higher limits increase my buying power?
A. Higher loan limits allow homebuyers to borrow up to an amount that reflects the housing market around them. Keep in mind that some counties in high-cost areas require a higher loan limit. You can find the maximum loan limit for your county here on the "Conforming Loan Limit Values Map".
Q. Can I borrow more than this limit?
A. Yes! There are home loans, other than conforming loans, with higher loan limits. Read more about it here.
Q. Does PacRes offer other loan types?
A. Of course we do! At PacRes, we offer an array of loan solutions to meet your unique financial needs. You can read more about these solutions at any time, but don't forget that a licensed Mortgage Advisor will be able to walk you through which loans would work best for your long-term goals.
Q. I'm thinking about buying my first house. Are there resources for first-time buyers?
A. We love guiding first-time homebuyers through the home loan process! Buying a home is one of the most important financial decisions you'll make, which is just one reason we work hard to make sure our borrowers leave the process educated and confident in the loan they received. Check out these helpful resources to learn more.
Interested in how these loan limit increases impact your buying power in 2022? We can help! Contact a Mortgage Advisor today using the form below for a no-commitment consultation.
[sc name= "form-handler-contact-us"]
*Rate is determined by the lender on a case-by-case basis. Please speak to a licensed Mortgage Advisor to learn more.
Categories
Archives
Recent Posts
Getting started >
You bring the dream. We'll bring the diagram.
There's a financing solution for just about every situation.
Let's go get it

What our clients say >
I felt like I was treated like family, great communication and helping me with any questions I had.
Testimonials

Getting started >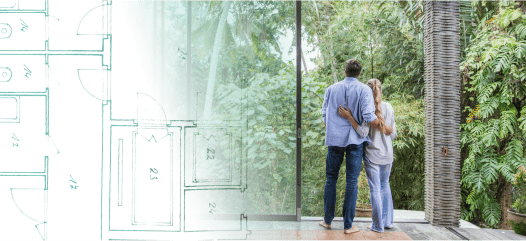 You bring the dream. We'll bring the diagram.
There's a financing solution for just about every situation.
Get started

Find an advisor >
Where does your sun shine? Find your local advisor.
Enter your city or state to see advisors near you.
Find advisor

Careers at PacRes>
We're growing. Grow with us.
Careers at PacRes reward excellence in mortgage banking.
Build a better tomorrow