< Back to News & Insights
Understanding the Pre-Approval Process
Joe Rath, CMA,
Mortgage Advisor/EB Processing Manager
August 13, 2020 — 5 min read
As a trusted local lender, our top priority is that our clients (and future clients) are educated on the home loan process and feel confident in the loan they choose. Buying a home is a huge decision, and you need to be able to trust and communicate well with your homebuying team. At PacRes, we offer a wide array of loan products to match your unique financial needs. That being said, if we aren't the lender for you, that's ok! The most important thing for you, and us, is that you shop around for the right lender.
Lender Shopping
It may seem a little unconventional, but it's completely normal to "lender shop" until you find the right lender for you. As we mentioned above, it's essential to know that your lender is on your side and working to meet your long-term financial goals. This
sounds
easy enough, but let's jump into the specifics.
Getting Pre-Approved
When you first meet with a lender, you'll likely fill out an application, then a licensed Mortgage Advisor (or someone similar) will
review various parts
of your financial history, such as your credit score, earnings, assets, and more. Based on this information, the lender will determine which loans you may qualify for and pre-approve you for a loan
up to a specific limit
. (That's just one reason we recommend meeting with a lender before a Realtor; you need to know how much house you can realistically afford before you start shopping.) So, let's say you were pre-approved (yay!), but the interest rate is through the roof (boo!). Although you may be interested in a similar loan, or perhaps the same loan at a better rate, sometimes the lender can't meet your financial needs. The good news is,
a pre-approval doesn't require you to borrow from that lender.
A pre-approval letter is merely stating that the lender could
ideally
approve you for the loan under the right circumstances. However, pre-approvals occur before the underwriting process, and cannot guarantee that you
will
get that loan.
PacRes Pro:
At PacRes, we highly encourage borrowers to go through our quick and innovative upfront approval process to increase their buying power and show any potential sellers that the offer is solid.
Connect with a Mortgage Advisor
to learn more!
Pre-Qualifications
Getting pre-approved is not the same thing as getting pre-qualified. Most lenders provide pre-qualification letters, which means they ask fundamental questions about income and credit along with monthly debts. Keep in mind that a pre-qualification isn't a deep dive into your finances; it's simply a ballpark figure that can help you with their house hunt. To avoid potential pitfalls later in the homebuying process, we recommend getting pre-approved, or better yet, approved for a home loan before stepping foot in an open house.
Credit Pulls When Browsing Lenders
While we do encourage borrowers to shop around for lenders, it's essential to know that lenders will need to pull your credit score as part of the approval process. So, if you're going through the home buying process, but still shopping around for the right lender,
avoid hard inquiries at all costs.
You'll want your credit to be as high as possible when you decide on your lender, and credit inquiries make up
10% of your credit score.
What You Need to Know
The three big credit bureaus (
Experian
,
TransUnion
, and
Equifax
) state it plainly: a borrower's score will not drop when a mortgage lender
pulls their credit
more than once in a
two-week period.
Note that in this verbiage, it specifies what happens when the
same
lender was to pull your credit more than once. If you hop around to five different lenders in one week, your credit will take a hit.
It's important to mention that not all credit checks are weighted equally.
A credit card application carries more weight on credit than a mortgage loan. Credit card debts have a tendency to increase over time, which makes for larger risk that lowers credit. Mortgage debt, by contrast, eventually pays down to $0, so mortgage loan checks don't have as much weight on overall credit score.
Hard Inquiries
A hard credit inquiry is when a financial institution, such as a lender or credit card company, checks a person's credit
while deciding whether or not to extend an offer of credit
. They most often take place when a person is making a significant financial decision, such as applying for a mortgage, loan, or credit card. Typically, a person must authorize the third party to do this, so you should always be aware of any record of hard inquiry on your credit report.
Hard inquiries can lower a credit score and can remain on the credit report for two years.
But with time, the damage to the credit score decreases or disappears altogether.
It's essential to sort out your mortgage shopping within a 14-day timeframe.
If the inquiries are properly managed, the credit bureaus will acknowledge the first credit pull but will ignore each following check.
Are you ready to get pre-approved? Start virtually with an online application or connect with a Mortgage Advisor in your area today.
Categories
Archives
Recent Posts
Getting started >
You bring the dream. We'll bring the diagram.
There's a financing solution for just about every situation.
Let's go get it

What our clients say >
I felt like I was treated like family, great communication and helping me with any questions I had.
Testimonials

Getting started >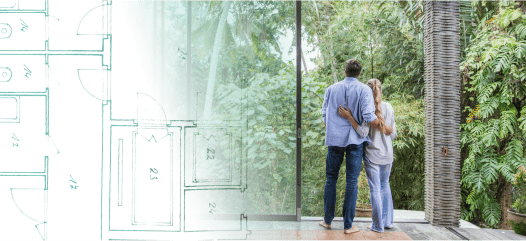 You bring the dream. We'll bring the diagram.
There's a financing solution for just about every situation.
Get started

Find an advisor >
Where does your sun shine? Find your local advisor.
Enter your city or state to see advisors near you.
Find advisor

Careers at PacRes>
We're growing. Grow with us.
Careers at PacRes reward excellence in mortgage banking.
Build a better tomorrow