< Back to News & Insights
What You Need to Prepare for Closing Day
Sterling Gatewood III, CMA,
Mortgage Advisor
July 23, 2020 — 5 min read
Buying a home is no small feat! If you've made it this far in the homebuying process, feel free to pat yourself on the back. You're on your way to the closing table... but there are few last-minute items that should still be on your to-do list.
When is Closing Day?
You've been approved for a great home loan, found the perfect house, and now you're about to officially be a homeowner. (Yay!) Typically, the buyer and seller will settle on a closing date during the contract negotiation phase. Once the seller accepts the offer and
earnest money
, the next step is to wait for the closing date. Don't worry, though! There are plenty of things to get done in the meantime.
Preparing to Close
Before you applied for a home loan, you probably watched your finances like a hawk-- no pricey purchases, new lines of credit, or anything else that could jeopardize your chances of approval. But did you know that your financial decisions are just as important
after
you've been approved? Any significant changes to your finances could cause major holdups in the closing process. Just to be safe, make sure you avoid:
Quitting your job or changing roles
Transferring or depositing large sums of money
Increasing current credit balances or applying for any new credit accounts
Forgetting to make payments on time
Disputing or closing any items on your credit report
Now, let's talk about the things you
should
do!
Plan Your Move
Whether you're moving down the street or across state lines, you need to make sure all the moving pieces, no pun intended, will be completed in the time they need to be. Here are a few questions to ask yourself about the moving experience:
Am I keeping all of my current belongings?
Do I have friends, family, or coworkers that can help me move large items?
Are there stairs in the new home?
Will my company pay a company to relocate me?
Is there time between my move-out date and the move-in date?
How far do my items have to be hauled?
Can I find a moving company that will also ship my car?
Do I plan on flying or driving to my new house?
These questions will help you determine the extent of moving services you need. Plus, you can use your moving timeline to determine other moving factors such as turning on/off utilities, forwarding mail, and enrolling your kids into school.
Gather What You Need
Before you reach the closing table, your real estate agent and lender will let you know what you need to bring. However, in case you forget or need a little refresher, make sure you have the following.
Proof of homeowner's insurance.
Some loans require proof of
homeowner's insurance
at closing, so be sure to ask your lender if this applies to you. It's also essential to get insurance coverage as soon as possible. Waiting for the week of closing to ask your lender is too late and could delay the closing process.
A certified or cashier's check.
After applying for your mortgage, your lender must provide this
Loan Estimate
within three business days of receiving your application. This will give you all of the most pertinent information about your loan, including closing costs. The actual amount, however, that you need to bring to the closing table will be in Closing Disclosure, provided to you at least three days before closing. You have the option to use a cashier's check or wire funds to pay the disclosed amount. You cannot use a personal check, so plan to pay a visit to the bank if you prefer a physical payment rather than wiring the funds. Compare your
options here.
Any outstanding documents.
The title company or lender may need you to bring additional paperwork to the closing. You will be notified ahead of time if this is the case.
A photo ID.
In the hustle and bustle of moving, it can be incredibly easy to misplace important things like your wallet, keys, ID, etc. Keep all of the necessary closing items in a safe place, away from the moving madness.
Do a Final Walk-Through
Typically, 24 hours before closing, you will have the opportunity to walk through your new home with your real estate agent. This is the time to make sure all mortgage contingencies were met and to test all major/minor appliances for bugs or breaks. Once the final walk-through is done, you're ready for the closing table! In most cases, the process goes as such:
You (the buyer) will pay any remaining closing costs.
The seller will sign the required documents to transfer property ownership.
You (the buyer) will sign the mortgage or deed of trust, as well as a few other documents depending on the lender, loan, state, etc.
The title company will register the new deed in your name!
Let's get you to the closing table. Talk with a Mortgage Advisor today to lock-in a historically low rate for the next 90 days!
Categories
Archives
Recent Posts
Getting started >
You bring the dream. We'll bring the diagram.
There's a financing solution for just about every situation.
Let's go get it

What our clients say >
I felt like I was treated like family, great communication and helping me with any questions I had.
Testimonials

Getting started >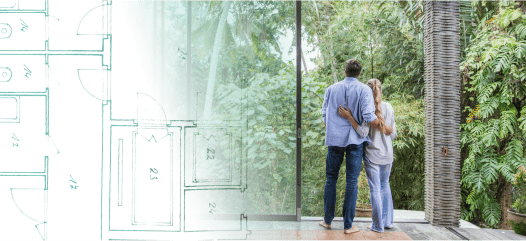 You bring the dream. We'll bring the diagram.
There's a financing solution for just about every situation.
Get started

Find an advisor >
Where does your sun shine? Find your local advisor.
Enter your city or state to see advisors near you.
Find advisor

Careers at PacRes>
We're growing. Grow with us.
Careers at PacRes reward excellence in mortgage banking.
Build a better tomorrow