< Back to News & Insights
Which is Better: Wire Transfer or a Cashier's Check?
Angela Prindle,
Mortgage Advisor
March 26, 2020 — 4 min read
When it comes time to close on a home, your title company will require
certified funds
. You have the option to either bring a cashier's check or do a wire transfer. So, does it matter which one you do? Is one route safer than the other? Let's break down your options.
Why are Certified Funds Necessary?
A title company will wear many hats throughout your home buying experience. It will insure titles, conduct closings on real estate transactions, and some will also handle the transfer of funds among both parties. Title companies and other closers cannot record a
deed
until the
equivalent of cash
is in hand.
Mortgage Term:
A
deed
is a document you need to prove you have a claim to your property. It's recommended that you keep this document for as long as you own your home. Essentially, the title company involved in the closing process represents
both
the seller and the buyer. They promise that the deed will be recorded once the buyer has deposited the money. The seller will then receive their designated funds. Certified funds, whether that be a wire transfer or a cashier's check, are the title company's way of guaranteeing both parties that their funds are in good standing.
Using a Cashier's Check
In order to get a cashier's check, you (the account holder) must go to the bank in person, provide identification, and request a cashier's check from the teller. The bank will then verify that you have sufficient funds in your account to cover the transaction and present you with an official bank check. Pretty easy process, right? Well, it can be. There are, however, a few potential roadblocks you may face, such as your bank requiring advanced notice before allowing you to withdraw a large sum of money. If you have any questions about obtaining a cashier's check from your bank, it's best to call in advance, not the day before closing.
Using Wire Transfer
If you don't have the time to go to your bank or want to handle everything electronically, you may prefer to wire transfer the necessary funds rather than bring in a physical check.
Banking Term:
A
wire transfer
is an electronic transfer of money, typically from one bank or credit union to another. Typically, account holders can do a wire transfer over the phone, in person, or in some cases, online. Homebuyers should be aware that even though this process is electronic, wire transfers are not immediate and
cannot be reversed.
How to Avoid Wire Fraud
The scam generally works like this: Hackers find an opening into a title company's, realty agent's, or mortgage banker's email account. They track upcoming home purchases scheduled for closing, then assume the identity of the title or escrow agent handling the transaction.
Wire fraud
can be hard to spot, there are ways to identify a dangerous situation, such as:
Unidentified team members asking for personal information
Your "agent" stating that there's been a last-minute change on where to transfer the money to
Suspicious emails that lack company information, letterhead, email signatures, etc.
If you suspect you or someone you know has been a victim of wire fraud contact your local IRS field office immediately, and file a report at the IRS'
Internet Crime Complaint Center.
The IRS states you should be prepared to provide the following detailed information in your report:
Victim's name, address, telephone, and email
Financial transaction information (e.g., account information, transaction date and amount, who received the money)
Subject's name, address, telephone, email, website, and IP address. (The subject is the person/entity allegedly committing the Internet crime
Specific details on how you have been victimized
Any other relevant information you believe is necessary to support your complaint
What's the Better Option?
Whichever form of payment you decide to use, there are pros and cons to both. Discuss your options with your real estate agent and title company to determine which option is best for your situation.
Interested in learning more about how you can be financially ready to buy a home? Contact a Mortgage Advisor today for more information.
Categories
Archives
Recent Posts
Getting started >
You bring the dream. We'll bring the diagram.
There's a financing solution for just about every situation.
Let's go get it

What our clients say >
I felt like I was treated like family, great communication and helping me with any questions I had.
Testimonials

Getting started >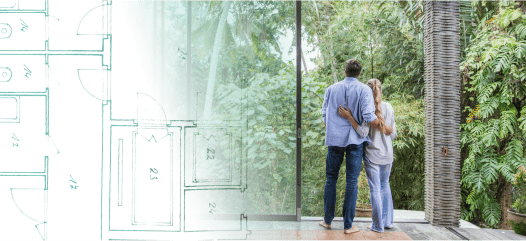 You bring the dream. We'll bring the diagram.
There's a financing solution for just about every situation.
Get started

Find an advisor >
Where does your sun shine? Find your local advisor.
Enter your city or state to see advisors near you.
Find advisor

Careers at PacRes>
We're growing. Grow with us.
Careers at PacRes reward excellence in mortgage banking.
Build a better tomorrow