< Back to News & Insights
Should I Buy During an Election Year?
October 7, 2020 — 4 min read
The Democratic and Republican National Conventions have come and gone, and we're now officially in the home stretch leading up to the election on November 3
rd
. Americans have been through the wringer this year, to say the least, so it's no surprise that consumers are wary of making big purchases or investments any time soon. But the hesitancy to buy during an election year is nothing new. In January 2020,
BTIG highlighted
the traditional consumer confidence gap between red and blue voters in October-to-November during election years. Now, it's no secret that party lines have divided even further since the 2016 election, but
recent consumer reports reveal
just how much voter confidence lies in the administration elected.
The Housing Market During Election Years
Keep in mind that while tensions have been high in previous election years, 2020 brought more issues to light than ever before. Unemployment rates have
skyrocketed to unforeseen highs,
nearly
200,000 Americans have died
since the start of the pandemic, and racial justice
protests continue
to keep local politicians on their toes. All this to say, industries can only plan for what they expect based on past data and trends. And currently, the housing market is in better shape than expected. Between late-February and now, industry experts have attempted to predict what the housing market will do; some braced for the worst-case scenario. However, after a brief lull in the market, sales are only
down 11.3%
from 2019, and home values were
up 5.1%
in August compared to a year ago. While we can hope that this upward trend continues as rates remain historically low, movement within the market will likely dip again in the coming months. Whereas any given non-presidential election year sees an
average 9.8% decrease
in new home sales from October to November, presidential election years historically see a
15% decrease.
The good news is, any lull in the housing market is likely to be temporary. According to BTIG, "This caution is temporary, and ultimately results in deferred sales, as the economy, jobs, interest rates, and consumer confidence all have far more meaningful roles in the home purchase decision than a Presidential election result in the months that follow."
Should You Buy Right Now?
What will be the state of the economy by the end of 2020? At this point, it's hard to say; a lot can and will happen in the next three months. In the meantime, consumers shouldn't be too afraid to plan. While we don't suggest trying to
time the housing market,
we do recommend sitting down with a licensed professional to discuss your buying options and the benefits of buying sooner rather than later. Currently, inventory is low which results in a seller's market. This means that buyer's may have to put in multiple offers on various properties, often above the listing price, before their offer is accepted. That being said, interest rates are at historic lows, so it's a great time for
second home and investment property purchases.
How to Lock-In a Low Rate
Even before the pandemic, many buyers prefer to think about their options and "shop" around for the right mortgage. At PacRes, we offer a
RateSafe solution
that works around a relaxed timeline to suit your goals and needs better. RateSafe is a
90-day interest rate "lock-in"
that confirms the interest rate we offer you will stay the same for 90 days while you shop for the right home. With RateSafe, you can shop for your home, knowing exactly what you can afford, without fear of the market changing, especially during the upcoming election.
Details:
90 Day Lock-In Commitment
Minimum 620 Credit Score
Must Occupy Home as Primary Residence
No Manufactured Housing
Condos, PUDs, 2-4 unit housing all acceptable
No Geographic Restrictions
Eligible for Conventional, FHA, and VA loan programs
Bottom Line
The choice is always yours. Whether or not you feel comfortable buying in the current economic climate shouldn't be based solely on who will win in November. Yes, there will likely be some short-term economic effects during and briefly after the election. However, if time tells us anything, the changes due to the election season will be short-lived and shouldn't impact housing prices or sales on a long-term basis.
Are you ready to take advantage of historically low rates? Contact a Mortgage Advisor today to learn how!
[sc name= "form-handler-contact-us"]
Categories
Archives
Recent Posts
Getting started >
You bring the dream. We'll bring the diagram.
There's a financing solution for just about every situation.
Let's go get it

What our clients say >
I felt like I was treated like family, great communication and helping me with any questions I had.
Testimonials

Getting started >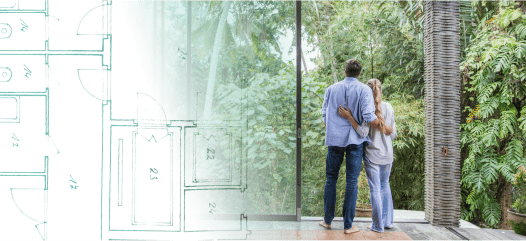 You bring the dream. We'll bring the diagram.
There's a financing solution for just about every situation.
Get started

Find an advisor >
Where does your sun shine? Find your local advisor.
Enter your city or state to see advisors near you.
Find advisor

Careers at PacRes>
We're growing. Grow with us.
Careers at PacRes reward excellence in mortgage banking.
Build a better tomorrow