< Back to News & Insights
Is it Possible to Time the Housing Market?
Lynden Carnahan,
Sr. Mortgage Advisor
March 10, 2022 — 5 min read
The COVID-19 pandemic and other world events have had a powerful impact on the housing market recently, and many hopeful homeowners are asking if spring will be the right time to buy a home. While inventory is plentiful in the spring, competition may cause prices to rise. On the other hand, prices may be lower in winter, but inventory is limited, and moving may pose challenges due to weather conditions. So, what's the right choice? While no one can be certain what will happen in the housing market over the next few months, we can prepare for a variety of scenarios based on what we know and what's been done before.
Types of Housing Markets
Though they're always changing, real estate markets generally fall into three main categories:
Sellers' markets
occur when demand exceeds supply. This often leads to multiple buyers interested in a single property. Homebuyers should be prepared when making an offer on a house in a seller's market. Because the seller has the advantage, buyers will want to make sure they:
Know how much house they can actually afford
Meet with a lender to get approved for a loan
Have a down payment saved
Buyers' markets
happen when inventory exceeds interested buyers. This is an ideal time for purchasing for many reasons, including:
Increased time to house hunt
Fewer bids on a property
More houses to choose from
Sellers are more willing to dip below the asking price
Neutral markets
are a balance of the previous two. Interest rates are typically affordable, and the number of buyers and sellers are equal.
When is the Best Time to Buy a Home?
Figuring out the best time to take the leap into the housing market means understanding the pros and cons of buying a house at different times. However, market characteristics aside,
the best time to buy will depend on your personal finances and moving timeline.
Buying a house in the winter
is an affordable time of year to buy, as sellers
are generally motivated to sell
, which translates into savings for you. Sellers may even be more willing to throw things like appliances. However, inventory in the winter is typically limited, and you may have to hunt for your house in less-than-ideal weather.
Buying a house in the spring or summer
, on the other hand
,
is more competitive. Inventory is generally more plentiful, gardens are in bloom, and families want to get settled before a new school year. There's also more time to shop together, and tax refunds have been distributed.
When is the Best Time to Sell a Home?
Many homeowners assume that spring and summer are the best time to sell, but that isn't always the case. Summer conditions in some areas may discourage buyers, while mild summer temperatures in places like the Pacific Northwest may attract them. With the increase in competition, it becomes more important for sellers to have their home in tip-top shape. Additionally, higher demand for contractors and designers could make
home projects or repairs
harder to schedule. However, in broad strokes, warm weather seems to keep things moving--according to
recent data
, sellers coming out of the winter months tend to sell their homes faster in March than in February, but not as quickly as during the summer.
Timing the Market
Because the market is constantly changing, there's never any guarantee that "timing the market" will work out in your favor. However, if you can afford to wait for the right market to buy or sell, there are financial benefits* that could occur.
Scenario 1: Buying in a Buyer's Market
When there's an abundance of homes selling on the market, this provides a great opportunity for buyers to invest in real estate. In some cases, sellers may not receive multiple offers on their home, so buyers can shoot lower than the asking price.
Pro:
Sellers tend to be more agreeable and buyers have more time to browse.
Con:
Buyers may have to wait out the market and be ready to invest as soon as the scales tip in their favor.
Scenario 2: Selling in a Buyer's Market
Sellers in a buyer's market often lose equity on their homes because of the increased demand. As we mentioned above, buyers have the opportunity to make lowball offers and make more demands when it comes to covering costs or increasing the number of inspections.
Pro:
If you need to move quickly because of a job or other demanding situation, your house will have plenty of opportunities to sell.
Con:
You may lose equity on your home and receive a lower offer than you would in a seller's market.
Scenario 3: Buying in a Seller's Market
As a buyer, if you can avoid buying in a seller's market, you should probably wait. Not only will homes be more expensive, but you may also end up buying a home "as is" with little-to-no repairs made by the seller.
Pro:
Seller's markets usually occur in the spring and summer when the weather is more aggregable with moving conditions and kids are out of school.
Con:
Buyers will likely pay a much higher price for a home than if it were a buyer's market.
Scenario 4: Selling in a Seller's Market
Not only will your home go for asking price or above, as a seller in a seller's market, but buyers will also be more willing to let "the little things" go, such as minor repairs or covering closing costs.
Pro:
The house could sell above asking price.
Con
: You may have to wait out the market through slower seasons until buyers are ready to move.
Unsure of what the future of homeownership could look like for you in the coming months? Contact a Mortgage Advisor today.
*Speak with a financial advisor for more information.
Categories
Archives
Recent Posts
Getting started >
You bring the dream. We'll bring the diagram.
There's a financing solution for just about every situation.
Let's go get it

What our clients say >
I felt like I was treated like family, great communication and helping me with any questions I had.
Testimonials

Getting started >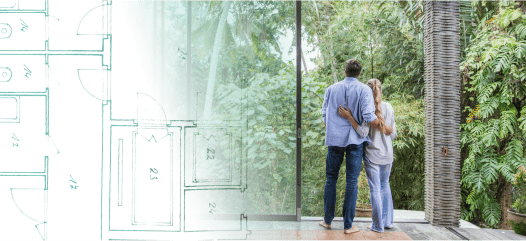 You bring the dream. We'll bring the diagram.
There's a financing solution for just about every situation.
Get started

Find an advisor >
Where does your sun shine? Find your local advisor.
Enter your city or state to see advisors near you.
Find advisor

Careers at PacRes>
We're growing. Grow with us.
Careers at PacRes reward excellence in mortgage banking.
Build a better tomorrow