< Back to News & Insights
Buying a Foreclosed Home
July 31, 2019 — 3 min read
If you're currently in the market for a house, you've probably seen listings for homes that are being foreclosed. As a buyer, you might be wondering if this is a financially smart move for you. Foreclosed homes are, on average, priced lower than other homes in the market.
Some properties may even see price reductions of up to 40%
. Even though this is an intriguing idea, there are advantages and drawbacks that should be considered before you make the decision to buy a foreclosed home.
Lower Prices
Let's start with the most obvious advantage of buying a foreclosed home. As we mentioned above, these homes can be significantly cheaper than other homes for sale in the area. This happens when the property is priced by the lender; they only make a profit if the home is sold. The need to sell could also increase the opportunity for a fast sale. Families looking to move out of renting into homeownership might find that the cheaper prices of foreclosed homes open doors sooner, rather than later for them. As long as the home is in livable condition, qualifying homebuyers could also be approved for a
VA, FHA, or USDA* loan
, all of which are government-backed. These loans make homeownership more affordable for buyers with a lower income or small down payment.
Investment Opportunities
In many cases, foreclosed homes have been abandoned for a period of time, meaning they will likely need repairs. Lenders will know the condition of the property when selling and adjust the price accordingly. If you're already a homeowner, but you're looking for
opportunities to invest
, foreclosed homes would be a good place to start. As long as the cost to repair isn't more than the homes' potential market value, investors could easily make a profit on
"flipping" the home.
Buying As-Is
The flipside of buying a home that needs repairs is the reality that it may need
too many
repairs. This normally happens when homeowners can no longer pay to make the necessary repairs, or when the home has been empty for an extended period of time. More often than not, the main concern of the lender is recouping the loss of the home as soon as possible, which means foreclosure sales are almost always as-is.
It's best to have your funds for repairs in place before you consider buying a foreclosed home.
Periods of Redemption
Even though a home is listed as "in foreclosure" does not mean that it will ever go up for sale. Most states will grant the current homeowner a grace period, otherwise known as a "period of redemption." During this time, the owners have time to earn their home back by catching up on their bills. In some states,
this period can last for up to 12 months.
Holding out for the sale might not be in your best interest if you need to move right away. Buyers should also beware of squatters, who have moved into the space and refuse to leave. Evicting a sqautter must be done legally, so the time and attorney fees this will take could also throw a wrench in your plans.
Are you considering purchasing a foreclosed home, but you still have a few questions? We're here to help. Contact a Mortgage Advisor today for more information.
*Some state and county maximum loan amount restrictions may apply.
Categories
Archives
Recent Posts
Getting started >
You bring the dream. We'll bring the diagram.
There's a financing solution for just about every situation.
Let's go get it

What our clients say >
I felt like I was treated like family, great communication and helping me with any questions I had.
Testimonials

Getting started >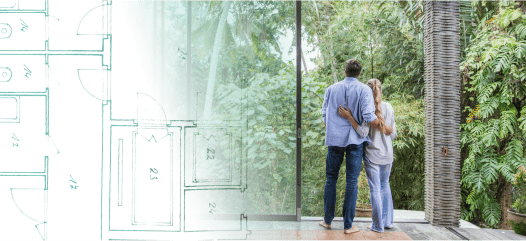 You bring the dream. We'll bring the diagram.
There's a financing solution for just about every situation.
Get started

Find an advisor >
Where does your sun shine? Find your local advisor.
Enter your city or state to see advisors near you.
Find advisor

Careers at PacRes>
We're growing. Grow with us.
Careers at PacRes reward excellence in mortgage banking.
Build a better tomorrow