< Back to News & Insights
Should I Buy a House from a Family Member?
Jeffrey Dimick,
Mortgage Advisor
October 16, 2020 — 7 min read
Did you know that buying a home is frequently ranked one of the most stressful events in a persons' life? Whether it's making a big decision, such as finding the perfect home that checks off all your boxes, or something as simple as forwarding your mail to a new address, the whole process can feel overwhelming at times. There are obvious ways to make the entire process smoother, like working with an educated lender that you trust and creating a budget that allows for a mortgage payment. On the other hand, some ways may
seem
to lessen the stress but can actually cause more in the end. Let's talk about buying from a family member.
Potential Red Flags
You know the house is in good condition, you're tired of searching for a different property, and your Uncle Gary swears he will give you a great deal... do you take it? There are plenty of benefits to buying from a family member. However, if you do decide to pursue a family-tied transaction, it's crucial that you set clear expectations and put them in writing with either a purchase contract (similar to the format realtors use in the area you live) or "escrow instructions."
These instructions
are similar to a purchase contract prepared in a for-sale-by-owner when a realtor is not involved.
Settling to the Benefit of One Party
Deciding on a price that both parties are happy with will likely be the most complicated and tricky parts of the transaction. One party might want a good deal on the home, and the other party may have to settle on a higher selling price. It's essential that a clear price range is set from the beginning of the homebuying process. Real estate agents will often perform a
comparative market analysis
for their clients to determine a price to list when selling a home. Although this is just an estimate, it's still helpful in determining a reasonable selling price. So, if you don't have an agent involved in the transaction, you may want to take advantage of various
online tools
to determine the
home's current value
.
Homebuying Tip:
If you find that each online calculator gives a slightly different number, don't be surprised. The algorithms used to produce these estimates factor in other homes in the neighborhood, current home condition, location, recent sales on homes similar to yours, and more. Adding or subtracting even just one factor in the estimate could drastically alter the final number. Ideally, homebuyers should reference multiple online tools to determine a more accurate average.
Disregarding Property Condition
What is the current condition of the home? In
most
cases, if a house is ready for the market, most of the basic repairs are made. (Think of these as leaky faucets, chipping paint, or a broken door hinge.) However, significant repairs or renovations, such as a crack in the foundation, may be needed within the next few years. Even a well-maintained home could have major structural issues. That's why it's imperative to conduct a full home inspection prior to executing a purchase agreement. A
home inspector
will identify these issues and provide an unbiased, objective opinion on the structure of the house. It's better to address any potential problems with the home beforehand to alleviate conflict or roadblocks further into the process.
Not Having Adequate Representation
One cost-benefit of buying from a family member is avoiding the cost of a real estate agent and handling the transaction on your own, instead. On the other hand, when you choose not to work with an agent,
you also lose the advice and representation of a seasoned professional.
Using the incorrect paperwork can lead to lead to legal issues and misrepresentation later on down the road. Another alternative to using an agent is to hire a Real Estate Attorney to draft the legally binding paperwork. This option, however, still leaves the buyer and seller to handle the title and escrow process on their own. In most cases, utilizing a real estate agent is well worth the time and money spent.
Some Restrictions May Increase
Depending on the type of loan you're approved for and the lender you borrow from, different restrictions will apply. It's best to ask your lender at the start of the process what potential roadblocks you may face.
Possible Benefits
There are plenty of benefits to buying from family that may make all your troubles worthwhile.
Low or No Down Payment
In addition to buying a home from a family member, did you know that relatives are
allowed to gift equity
as a down payment? Suppose you're buying a house from your now empty-nester parents but want to put down more than you can afford. That's where gift funds come in! Eliminating the traditional 15 to 20 percent down payment cost could save you thousands of dollars in the end. Here are a
few rules you should be aware of
for gifts of equity.
FHA Loans
FHA loans are often a popular choice for homebuyers because of the flexibility they provide for lower credit scores, gifted down payments, and the ability to get approval with more debt
(
DTI
)
compared to your income than conventional loan programs. FHA loans also allow your entire down payment to come from gift funds. However, one thing to keep in mind is that
gift funds can only be used on primary residences.
Homes sold between
family members
can have a down payment as low as 3.5% as long as one of the following conditions are met:
The home was owned by the family member as a principal residence
The family member purchasing the home occupied the property as a primary residence as a tenant and can prove they paid rent for six months, as well as provide a copy of a lease
If these conditions can't be met, then the minimum down payment will need to be 15%. This can be covered by the gift of equity or a combination of equity and your own funds. Regardless of how the down payment is split, a gift letter will need to be provided.
Conventional Loans
Conventional loans have more stringent credit score and DTI requirements but still provide the opportunity to utilize gift funds. Fannie Mae has slightly different requirements than Freddie Mac when it comes to family-to-family purchases.
Fannie Mae gift of equity requirements:
Fannie Mae allows gifts of equity to cover the full down payment on a home, provided the borrower meets the other requirements. You aren't required to contribute your own money, but you
will
need a gift letter from the family member confirming no repayment is expected.
Freddie Mac gift of equity requirements:
Freddie Mac allows for a gift of equity from a family member to cover the full down payment without any cash from you as the buyer.
Lower Closing Costs & Flexible Closings
Because there's no need for a real estate agent to be involved in the closing, this could save you and your family member around 5% of the sales price in an average transaction. Keep in mind that you'll need to know if you're inheriting any title issues. And as we mentioned before, you lose the expertise of a professional. A family-to-family transaction can also be much more flexible when it comes to the closing and moving dates. You can buy and move with ease because you know (and can coordinate) with your family.
Whether you're buying from family or someone you've never met, you need a trusted Mortgage Advisor on your team. Contact us today for more information!
[sc name= "form-handler-contact-us"]
*Credit score must meet or exceed minimum requirements.
Categories
Archives
Recent Posts
Getting started >
You bring the dream. We'll bring the diagram.
There's a financing solution for just about every situation.
Let's go get it

What our clients say >
I felt like I was treated like family, great communication and helping me with any questions I had.
Testimonials

Getting started >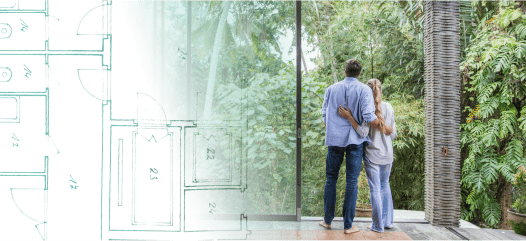 You bring the dream. We'll bring the diagram.
There's a financing solution for just about every situation.
Get started

Find an advisor >
Where does your sun shine? Find your local advisor.
Enter your city or state to see advisors near you.
Find advisor

Careers at PacRes>
We're growing. Grow with us.
Careers at PacRes reward excellence in mortgage banking.
Build a better tomorrow