< Back to News & Insights
How to Estimate the Value of Your Home
David Boliard,
Branch Manager/Sr. Mortgage Advisor
June 10, 2020 — 4 min read
Even if you're years away from selling or refinancing your home, it's essential to know the value of your investment. HELOC's, insurance premiums, and annual property taxes are all based on home value, as well, so it doesn't hurt to do your homework ahead of time. There are multiple avenues a homeowner can take when estimating the price of their home. However, you should keep in mind that the numbers you may find, especially those online, are
estimates
. Popular sites like Zillow and Redfin use algorithms to guesstimate the market value of your home but cannot factor in every possible variable.
The Value of Your Home in 2020
Your home value is based on the estimated amount that the property would sell for if it were on the market.
It should come as no shock that the state of the housing market will affect the value of your home, but knowing
exactly
how much it changes the value can often be hard to tell. According to a recent
USA Today article
,
homeowners will likely see a drop in home values until the post-COVID economy restarts and recovers. The good news is, the housing market isn't nearly as reactive as the stock market. Some financial experts are
still hopeful
for home sales throughout the rest of 2020. In a volatile market, such as the one we're currently in, working with a trusted lender and licensed appraiser to determine the worth of your home will likely be your best chance of getting an accurate estimate. We'll break this down in more detail later.
Online Tools
No estimate is perfect, but if you're looking for an online tool that allows you to estimate the value of your home, we recommend starting with one of these:
median error rate
of 7.7% for unlisted homes nationally. Another thing to keep in mind is
time
. You may have checked the value of your home last year in the winter months when home sales are already rather low but have you checked recently? Do you have plans to check again in 6-months? What will the value of your home look like then? Several factors have an influence on your home value, such as nearby amenities, state of the market, and condition of the house, all of which can change quickly within a short amount of time.
Meet the Professionals
If you're a homeowner in need of an accurate, legitimate number to represent the value of your home, we recommend using a hired appraiser. Those already going through the process of buying or selling a home will need to
work on a timeline
to ensure all appraisals are done on time and
without error
.
The Power of Equity
Now that we've discussed how to find the value of your home let's talk about the power behind the number. As a homeowner, the value of your home is directly related to your
home equity
. Your home equity is the current market value of your home, minus what you owe.
So, as you make payments on your mortgage over time, you slowly begin to build equity-- and increase your financial worth! (Win!) Having equity in your home creates opportunities to finance other important facets of your life through loans such as a cash-out refinance or a
HELOC
. With enough equity, you have the power to possibly refinance your mortgage into a lower interest rate, drop your
PMI
,
or even remodel your bathroom.
IMPORTANT REMINDER:
Equity is a great thing to have, and in some cases, keep. Don't think of your equity as a cash pool to dip into whenever it's convenient. Using your equity should be factored into your long-term financial goals and considered an alternative financing option, rather than an emergency move.
Questions? We can help. Contact us today for a no-commitment consultation about homeownership and you.
Categories
Archives
Recent Posts
Getting started >
You bring the dream. We'll bring the diagram.
There's a financing solution for just about every situation.
Let's go get it

What our clients say >
I felt like I was treated like family, great communication and helping me with any questions I had.
Testimonials

Getting started >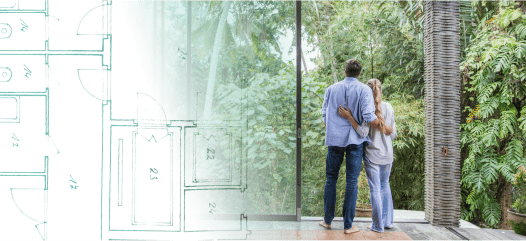 You bring the dream. We'll bring the diagram.
There's a financing solution for just about every situation.
Get started

Find an advisor >
Where does your sun shine? Find your local advisor.
Enter your city or state to see advisors near you.
Find advisor

Careers at PacRes>
We're growing. Grow with us.
Careers at PacRes reward excellence in mortgage banking.
Build a better tomorrow