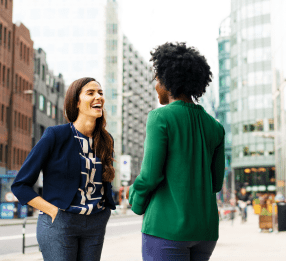 See what our clients say
We're proud to share our client reviews because top-notch service and commitment to your total financial health is the fingerprint of our work.
October 23, 2021
Harriet, Therese and everyone else that we worked with at PacRes were amazing. Communication was always clear and swift. Sometimes I sent emails at 6am or 10pm and they were always answered nearly immediately. PacRes was also flexible and went the extra mile for us (sending a notary to a different state since we were out of town). We felt like they truly cared about us and were rooting for us the whole time. Thank you, PacRes!
October 23, 2021
Kane Robbins and his team did an excellent job. Would definitely recommend anyone to give him a chance. The whole process was fast, professional and painless
October 22, 2021
10/10 highly recommend Elise Bowman and the PacRes team. We were first time homebuyers and Elise made the process so easy and painless. She was available to answer all of our questions when ever we needed her. I found her professionalism and customer service to be exemplary. Truly could not have made it through this home buying process without her and her team!
October 19, 2021
Amazing, quick and easy process to refinance. I had instant responses to any questions. Sherry has a fantastic, professional, experienced team that makes you feel like you're their only customer! Thank you Sherry and team!
News and Insights >
Debunking Mortgage Myths: Learn the Truth Before Buying a Home
Read through the most common mortgage myths to feel confident as you begin your next...
More articles

Careers at PacRes>
We're growing. Grow with us.
Careers at PacRes reward excellence in mortgage banking.
Build a better tomorrow