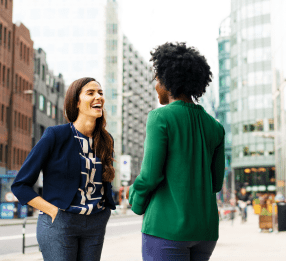 See what our clients say
We're proud to share our client reviews because top-notch service and commitment to your total financial health is the fingerprint of our work.
October 12, 2022
Great communication from start to finish.
October 10, 2022
Everything about working with Team Ready was above expectations. They clearly communicated everything, answered all questions, and worked hard for our loan process. I truly felt like I had someone on my side making sure we were making the right decisions for our loan. This was not the first time working with Team Ready, and it will certainly not be the last!
October 9, 2022
Timm and his team was amazing! My wife is a real estate agent and she says Timm and his team is the best in Portland! Thanks for helping us reach our goals. Sean and Kristen
September 30, 2022
I came to Pacific Residential Mortgage late in my dealings with another mortgage lender which was not giving me answers to my questions, requesting lots of unnecessary docs, and not giving me a final loan approval. PacRes Mortgage was able to tell me, almost immediately after I gave them a preliminary snapshot of my finances and needs, that they could make the loan. They even suggested that I pursue with them a different loan type which significantly lowered my down payment, reduced my interest rate, and did not require paying off my existing credit card debt, including a student loan which was about to qualify for partial forgiveness! That's what I call real customer care, and knowledge of the marketplace! The loan was just closed and I am the happy owner of a new home in Portland, OR. Thank you Timm Ready and his team for making this happen on great terms! I will use PacRes Mortgage again when interest rates come down and I refinance.
News and Insights >
Pumpkin Spice & Property Price: The Difference Between Appreciation & Median Home Price
What's the difference between price appreciation and median home price? Learn how to maximize current...
More articles

Careers at PacRes>
We're growing. Grow with us.
Careers at PacRes reward excellence in mortgage banking.
Build a better tomorrow